Foot Locker's Jed Berger: 'The marketing industry is in for an evolution'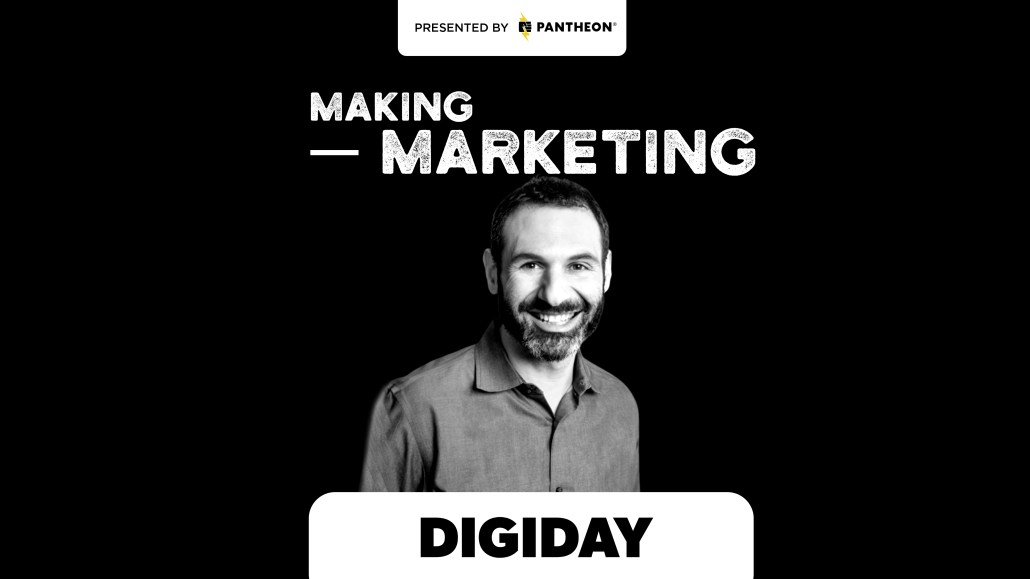 Subscribe: iTunes | Google Play | Stitcher | RSS | Anchor
In the past few years, Foot Locker has been making headlines for its aggressive push to modernize, and according to the company's CMO, Jed Berger, that innovation has pushed their marketing department to start thinking about their customers in a new way.
"Marketing today is harder than it ever has been, because no one wants to be seen as just some linear human," said Berger. "That just doesn't exist, and if we came from a perspective where we thought that, we would fail. Recognizing today that a person wants to be known as versatile and dimensional is the first thing that we have to start with."
From investing in a handful of consumer startups, to rethinking their retail spaces, to launching their own incubator, the company has been working towards what it will be the next evolution of the retail industry. For Berger, this forward-thinking push means that how the company is marketing itself has to evolve as well.
Now, Berger is getting involved in the products from the design stage to ensure that the consumer draw is built-in, and sees himself as more of a business partner, than a marketer.
On this week's episode of Making Marketing, Shareen Pathak sits down with Berger to discuss the changing role of marketing at Foot Locker, why the company chose to incubate and invest in new brands and the shift of the overall marketing industry. Edited highlights below.
Marketing from design to store shelf
"We sell a product that people are extremely passionate about. People love sneakers, and the more that the product we sell is related to something that's meaningful in somebody's life, the better they sell. You don't always have to be so serious. Our "Game of Thrones" Adidas collection was awesome, and it may be serious to some people, but in the grand scheme of things, not so serious. What Pharrell has done with Human Race is amazing, and a little more serious. Then you have people talking about Yeezys and that resonates because of his creative freedom and self-expression. I think part of what we've been great at in the last few years, is that we've evolved. We've tried to take all of these things that are of interest to a consumer group and get them into the design of the product well ahead of time, instead of having the marketing story at the end be inspired by something, which we've continually seen doesn't work. That's a big evolution in our industry."
Developing for the future
"A lot of our investing conversations were happening around the same time as our incubator program, Greenhouse, because we were really talking about how we develop for the future, and all of the things that we needed to do. We also built a focus team that was looking at where the industry was going, different types of talent and different business models that were leading by personality or purpose. It could be part of our ecosystem that could add to it, maybe in the short term, but we could really work together to offer each other something that could develop into something significant in the long term."
The evolution of the marketing function
"It's an evolving career. As someone in a high-level position in the field, it's something that keeps me up at night. There are plenty of articles being written about how brands are replacing CMOs with chief brand officers, or chief growth officers, and often times those are the same people. I talk to young people all the time who have brand marketing written on their resumes, and I tell them not to do that. Nobody wants a brand marketer. You want to be a product marketer? Great. Very rarely are CMOs becoming CEOs or presidents, or sitting on public boards. Personally, I look at myself much more as a business partner than as a marketer. So I think that it's an interesting time, and in many companies, there needs to be a redefinition of the role of the CMO, or marketing within the organization, or how it reports, or what its accountabilities are. The marketing industry is in for an evolution."
https://staging.digiday.com/?p=341721