Welcome to the Digiday Changemakers, 50 people who are making media and marketing more modern.
This is our first list, published in the new issue of Digiday magazine, which is part of the Digiday+ membership program. The idea behind Changemakers is to recognize those in media and marketing who are making change happen on a daily basis. We wanted to get beyond the same names and faces that appear on most lists. Below is the list for marketing. See media here.
James Carnes, vp of global brand strategy, Adidas
"I'm wearing a limited-edition Ultra Boost, the Triple Black," says James Carnes, when asked about his shoe of the day during a call from the company's Herzogenaurach headquarters.
It seems a miss not to inquire, considering he is the brains behind many of the biggest sneaker innovations to date: In 2012, there was Primeknit and Boost. Three years later, his team followed up with next-level Ultra-Boost, and in 2016, they partnered with Parley for the Oceans, resulting in a running shoe made out of recycled ocean plastic.
Carnes has been climbing the ranks of the Adidas organization since joining as a designer in 1994. In 2015, during an Adidas restructuring, he bounced from design (he was heading up the performance division at the time) to strategy, an area he says he was primed for.
And it didn't take him long to get comfortable.
"I'm shaping different partnerships and exploring territories that we wouldn't be looking at if someone else was doing it," he says.
A large part of his job is heading up Open Source, an initiative centered on collaborating with athletes (James Harden, Paul Pogba), creators (Kanye West, Pharrell Williams), consumers and other influential partners (Karlie Kloss, Hannah Bronfman) by providing them with the tools they need to create, in exchange for their fresh perspectives. One such tool is Creator Farm, a design studio and creation center established in Brooklyn in fall 2016.
"It allows people to meet with us and intersect with us, and maybe pitch their ideas to us, in a new place. It's a lot easier to meet people where they live than to ship them all to Herzo."
What's more, it represents Adidas's commitment to investing in the U.S. Its North American headquarters are in Portland, and later this year, it will open a Speedfactory in Atlanta, allowing it to react faster to consumer needs and create products at higher volumes.
"We have big plans around that, which will allow people to participate, to some degree, in the creation of products."
Not that there's any shortage of ideas.
Thanks, in part, to consistent sneaker drops drawing much buzz, Adidas reported a 30 percent hike in first quarter sales this year, compared to the same timeframe in 2016.
And those familiar with Adidas's "Futurecraft Series," know there's much to look forward to. Carnes calls the ultra-limited-edition sneakers, which feature Adidas's late-breaking innovations, "pieces of the future." In April, Adidas announced Futurecraft 4D, a style featuring midsoles made from light and oxygen that Carnes has had his hands in for the past four years.
"Futurecraft is about sharing things. We used to wait until [shoes] were ready to become big, but we just think that model is old. We're tapping into the future, and we want to share it."
And Adidas accepts the risks that come with it: "There are competitors that will be inspired or jealous, or who will run after [the idea], and that's okay. We have the world's best team, and they're already on to the next thing." — Jill Manoff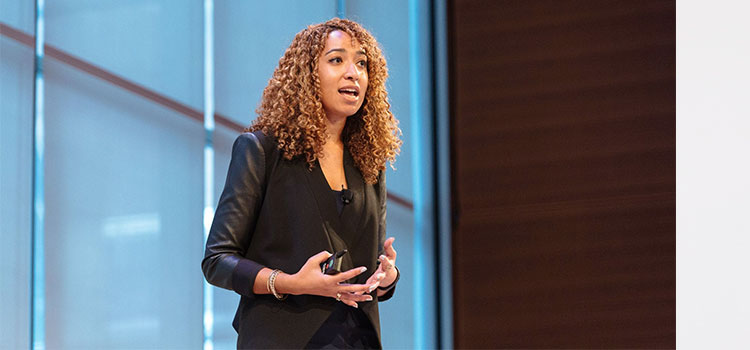 Katrina Craigwell, vp of global marketing innovation, GE Digital
In advertising and marketing, women of color are still a rarity in the top ranks. Young, poised and smart, Katrina Craigwell leads brand and digital marketing for GE's new digital unit. Her team is tasked to drive innovative storytelling and generating commercial impact for GE Digital across visual and digital channels. Before that, Craigwell was director of global content and programming for GE, where she spearheaded new marketing programs including GE's work on Instagram, YouTube and virtual reality content. Aaron Darcy, CMO for GE Digital, thinks that Craigwell is pushing the marketing innovation curve and developing "the next wave of data-driven marketing leaders" at the company. — Yuyu Chen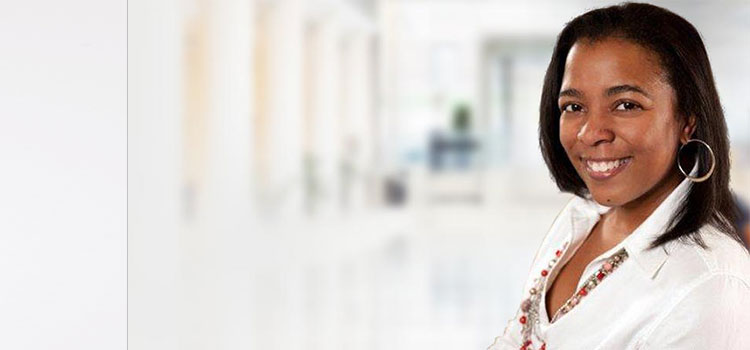 Karna Crawford, head of marketing strategy and digital, Chase Bank
Karna Crawford is a transformer. Three years ago, the digital revolution began seeping into the banking industry. It was around then that Crawford, a former brand manager for Coca Cola, joined JPMorgan Chase, where she now leads its marketing strategy, media and digital for its consumer business, Chase Bank. Crawford is transforming the way one of the largest U.S. banks connects with its customers — how it delivers messages, ideas, taps into their minds and perspectives — and motivating her team internally to think differently for a changing customer base that consumes media differently. Her mission was the same at Coca Cola: transforming how it delivered media and digital for brands. She says nearly every role she's had since has been dedicated to transformation — a relevant theme for a biomedical engineering major on the path to becoming a chief marketing officer. — Tanaya Macheel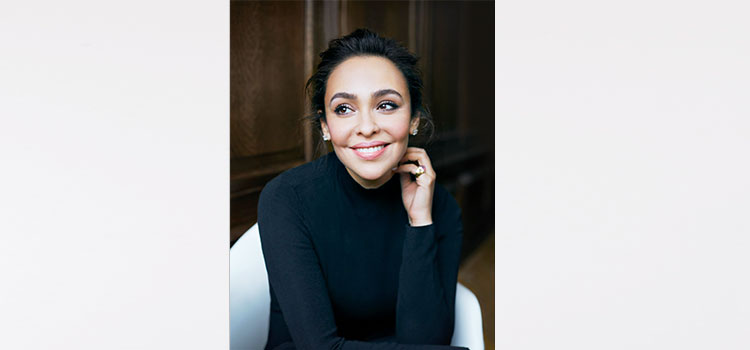 Ghizlan Guenez, founder, The Modist
Ghizian Guenez is on a mission to prove that modesty in fashion doesn't have to be boring. The Dubai native launched an e-commerce site in February devoted to spotlighting luxury fashion products for the more conservative dresser. While the site was created with Muslim shoppers in mind, Guenez is quick to state that the site was not predicated on religion. Rather, it's intended to be a destination for consumers looking for a covered up, but chic, look.
How would you define modest fashion?
Modesty is a very broad term but in general it's about exercising a level of sensibility in the way a woman dresses that renders her style demure. What we don't do is define what modesty is. Instead, we allow the woman to pick and choose what works for her from a curation of pieces that we put together on the site and style in a manner that fits the world of modesty.
In what ways does faith and religion play a role in the company?
We take a fashion point of view in what we do and we understand that women who dress modestly do so for various reasons, including but not limited to, faith. One of the things we are excited by is the idea that through the lens of modesty and fashion we can show how much in common we have as women despite our diversity.
How do you determine what brands to feature on the site?
We look at various elements, most important of which is the alignment between the brand aesthetics and our direction as a luxury modest fashion destination.
What's your best career advice for an aspiring fashion entrepreneur?
You must be truly passionate about your idea, have a good product, bring the right team to help execute your vision and execute to perfection. Starting one's own business is one of the hardest things one can do professionally, so unless it comes from a genuine place it's unlikely to succeed. — Bethany Biron
Mary Dillon, CEO, Ulta Beauty
For most retail executives, gaining insights on consumer behavior typically involves poring over pages of data analytics. Not for Mary Dillon. Since taking the helm of Ulta Beauty in 2013, she's focused on understanding shoppers at the beauty superstore with a hands-on approach that starts at the ground level. Dillon visits an average of 20 stores around the country a year, once even posing as a sales associate during the busy holiday season. Her quest to dive deep into the consumer psyche has paid off — under her leadership Ulta has beat out Sephora as the largest beauty retailer in the United States, expanding its store locations and adding brands to its already robust roster of more than 500. Her savvy strategies — including prioritizing opening stores closer to urban areas, improving salon services, and redesigning the customer loyalty program — helped establish Ulta as a top location for beauty needs. — Bethany Biron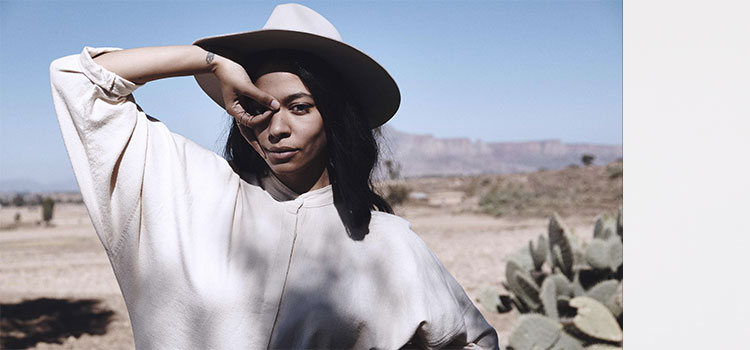 Aurora James, founder, Brother Vellies
Career trajectories are rarely linear in this day and age, and the path of fashion designer Aurora James is anything but. Before creating her successful sustainable shoe company, Brother Vellies, James ditched her dreams of being a lawyer, got kicked out of journalism school, worked as an on-air weather girl and helped produce "Entertainment Tonight Canada." She also did quite a bit of traveling. It was on a trip to Ethiopia where she discovered the desert boots known as vellies and found her calling. James proved the fashion universities that rejected her wrong when she won an annual fashion competition hosted by the Council of Fashion Designers of America and Vogue. She added insult to injury when Kanye West showed up at her New York Fashion Week show. Now James is actively trying to combat copycatters stealing her designs, while identifying new ways to be more sustainable. — Bethany Biron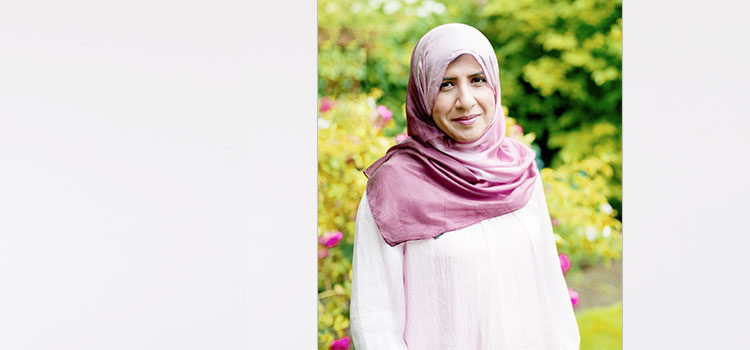 Shelina Janmohamed, vp, Ogilvy Noor
In 2005, Shelina Janmohamed was working as a marketing trainee and product manager when the London bombings happened. "That felt really personal," says the born-and-bred Londoner who is ready to fight anyone who tries to tell her that London isn't the greatest city in the world. She started a blog about her experiences as a Muslim Brit, which then got turned into a book. "Love in a Headscarf," published by Penguin, was released in 2009 and translated into 10 languages.
That unlikely beginning got her thinking about the underrepresented Muslim customer, something that she says led all universes to collide for her current role as vice president at Ogilvy Noor, the ad agency's Islamic brand consultancy that wants to teach brands how to sell to the Muslim customer.
"The primary challenge has been to explain an audience that Muslims buy stuff," she said, only half tongue-in-cheek. "I know, right? Like, we buy food and soap, and we travel."
The second is to teach brands where on the spectrum they want to be when it comes to this: So if a hotel wants reach to some of the 1.8 billion Muslims in the world who spend $2.3 trillion a year, it can do so with something as simple as a menu for Ramadan. "We have to get over many of the ideas of what this means," she said. "We're not talking about religiosity. We're not promoting a faith. We're talking about the lifestyle, an audience that lives a certain way."
For Janmohamed, this journey is just beginning. A happy side effect is showing other Muslims, especially women, that they can work in the marketing industry, and there is space in there.
"Young people have to overcome the worries that parents might have about an industry that doesn't have a typical career path," she said, "and how some stuff in the agency world may conflict with their values about some of the industry's out-of-hours activities." But the biggest thing for Janmohamed isn't that she happens to be a Muslim woman working in Muslim branding. The excitement is in how huge the opportunity is here for this industry. "It's like the biggest story of our day. Why wouldn't anyone want to do this?" — Shareen Pathak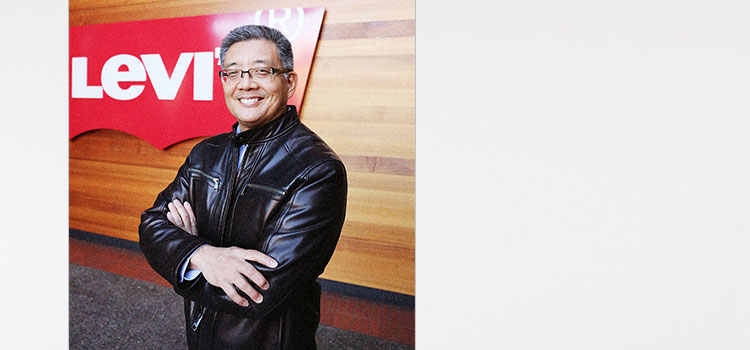 Michael Kobori, vp of sustainability, Levi Strauss & Co.
In the fashion industry, Levi Strauss & Co. is considered a pioneer of social and environmental sustainability, and Michael Kobori deserves much of the credit. As the brand's vice president of sustainability since 2001, he developed and leads the brand's audacious Net Positive initiative, which aims to have a net positive impact on the world's water, chemistry, carbon and people. With that in mind, he has prioritized resource-saving collections like Water<Less and Dockers Wellthread, which — along with wasting minimal water and materials — privilege the wellbeing of the workers behind the clothes. To incentivize Levi's vendors to do the same, Kobori also coordinated a partnership with the IFC in 2016, which now provides low-cost trade financing for those companies that live up to Levi's sustainability standards. This no-bullshit grasp on running an eco-friendly and humane business continues to inspire broader commitment and collaboration in the fashion space. — Jessica Schiffer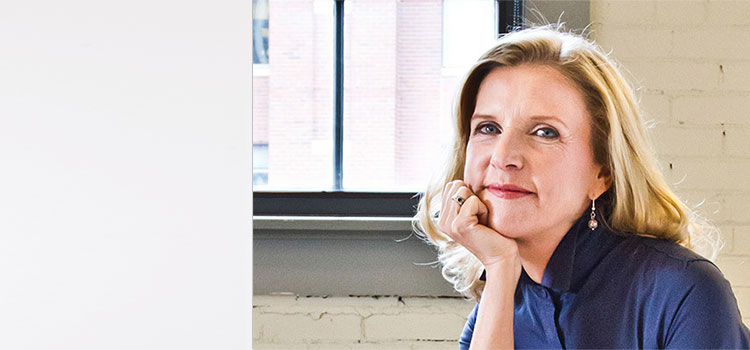 Nancy Kramer, chief evangelist, IBM iX
Nancy Kramer has created a few "firsts" in the marketing industry. When she founded Resource/Ammirati, one of the first digital agencies, in 1981, her first client was Steve Jobs' startup Apple. Around 35 years later, she sold Resource/Ammirati to IBM as the tech giant's first creative agency acquisition and part of the company's largest digital design consultancy IBM iX.  Kramer is also the first chief evangelist of IBM iX, where she is responsible for strengthening relationships with CMOs and across the C-Suite, sharing the evolving story of IBM iX and Resource/Ammirati. — Yuyu Chen

Scott Meden, CMO, Nordstrom
It's not often that big brands have the guts to take on presidents — or even political issues. But in March, when Nordstrom decided to drop the Ivanka Trump line due to bad sales, it was assailed by President Donald Trump on Twitter and slammed by his fans. Morning Consult estimated the share of his supporters who had an unfavorable view of Nordstrom rose to 30 percent, but Nordstrom didn't back down. Instead, its other customers stepped in, picking up the slack and keeping its reputation largely positive. In the industry and on social media, the retailer was lauded, both for inspiring that kind of loyalty as well as sticking to its guns. — Shareen Pathak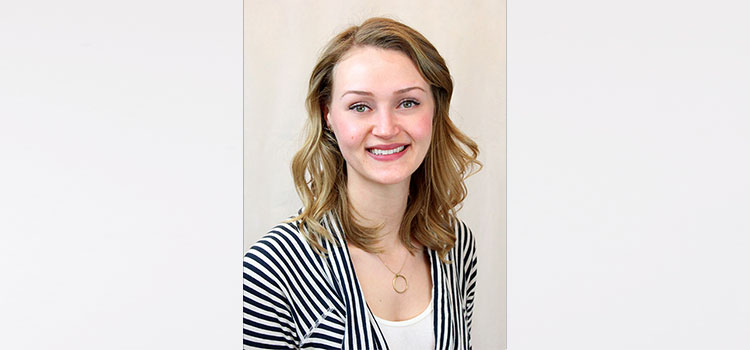 Kathy O'Dowd, director of ad tech, ads data solutions, Netflix
Netflix is one of the very few brands that is running programmatic on its own, thanks in part to O'Dowd's influence. A former associate director of Publicis' programmatic arm Vivaki, Kathy O'Dowd joined Netflix as senior manager of programmatic in 2013, where she oversaw Netflix's programmatic buying of display and video within the US, Canada, Australia, and New Zealand. Over the past four years, O'Dowd has been leading with her team to build the real-time bidding practice for Netflix as part of the company's marketing suite. She also spearheads the development of cross-functional ad tech data products and solutions for Netflix. — Yuyu Chen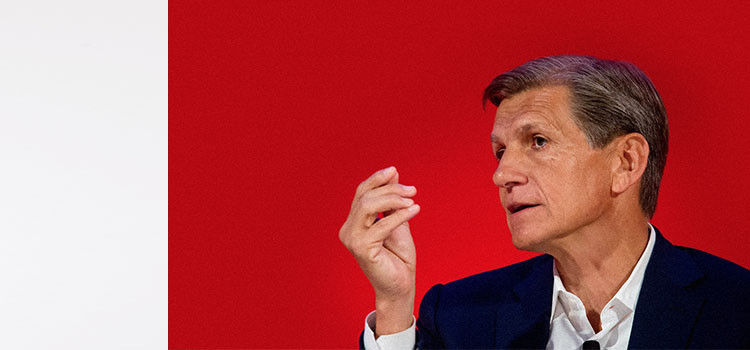 Marc Pritchard, chief brand officer, P&G 
When P&G talks, the industry listens. Its chief brand officer Marc Pritchard threw down the gauntlet to the industry at the Interactive Advertising Bureau's Annual Leadership Meeting in January, warning that the world's biggest advertiser would pull back on digital spending unless the system was cleaned up. Since then, he has consistently ramped up the pressure on the internet's most dominant marketing platforms including the Google-Facebook duopoly and voiced his concerns about the murkiness of digital advertising and confusing agency contracts. As advertising budgets swiftly move from TV to digital — where advertisers are now spending $72 billion a year — expect the noose to tighten further. "At P&G, we are choosing to vote with our dollars," he said at the Association for National Advertisers media conference in March. — Tanya Dua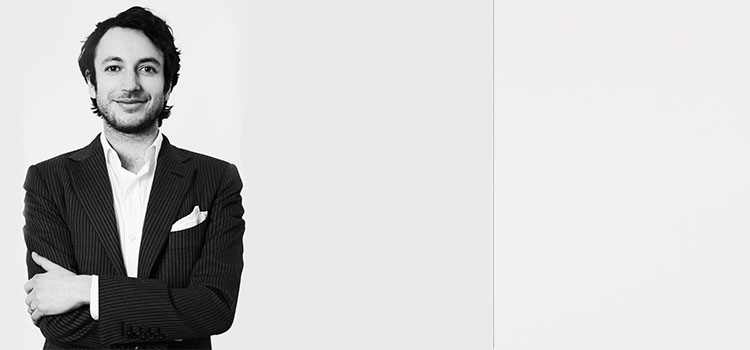 Adam Pritzker, founder and CEO, Assembled Brands
Adam Pritzker has made it his mission to remedy the financial and operational pain points that many young fashion brands encounter. The General Assembly co-founder has done just that under his holding company Assembled Brands, launching top-tier minimalist brands like The Line, Protagonist and Khaite and providing them with everything from data analysis to financial planning. With the debut of The Apartment by The Line in 2014, Pritzker was an early pioneer of the showroom-as-shop model that's en vogue, enticing customers to stop by the chic SoHo loft of their dreams to try on (and of course, order) the rotating products on offer. In doing so, he helped reimagine the concept of IRL retail in a digital world — offering one of the first blueprints for a modern shopping experience that was inviting in itself. This quiet success hasn't silenced his larger ambitions: to build a company rivaling LVMH on American soil. — Jessica Schiffer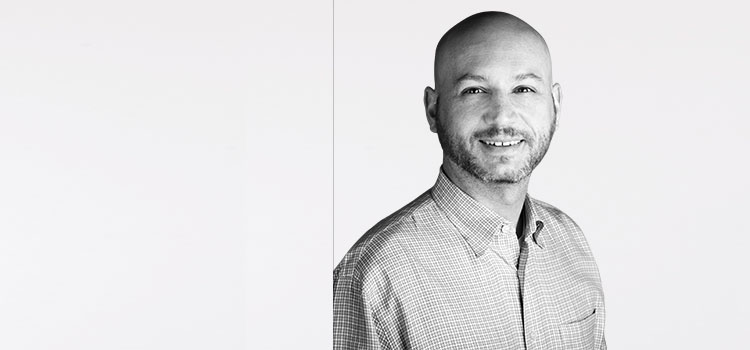 Scott Spencer, director of product management, Google 
With great power comes great responsibility. Being in charge of ad-blocking policy at the world's most powerful ad engine gives industry veteran Scott Spencer a lot of influence in the ad industry. Spencer and the few hundred engineers he leads are using that power to double down on removing bad ads. Under Spencer's guidance, Google purged 1.7 billion ads from its platforms in 2016, which was more than double what it removed in 2015. Spencer, a Google vet whom AdExchanger called "the ad tech godfather" for his role in building the DoubleClick ad exchange, says Google is removing more ads because "significant infrastructure improvements in machine learning" allow it to detect intrusive and spammy ads at a more granular level. — Ross Benes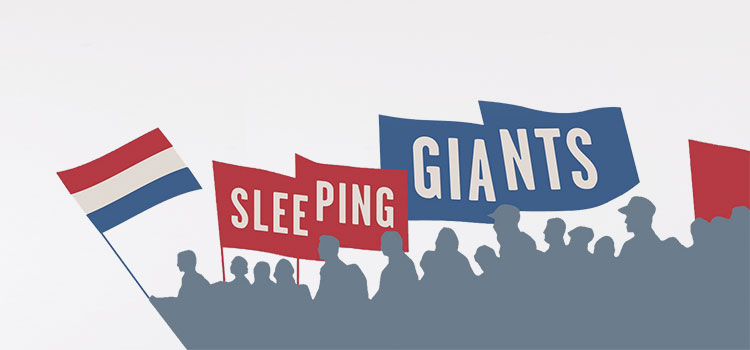 Sleeping Giants, ad activists 
Since the U.S. presidential election, activist group Sleeping Giants has used social media to  continually call out brands for funding what it considers hate speech. By tweeting unsavory screenshots of brand ads appearing next to racist content, Sleeping Giants and its 90,000 Twitter followers force agencies to confront their lack of control over the programmatic ecosystem. Sleeping Giants says it has led more than 2,000 companies to pull ads from Breitbart News. With brands fearful of getting called out, agencies are rolling out more whitelists and blacklists to limit where clients' ads appear. These activists also drove advertisers to remove their ads from "The O'Reilly Factor," which led to Bill O'Reilly's ouster from Fox News. This group's protests indicate that advertisers can spur change after all.  — Ross Benes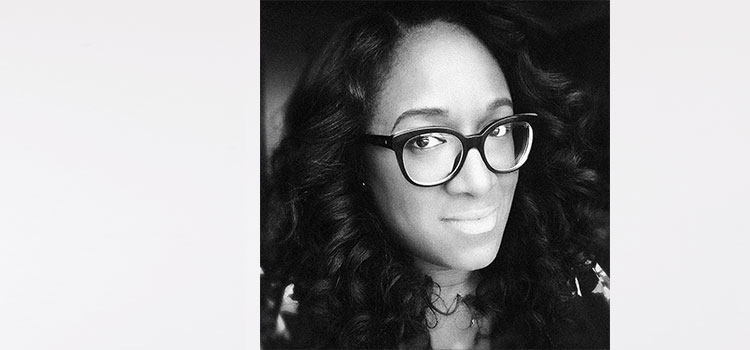 Tiffany Warren, chief diversity officer, Omnicom and president, AdColor
Agency and brand executives have vented their frustration regarding advertising's lack of diversity for years. But if there's one woman that has made diversity her business and helped move the needle, it is Tiffany R. Warren.
"When you're trying to make a career, you look for role models you can look up to, you look for community, you look for a path that you can follow," she says. "It was clear to me that it was hard for people of color to find any of that."
From the onset of her career, Warren has taken it upon herself to tackle conversations around race and increase the diversity of leadership — both in the workplace and beyond. But perhaps the biggest impact the Omnicom chief diversity officer has made is through her role as the founder of AdColor.
AdColor began as an awards show and has celebrated diversity in creative fields since 2005. Ten years later, it has grown to be much more: a pioneering nonprofit with a diversity conference, a connected community of 10,000-plus members and a mentorship program called Futures.
While progress has occurred, there's more to be done. As Pepsi's recent debacle — featuring Kendall Jenner as a model who leaves work to join a protest — shows, advertising doesn't quite yet have a firm grasp of diversity and inclusion. Moving forward, Warren's priority is to solve the issue collectively as an industry and focus more on advocacy.

"I want to elevate the role of the chief diversity officer in the same pantheon as the chief creative or chief strategy officer," she says. "Just as clients look at CCOs as their partners in exploring creative options, I want them to start looking at CDOs as the partners that can help them understand cultural nuances better." — Tanya Dua
https://staging.digiday.com/?p=238589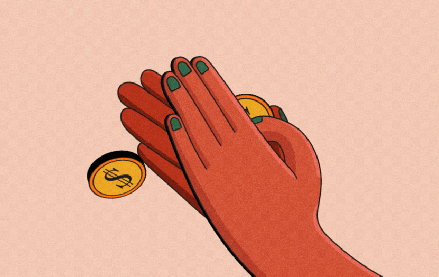 August 18, 2023 • 4 min read
TikTok has officially launched its new e-commerce platform, TikTok Shop, earlier this month on August 1. Using the new e-commerce platform, brands and creators can sell products directly on the platform, potentially creating new revenue streams, and tap into the short-form video platform's growing popularity.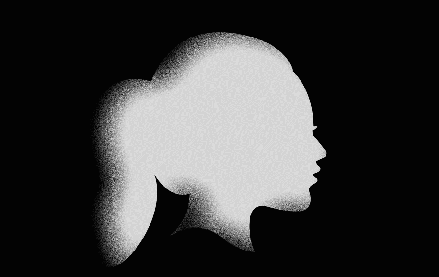 August 18, 2023 • 4 min read
While the influencer industry might sound exciting and like it's full of opportunities, one marketer can vouch for the horrific scenarios that still take place behind the scenes.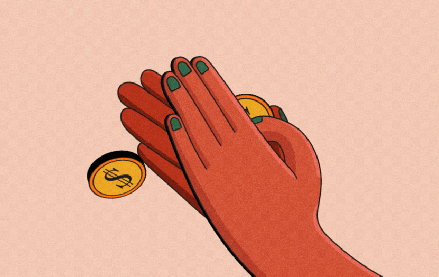 August 18, 2023 • 3 min read
After a tumultuous 12 months, marketers are getting a clear picture of how they really did during a time of true uncertainty. And, as it turns out, it wasn't all that bad.