In the mid-2000s, a European planner came to the U.S. on a work visa and spent the next decade working for multiple agencies. At the third agency that hired him — a really hot, rising shop — he finally convinced the execs to pony up and sponsor him for a green card. He was approved.
A few weeks later, he quit the industry entirely.
Looking back, he said, it was somewhat premeditated. "I was done with advertising and didn't want to work for an agency," he said. "This really was the only way" to get a green card. He wanted to be in the tech world or start his own business, an option that wasn't open to him without that coveted document.
His story isn't an outlier. When it comes to immigration, green card politics isn't always on Capitol Hill — and it cuts both ways. For prospective employees, finding an agency willing to pay the money and invest the time to do a residency application is hard. And for employers, there's no guarantee that the employee will stay long enough to make the investment worthwhile.
Agencies have always had an appetite for foreign talent — it's hard these days to find a shop where the creative department isn't headed by someone with an accent. But bringing in international talent has gotten more and more difficult as immigration laws inside the U.S. have grown more byzantine: The timelines are often excruciatingly long, and the process is disheartening, both for skilled employees and the companies that want to hire them.
"The process is extremely expensive and time consuming," said Andrea Bredau, who heads talent and development at Huge. The agency processed 20 green card applications last year. "It's all about how open the agency is to that."
As an advertising recruiter and the CEO of the executive search firm Marcus St. Jean, Anne-Marie Marcus has worked in the business for decades and seen the shift. "It's a subject close to my heart. The reality is, it's become a lot harder and more complicated in every way so much so that I get really annoyed with it."
Marcus has a Rolodex full of foreign creative talent, she said, but agencies often wonder if they even want to start with the headache: Paying for a green card comes with not only a steep price tag for the agency, but the additional risk that the employee will jump ship, just as the planner did.
"A big U.S. agency that hires top awards winners from small European agencies? That's often the worse fit," said James Cooper, head of creative at Betaworks who went through the process. "An agency might use a green card application as a recruiting tactic, but it's then up to the agency to be an awesome place to work to keep that person. Most of them are not, so people move on."
Cooper, a Brit who worked at Stateside agencies including Saatchi and JWT, said he felt fundamentally more free after getting his green card. He spent time freelancing, directing and setting up a new business. "It was great for me as I knew I didn't want to work in a big agency any more," he said. "Maybe some people feel trapped by their agencies but my advice to people trying to get to the U.S. is to find someone who will pay the visa, get settled and then if you don't like it, move on."
Faced with this threat, agencies are starting to build it into contracts that employees have to pay the costs back if they leave shops within a year. It's illegal for employers to ask employees to pay green card costs, or try to take it from their salary, so this can be a good workaround, said one immigration lawyer who preferred not to be named.
But at the same time, recruiters — most of whom will get big fees from the big prices these foreign creatives command — have their own workarounds. They will often push creatives to enter the U.S. via a network or holding company agency, then once they quit, go to a hot indie shop. The employee will often just negotiate the cost of breaking the contract with the new employer.
A golden age of foreign talent, gone
Not helping matters is the fact that on the employer side, the road to green cards has been getting increasingly thorny.  It's taking longer and longer to get a green card approved — TRACImmigration stats show that pending cases in 2015 exceed 431,000. In 2014, there were 408,000. The wait is getting longer, and the costs are skyrocketing. That's what has led to large-scale grassroots movements like the Mark Zuckerberg-backed FWD.US that seeks immigration reform as a way to fix a talent shortage. (Most of the activism has been spearheaded by Silicon Valley because the tech industry is the No. 1 employer for foreign workers in the U.S.)
There is no such grassroots momentum in the ad industry. In the late '90s, when agencies were flush with cash and clients willing to pay out, the industry was desperate for talent and willing to fork out for it. Anybody with a good book was brought in — regardless of whether there was even a need. Those days are long gone.
"Today, if agencies are going to fill a position, they have a specific need," said Marcus. She pointed to the example of a European head of design with an "excellent book" who didn't land anywhere for years until a specific shop had that position open and hired him.
In the past, it was easier for shops to create a case for why someone needs his or her residency application approved. Cooper said that "everything is listed. Every award, every speech, every article, so it's relatively easy to put what seems like an amazing case together, especially as everything is so hyped." Today, a good case doesn't guarantee approval.
About 140,000 employment-based residency applications are up for grabs each year. The process can take years depending on the applicant's country of origin. Those from India, China and the Philippines typically see the longest wait times: the Migration Policy Institute research found that one application, filed 23 years ago, is only being processed now.
The average processing time for a permanent residency application has grown monumentally — some of today's applicants have been waiting since as far back as 2003. And the cost has grown, too: An average green card costs upwards of $20,000 to process. The advertising, PR and related services industry appears 37th on the list of top green card-petitioning industries, with 254 applications this year to date, and 2,382 applications in 2014.
'Foreigners win awards'
The importance and appeal of foreign talent can be difficult to decode. Often, it comes down to cachet, which in this business, can be everything. "Americans are not winning award shows like Cannes," said one West Coast talent chief. "Foreigners are. And winning awards translates into better clients and bigger awards. It means A-list nods and clients and more nods. I know agencies that put all their money toward this."
This chief keeps an eye on credit lists of work that wins and goes after those people."We would never go after a junior, it's not worth it," she said. That mentality is also shared by Marcus, who said that in her experience, holding company shops "won't even look" at anybody below a creative director level.
Bredau of Huge said she can't be bothered wasting energy worrying about whether overseas recruits will bolt. She chooses to retain a "if we want them, we'll do it" mentality. "If people decide they want to move on, fine," she said. "We'll look at that as something that happens."
Other agencies will respond much more strictly: They just won't offer up the green card option, preferring to keep employees on various work visas, or transferring them abroad and back again if they need. "There are lots of visa transfers. If you're really senior, you come in with an O1 [for individuals with extraordinary ability]," said Marcus.
The anonymous agency talent chief agreed: "At this point, I'd only do a green card for someone whose visa we kept renewing," this person said. "With a work visa, it's like we own their ass."
Homepage art by Matthew Fraher
https://staging.digiday.com/?p=109064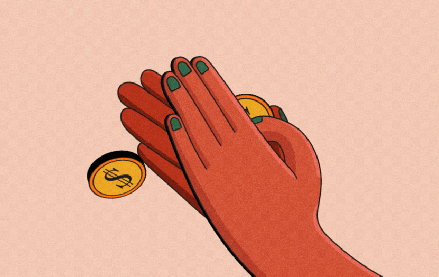 August 18, 2023 • 4 min read
TikTok has officially launched its new e-commerce platform, TikTok Shop, earlier this month on August 1. Using the new e-commerce platform, brands and creators can sell products directly on the platform, potentially creating new revenue streams, and tap into the short-form video platform's growing popularity.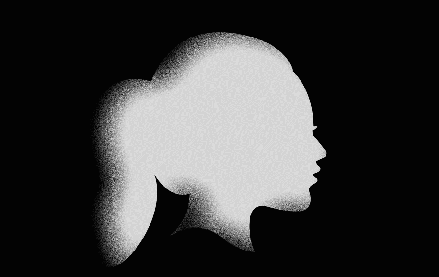 August 18, 2023 • 4 min read
While the influencer industry might sound exciting and like it's full of opportunities, one marketer can vouch for the horrific scenarios that still take place behind the scenes.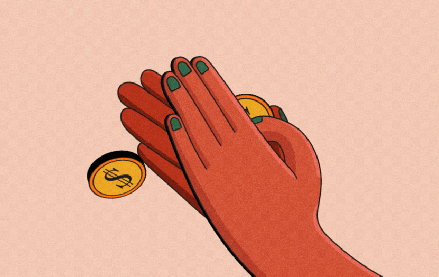 August 18, 2023 • 3 min read
After a tumultuous 12 months, marketers are getting a clear picture of how they really did during a time of true uncertainty. And, as it turns out, it wasn't all that bad.