Advertising Week Briefing: With Hill City, Gap aims for a 'community brand'
October 4, 2018 • 9 min read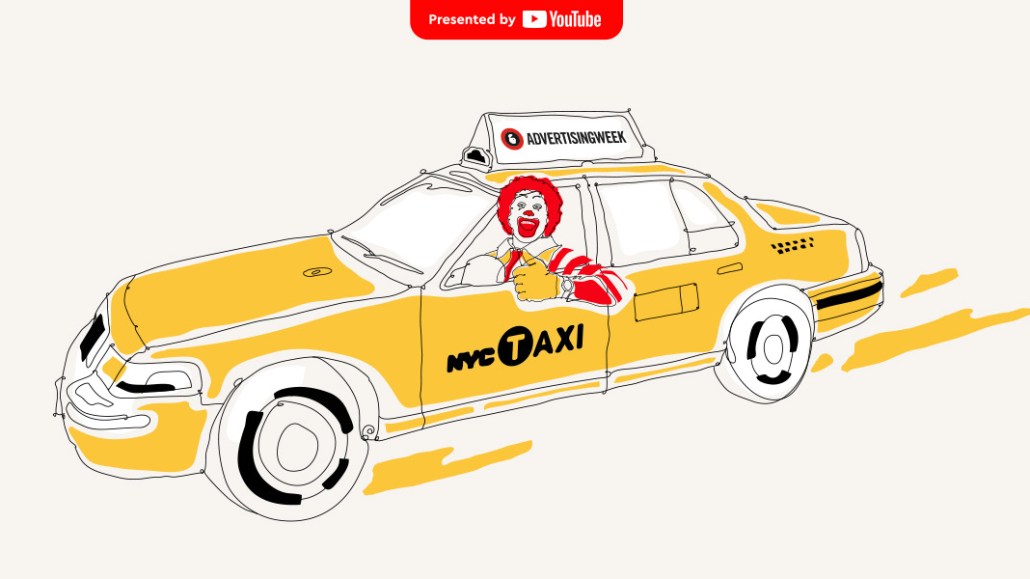 Unless, by day three of Advertising Week, attendees didn't already feel the existential dread settling in, featured celebrity speaker Will Smith spent a portion of his Wednesday morning stage session talking about death.
"Your mind is always telling you, 'You're gonna die!' Only one time that your mind says that is it gonna be true. You're really not, most of the time. But when that time comes, who gives a fuck? you should be having fun," Smith told Google vp Adam Stewart.
That might have stung a little for the people in the audience who just spent over an hour of their lives waiting in line to hear the Fresh Prince tell them to live their lives to the fullest.
Messaging for marketing
The primary marketing channel for Gap's newest brand Hill City isn't simply funneling dollars into Instagram; it's Facebook's Messenger. While messaging has had its highs and lows with seemingly every brand launching a chatbot in 2016, for ad platforms like Facebook and for brands like Gap, it's back at the forefront.
"When you see a red notification on a messaging app versus email, what are you going to open first? That's the way of the future," said Eric Toda, Hill City's head of marketing.
That's why Hill City, only a few weeks old, is growing its brand on Messenger. Over its first week, 4,000 people interacted with its chatbot. These types of channels, whether over Messenger or Twitter, are commonly associated with customer service issues and that'll still be a part of Hill City. But Toda said he was betting on more immersive experiences in the future such as using augmented reality to virtually try on products. The hope is to lower return rates. And while chatbots of the past and future have been known for their names and strong personalities, Hill City is sticking to the basics, for now.
"We come from a time that a lot of brands have personalities and prey on your insecurities. For me and HillCity it was about keeping it really simple and figuring out what their personalities are. What we want is a community brand, not a brand at a community," Toda said.
As for Facebook, engaging with a chatbot is free, for now. Facebook's head of messenger Stan Chudnovsky's said the the money comes from dollars spent on Messenger ads and promoting the experience in News Feed or other Facebook-owned channels.
— Kerry Flynn
CPG goes DTC
Snack brands are under pressure to break out of the grocery store aisle and appeal to customers on a personal level, and so, in the mind of CPG giant Mondelez North America's CMO Jason Levine, they need sassy personality traits to define them. Oreos are "playful." Sour Patch Kids are "mischievous." Ritz Crackers are defined by their "richness."
It sounds like a word association game that might be played at marketing camp, but Mondelez's goal is to bring CPG brands alive as actual brands powerful enough to build customer loyalty. "One word gives you consistency in a highly complex media environment," Levine said.
He describes Mondelez's modern brand strategy as a "reach to relationship" evolution. In the age of direct-to-consumer brands, a set-it-and-forget-it wholesale retail strategy doesn't work anymore, not even for cookies. Take Oreo. With a 50 percent brand penetration rate in American households, the brand is still focused on mass reach. What's changed is the messaging strategy: Oreo released a "left-handed box" in a gimmicky campaign targeted toward lefties, and its #MyOreoCreation contest has yielded customer-chosen flavors like Kettle Corn and Cherry Cola. "There can be no dead ends anymore in how we talk to customers, no more isolation in marketing," said Levine.
For Kellogg's, responding to changing customer behavior resulted in the company's first standalone store in New York City's Union Square, where visitors can eat cereal and cereal-related snacks and buy other brand paraphernalia. According to Gail Horwood, svp of of integrated marketing at the Kellogg Company, 10,000 people visit the store every month. At Kellogg's, the store is categorized in the marketing strategy as a content play. Not only is the store itself considered a (very expensive real estate) piece of content, but a live social media feed prompts user-generated content from visitors. To pull it off, Kellogg's had to bring down the silos.
"When we think of content today, we have different people in the conversation than we did in the past. We have a cross-functional team of retail, expert, media, creative and platform experts at the table," Horwood said. "We have to think so much more now about the role that we play in people's lives."
— Hilary Milnes
Wayfair's build-don't-buy strategy
According to Wayfair director of marketing Jessica Jacobs, agency partners help the e-commerce home goods retailer experiment with new types of media and creative. But as soon as the company catches on to a channel that's working for them, they pull the operation in house.
It comes down to two key concepts that Wayfair sees as essential to its technology-backed retail operation: Control and connection.
"This allows us to control the performance of the media we're running, or the creative that we're building, directly in line with insights about our customer," said Jacobs. "Control over our messaging, and direct connection to the customer is so valuable today, we can't outsource it."
This mindset, said Jacobs, helps Wayfair personalize its product messaging and promotions to customers with full view of their past behavior, and it will come into play as Wayfair takes on physical retail. On Wednesday, Wayfair announced it will go into stores for the first time with a series of pop-ups around the holidays.
"We're digital first, so we're lucky that as we experiment in the offline channel, we can take the same, single view of the customer as far as personalization goes," said Jacobs.
— Hilary Milnes
Publishers see a new chance to prove their worth to marketers
Marketers have never focused more on measuring the effectiveness of their digital advertising, and publishers are feeling the squeeze. Not only do they have to compete with tech giants for advertisers' budgets, but they have to deal with a dizzying amount of attribution and measurement products that are jockeying for marketers' attention. Fighting to win a small campaign is exhausting enough; having to plug into a new system to demonstrate its effectiveness is something else.
"It's challenging to keep up with the new tools that are constantly being introduced," said Sarah Okin Livengood, the vp of product at Refinery29. "The advertising measurement world is completely bifurcated."
The publisher solution to this problem, it seems, is to get away from small campaigns and focus on becoming one-stop shops for brands. Rather than fight over whatever gets put into a RFP, publishers are trying to get more intimately involved in marketers' core businesses. "We're changing from campaign to program to marketing solutions provider," Forbes Media CRO Mark Howard said.
That means working on programs that extend well beyond media sales. Starting in 2019, it may start to mean driving sales: "Marketers need to see more conversation happen on our platform instead of off," said Jason Wagenheim, the chief revenue officer of Bustle.
— Max Willens
3 questions about influencer marketing with BuzzFeed's Ze Frank
Earlier this summer, marketers beat up on influencer marketing on stage on the Riviera during the Cannes Lions. Yet the emerging medium remains a source of fascination for advertisers and, increasingly, publishers too. We grabbed a moment with Ze Frank, who heads BuzzFeed's chief research and development officer, to talk about how he sees influencer marketing changing. The conversation has been condensed.
How do you see the relationship between creators and brands evolving?
It's a three-way proposition between brands, consumers and the influencers. The question is how to employ the special characteristics that influencers bring to the table in terms of affinity and rarefied power of authenticity, and bringing it to bear for brands.
It's going to require brands to think about how their classical approach to demographic-based targeting is going to have to shift to take advantage of these microscopic relationships. In classical demographic work, the brand creates a homunculus of a sort. This kind of approach is very different than when you're thinking about influencers. Influencers and their audiences combined are this this living, breathing organism that has special characteristics that belie the kind of demographic segregation we're used to.
So how does that change the way BuzzFeed thinks about working with them? Tasty launched a talent program recently, and you've brought in outside influencers like Hannah Bronfman.
We think about the next wave of influencers as having a real opportunity to partner with publishing companies like ours, which basically gives a number of different benefits. You can start appearing alongside a variety of media that we know resonates with audiences, might push you outside your comfort zone, it might allow you to broaden the dimensionality of who you are to your fans.
What we're really excited about is we can have our in-house influencers and outside influencers work across the different kinds of properties we have, get exposed to all the different ways we think about making media and connecting with audiences. Then obviously there's these secondary benefits that are really powerful: You have this giant sales force that can help you understand where the opportunities are in the marketplace.
So many publishers talk about forging deeper relationships with advertisers, but influencer marketing feels very transactional. What does it take to make influencer marketing less transactional?
I think it needs to be transactional. Ultimately, the craft of being an influencer or creator is understanding where the line is. Ultimately, it's trying to figure out where the transactional opportunities are that still have that authentic feature to it. If the places where you have a lot of power don't represent some of the transactional opportunity, then where are you going to grow it somewhere else. You think about evolving it, that has to be part of it. You have to think about it as a business. You have to also pay respect to the fact that this is a human function. Tread lightly. These are real people, real interests. Real relationships.
Overheard
"Everyone thinks we're out here stealing agencies' business." — a consultancy employee
"Pre-roll ads are the Nickelback of advertising."
"There was a Snapchat guy there plugging it hard being like, 'We came up with Stories first!' Like OK." — Ad buyer
"Find a big enough venue. Whether it's Javits Center or something in Long Island City, I don't know, but this is a stupid mess."
"They keep assigning me to work stages where I have to disappoint people or put them in staircases for 30 minutes. I kind of hate it." — an Advertising Week badge scanner
Coming up
9:30 a.m.: Digiday's Hilary Milnes discusses proving ROI today with LinkedIn, a4 Media, Cuebiq and Wavemaker.
10 a.m.: The New York Times team breaks down its business coverage during "The Biggest Stories in Business" session.
10:30 a.m.: Wendy's chief concept and marketing officer Kurt Kane discusses the fast-food chain's "sassy" social presence with Twitter's brand lead.
11:15 a.m.: Under Armour's CEO sits down with the president of Edelman to discuss the evolution of the American brand.
12:30 p.m.: Casper, Bark and Sweet Defeat come together for the "DTC Allstars" panel.
1:30 p.m.: CROs from BuzzFeed, Index Exchange, Foursquare and USA Today discuss diversifying revenue streams.
3:30 p.m.: "The Evolution of the CMO" with Northwestern Mutual, Outdoor Advertising Association of America, Norton Consumer Business and GE.
4:30 p.m.: Digiday reporter Kerry Flynn will moderate a panel about the power of brand disruption with Pandora, Mekanism and Fiverr.
4:45 p.m.: The Washington Post's CRO Jed Hartman shares the publication's monetization strategy.
https://staging.digiday.com/?p=305964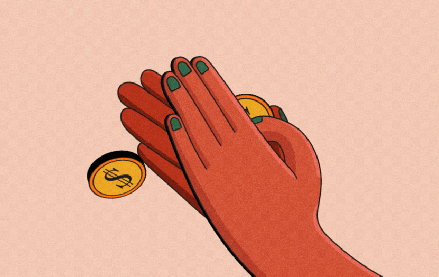 August 18, 2023 • 4 min read
TikTok has officially launched its new e-commerce platform, TikTok Shop, earlier this month on August 1. Using the new e-commerce platform, brands and creators can sell products directly on the platform, potentially creating new revenue streams, and tap into the short-form video platform's growing popularity.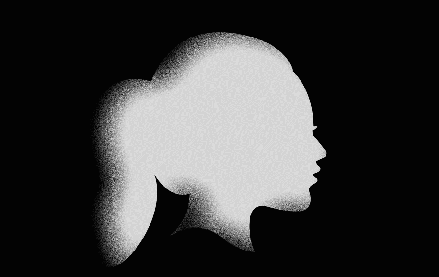 August 18, 2023 • 4 min read
While the influencer industry might sound exciting and like it's full of opportunities, one marketer can vouch for the horrific scenarios that still take place behind the scenes.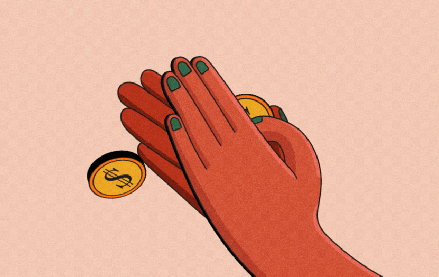 August 18, 2023 • 3 min read
After a tumultuous 12 months, marketers are getting a clear picture of how they really did during a time of true uncertainty. And, as it turns out, it wasn't all that bad.