YouTube channels are seeing a lift in live video viewership
May 16, 2018 • 5 min read
•
•
The live video pendulum has swung from Facebook back to YouTube.
News publishers and gaming creators have noticed a recent viewership surge for live videos on YouTube. The publishers and creators seeing the trend have been streaming live videos on YouTube for years and have not made any significant programming adjustments that would explain the uptick. They say the viewership increases are sizable enough to be noticeable, but not so significant as to be inexplicable.
Instead, the explanation seems to be simply that YouTube is tapping into a larger live audience at an opportune time. Amazon's Twitch is expanding its live programming beyond gaming to include Thursday night NFL games later this year, and Facebook is trying to revive its live video ambitions by edging into one of YouTube's core content categories.
Digital media company Theorist Media's YouTube channel, GTLive, has broadcast gaming-related live videos on YouTube since 2015, and it has seen an uptick in audience recently. At the beginning of 2018, GTLive's broadcasts averaged 15,000 to 17,000 concurrent viewers on YouTube. But that range has since increased to between 22,000 and 27,000 concurrent viewers.
Cenk Uygur, CEO of digital video network The Young Turks Network, has also observed YouTube appearing to pay more favor to live videos recently than it had in the past. TYT Network was one of the first YouTube channels to go live when the service added the capability in 2011, and when YouTube added an option in 2016 to record live videos through its mobile app, Uygur said he was the first creator to do so. Lately, Uygur has seen that the live videos shot from his phone in particular receive more views than average, "definitely noticeably so."
While Uygur wasn't able to quantify the uptick, the trend is significant enough that on May 15 he planned to hold a meeting to encourage the network's other hosts to use YouTube's app to post more live videos.
"They are absolutely favoring live on the platform in a heavy fashion," said Jon Brence, director of digital representation at digital video network Fullscreen.
The trend has become so evident that even creators posting video diaries have started to pounce on it, according to Brence. Previously, those creators would record, then edit their videos before uploading them to YouTube. But now, many are opting instead to record them live on YouTube and leave the recorded video on their channels. That shift in production saves the creators time, and "if the platform is favoring live above it, they're getting that additional viewership lift just from the platform's favor," he said.
It's unclear what exactly is causing the live video viewership surge on YouTube. In a case of chicken or the egg, the uptick could be the result of viewers being more interested in live videos and YouTube's algorithm responding accordingly, or it could be the result of YouTube's algorithm featuring live videos more prominently and viewers tuning in accordingly.
YouTube has not made any major changes to promote live videos on its platform, according to a YouTube spokesperson. The number of creators streaming live on YouTube has increased fourfold year over year, and people are spending more time watching these broadcasts, the spokesperson said.
"We've noticed that YouTube is making some livestreams more visible," said Theorist Media COO Stephanie Patrick. In addition to showcasing live videos on its homepage, YouTube also flags channels in people's subscription lists that are live. YouTube also highlights live videos in search results, which can benefit news publishers broadcasting event coverage.
Meredith's Time has seen its live videos receive three times more viewers through YouTube search than its nonlive videos do, said Jonathan Woods, who leads video at the publication. He said Time streamed 1,600 hours of live video on YouTube last year. People have also spent 10 times more time watching Time's live videos than its nonlive ones, and the broadcasts have generated nine times more comments and other interactions, like people clicking the thumbs-up button to like a video, Woods said.
The higher volume of interactions that live videos can attract could help to explain the format's rise on YouTube. "Viewers are wanting that direct interaction on a live experience as opposed to what they used to crave on [an on-demand video]," said Brence.
However, YouTube also has reason to want viewers to crave live video on its service. "I would speculate it may be because Twitch has gotten a lot of attention, and YouTube wants people to know live is part of their platform," said Patrick, referring to Amazon's video service that skews heavily toward live gaming videos.
In addition to keeping pace with Twitch, YouTube may be raising the profile of live videos on its platform to head off Facebook. When it comes to publishers, "Facebook turned off the spigot on live, so they're not really in the game anymore," said Uygur. However, Facebook is trying to get in the game with gamers.
Earlier this year, Facebook rolled out a program to attract gaming creators, including adding a feature for people watching gaming creators' live videos to pay monetary "tips" to the creators through Facebook and paying gaming creators to produce live videos, as it had done with publishers years ago. The monthly subsidies Facebook pays range from thousands to tens of thousands of dollars, according to Louis Timchak, vp of sales at Bent Pixels, a talent management firm that specializes in gaming creators.
However, gaming creators are staring Facebook's gift horse straight in the mouth, given its history of propping up content it pays for, then dropping it when the subsidies stop. "They make a lot of deals with content creators that expire after a year, then transition to a limbo state," said Patrick. Not only is Facebook's dependability in question, but so is the discoverability of gaming creators' videos on its platform because, unlike YouTube and Twitch, people need to be logged in to view creators' videos on Facebook, said Timchak.
Perhaps instead of subsidizing creators, Facebook would be better off proving it can supply them with an intentional audience, as opposed to one tuning in temporarily while scrolling through the news feed. Ninety percent of the time, Time streams a live video simultaneously on YouTube and Facebook, and "I can reasonably assure you that our engagement and watch time on YouTube is significantly higher just due to the way people use Facebook," said Woods.
For more insight, analysis, interviews and other exclusive coverage on the modernization of the video industry, subscribe to our weekly video briefing email. 
https://staging.digiday.com/?p=287829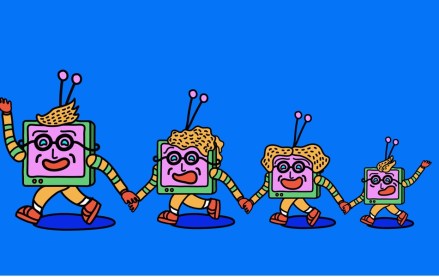 August 16, 2023 • 7 min read
This week's Future of TV Briefing looks at how the latest quarterly earnings season evinces more streaming subscriber growth struggles and a growing fondness for the bundle.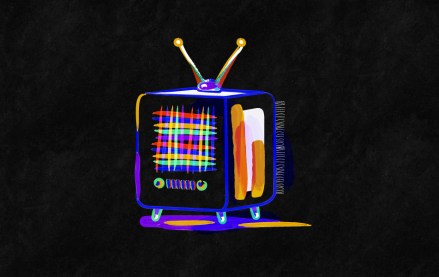 August 11, 2023 • 3 min read
It would appear that investors' enthusiasm for the CTV narrative that has served TTD, Magnite and PubMatic so well for the last 18 months is starting to plateau.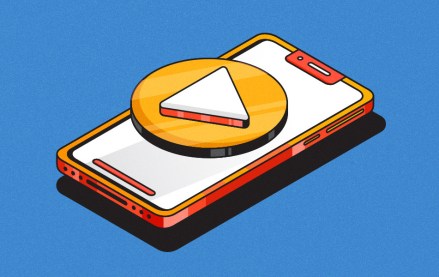 August 9, 2023 • 6 min read
This week's Future of TV Briefing looks at how platforms are pulling creators toward longer videos while brands push for shorter fare.