Walmart's Vudu is using original shows, shopper data to stand out in a crowded ad-supported video market
October 15, 2018 • 4 min read
•
•
If Amazon is trying to make a run at Facebook's and Google's digital ad duopoly, then Walmart is trying to make a run at its main commerce rival. Walmart's streaming video service, Vudu, is becoming a more important part of that effort.
Two years after adding a free, ad-supported on-demand option, Vudu is wading into original programming with its first original show through a deal with MGM, an episodic reboot of the Hollywood studio's 1983 film "Mr. Mom." The free, ad-supported streaming video market has gotten crowded, with Roku joining the likes of Pluto TV, XUMO and Tubi and Amazon reportedly waiting in the wings. But Vudu has an advantage.
Using Walmart's first-party data, advertisers can target their ads based on people's Walmart shopping history and things they are predicted to be in the market for. Amazon and Target offer similar purchase-based targeting to advertisers, but Walmart is considered more generous with its data.
"Walmart is way more willing to work through which segments and product categories you can really target," and its pricing is "pretty in line with Amazon" and far below Target's almost prohibitively expensive offering, said Nick Pappas, CEO of media agency SwellShark.
Later this year Vudu will add shoppable ads, providing a more direct way for advertisers to generate sales from their ads. Similar to YouTube's shoppable ad format, Vudu's will display a smaller banner on-screen that people can click on via their connected-TV remote. Clicking on these ads will add a product to a person's Walmart shopping cart to buy online or pick up in store. That's an attractive concept for advertisers, like consumer packaged-goods companies, that struggle to attribute their TV ads' impact on sales. The ads also can work for advertisers that do not sell products in Walmart by sending an email from an advertiser to the viewer, said Scott Blanksteen, vp of product at Vudu. Car makers could use the format to get people to sign up for a test drive, for example.
"The vision for this is to create the biggest and best free over-the-top and on-demand place to watch television for America, and for brands and advertisers the most efficient television advertising that exists," said Julian Franco, head of AVOD content and advertising at Vudu.
Vudu's shoppable ads could buoy its original programming pitch to advertisers. The company has considered extending the format to episodes' brand integrations, so that if a character is using a particular product, a banner may appear on screen for the viewer to buy it through Walmart. Vudu is wary of offering that option lest it mar the viewing experience, Blanksteen said.
That Vudu is even considering combining the shoppable format with brand integrations shows how the service is still ironing out the full scope of its ad-supported original programming plans and broader streaming video ambitions.
With its programming, Vudu is taking a short-form approach. Instead of co-opting the traditional TV format of 22-minute episodes, Vudu plans to splice the "Mr. Mom" reboot into episodes averaging 11 minutes apiece and release two at a time each week. The idea is to give families more flexibility with how they watch the show, similar to the strategy behind the short-form programming on Snapchat and eventually Jeffrey Katzenberg's Quibi. Being digital, Vudu doesn't have to program to a schedule, so that if viewers watch one week's worth of episodes in a night, it may release the next batch the next day.
The show will air exclusively on Vudu and likely premiere in March, said Franco. Vudu's aim is to offer more programming options to people, particularly families, who don't want to pay for cable TV, Netflix, Hulu, HBO, etc.
Vudu appears to be pouncing on an opportunity where advertisers are struggling to reach audiences who are abandoning traditional TV for ad-free environments like Netflix and Amazon Prime Video. Vudu, which claims to have more than 25 million registered users but declined to share the active user count for its ad-supported service, "gives us a little more reach into the streaming world," said Pappas.
Subscribe to the Digiday Video Briefing: A weekly email with news, quotes and stats around the modernization of video, TV and entertainment.  
https://staging.digiday.com/?p=307293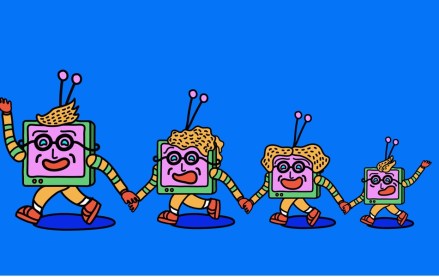 August 16, 2023 • 7 min read
This week's Future of TV Briefing looks at how the latest quarterly earnings season evinces more streaming subscriber growth struggles and a growing fondness for the bundle.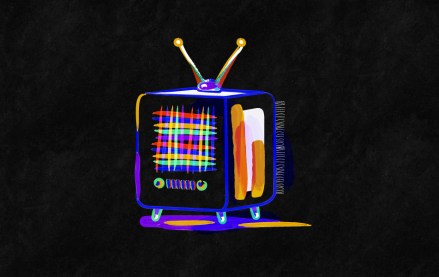 August 11, 2023 • 3 min read
It would appear that investors' enthusiasm for the CTV narrative that has served TTD, Magnite and PubMatic so well for the last 18 months is starting to plateau.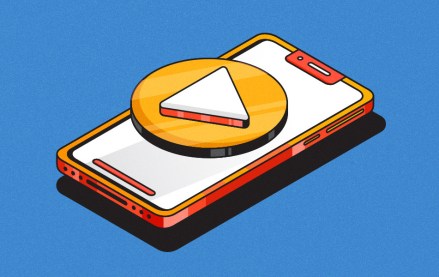 August 9, 2023 • 6 min read
This week's Future of TV Briefing looks at how platforms are pulling creators toward longer videos while brands push for shorter fare.