Video Briefing: TV's direct-to-consumer wave might open up the market for video makers
October 10, 2018 • 7 min read
•
•
Sign up to get the Digiday Video Briefing in your inbox each week.  
As more media companies go direct-to-consumer with subscription (and ad-supported) streaming apps, it poses questions for the content market. What happens with TV networks that depend on acquired programming? Does this create more opportunity for producers to sell original shows to these networks and other distributors — including the DTC streaming services themselves?
The key hits:
Cable channels that rely on licensed movies and TV shows are concerned about how the direct-to-consumer streaming video wave — with big media giants such as Disney electing to bring more of their content inside their own services — will impact content decisions.
Inevitably, many channels will have to produce and commission more original series.
This seems like great news for producers, who will have more buyers to pitch.
But the content arms race is unsustainable, and not everyone can afford dramas that cost millions per episode to make.
Some argue that this will create more opportunities to sell networks on cheaper formats such as talk shows, food shows and true-crime documentaries.
I moderated a panel last week during which Daniel Tibbets, president and gm of El Rey Network, a cable channel founded by filmmaker Robert Rodriguez, brought up a dilemma that he's facing: As Disney, CBS, WarnerMedia and other big media companies go direct-to-consumer with their own streaming apps, how does that impact TV networks that rely on licensed movies and TV shows to fill their programming calendar?
"The majority of our lineup is acquired programming," Tibbets told me. "My concern is the availability of a lot of acquired product that we are dependent on going away — it's something I deal with every day."
This is going to become an even bigger issue. I've written before about how Disney's upcoming streaming service will impact its lucrative film and TV licensing business, which is estimated to bring in $2.6 billion for the company every year. Disney CEO Bob Iger has already admitted that Disney will be losing out on some profits by moving its library to its own service. This will take some time as some rights are locked up, and not everything produced by Disney (which will soon also include a ton of Fox assets) will be right for the Disney streaming service, which leaves it open for other distributors to license. But a significant chunk of popular Disney films and TV shows will move inside "Disneyflix."
The logical answer is that if networks have less access to licensed programming, they will have to create more of their own. This is pretty much what Netflix has been doing instead of relying on licensed movies and TV shows from other companies. HBO, which also relies on a ton of acquired movies, will likely need to produce more of its own as content owners pull back on how much they license out to the premium network.
Similarly, El Rey Network is going this route by creating or buying more originals, in part by partnering with digital producers. "If I don't have Disney content, then what is my version of what Disney provides? That's the problem we have to solve for," Tibbets said.
For producers, this feels like a coming gold rush. If networks need more originals, they'll look to commission them or do more co-productions with studios and producers. Some of these new streaming apps might also be open to working with other companies on exclusive content.
But there is a limit to this. Making TV-quality shows is expensive and many TV industry insiders believe that the current arms race is not sustainable. Some big studios and programmers will continue to spend huge sums on A-list talent and projects, but not every buyer and cable network will have the cash to support $100 million dramas — especially when it has been cheaper to license programming than producing your own.
"The A-list stuff will continue to get crazy prices, but there will be increased demand — and budget — for efficient audience builders [like] format shows, three-camera comedies, talk shows, food shows [and] true-crime documentaries, to balance out the risk," says Evan Shapiro, a veteran TV producer. "You're already seeing it across the industry with good shows that don't need millions per episode to make and which provide a return on investment for all involved."
Shapiro points to shows such as "Adam Ruins Everything" (TruTV), "2 Dope Queens" (HBO) and "Nathan for You" (Comedy Central) as examples.
"Look at [YouTuber] Shane Dawson, who's making a huge TV show right now, very cheaply," Shapiro said. "That will not be lost on execs and programmers."
There's another conversation to be had about how many cable channels will survive as bundles get skinnier and packages become concentrated with the top media brands that people care about. But that's a discussion for next time.
Confessional
"What do they care if they're paying news organizations or entertainment organizations as long as the ads show up?" — Social video exec on Facebook
Numbers don't lie
25 percent: Video will account for a quarter of digital ad spending in 2018, according to eMarketer.
$119 per month: How much "ad-supported video viewers" spend on online subscriptions — from meal kits to contact lenses — according to a new IAB study.
Speaking gig: Digiday Video Marketing Summit
We're hosting our first-ever Video Marketing Summit in Nashville from Nov. 28-30. The event will tackle a wide range of topics in video marketing and advertising. Want to speak? Want to attend as a VIP? Hit me up. (Again: This opportunity is for brand marketers and ad agencies only.)
What we've covered
U.K. broadcaster ITV has had a slow go in building its addressable TV ad business:
ITV has had trouble finding a tech partner that can help it build addressable TV ad products for its linear and streaming service ITV Hub.
Some agencies say they still prefer to trade with ITV on a direct basis as the programmatic offering is not attractive enough yet.
Read more about ITV's ad business here.
Disney invests in HQ Trivia:
Disney invested in HQ Trivia through its Disney Accelerator program, which puts a small amount of money into 50 emerging media and entertainment startups.
HQ Trivia could prove to be a useful platform for Disney to market its direct-to-consumer products, including "Disneyflix" as well as ESPN+.
Read more about Disney and HQ Trivia here.
What we're reading
WarnerMedia announces "HBO Plus" to launch in late 2019: There's HBO Now and HBO Go, and soon "HBO Plus," a streaming app that will pool in content from HBO, Turner and Warner Bros. (which includes DC Comics movies and TV shows). Think of this as WarnerMedia/HBO's version of what Disney is attempting to do. For what it's worth, HBO Now has more than 5 million subscribers, which is a solid base to build off of for "HBO Plus."
Walmart-owned streaming service Vudu buys first original series: The free, ad-supported streaming wave is real and while we've covered Roku, Amazon, Pluto TV and Xumo, Vudu is another one to keep an eye on.
The Hollywood talent arms race is forcing legacy giants to pay up: Netflix swooped in and poached star producers such as Ryan Murphy, Shonda Rhimes and Kenya Barris with hundreds of millions of dollars. Warner Bros., not wanting to lose Greg Berlanti, apparently promised $400 to the star producer through 2024 to stay with the studio. There's only a handful of TV producers that have this level of weight, but it's still an eye-opening sign of how much Netflix has upended the entertainment industry.
NBCU's new WatchBack video service offers prizes in exchange for your data: I'm not optimistic about a rewards-based video service (or ad product), but as a data-mining effort — which is what this clearly is. It's probably not costing NBCU too much to do this.
Netflix is buying its first production studio: The streaming giant has bought ABQ Studios in Albuquerque, New Mexico, and plans to bring as much as $1 billion in production dollars to the state over the next 10 years. Remember: Netflix is making more and more of its stuff in-house these days.
Jeffrey Katzenberg's New TV has a name: And its Quibi, which stands for "Quick Bites." Some pretty big Hollywood filmmakers including Guillermo del Toro, Jason Blum and Sam Raimi are attached to make shows for this service, which will employ a multi-tiered subscription and advertising model similar to Hulu.
This post has been updated to include stories and links on "HBO Plus" and Quibi.
https://staging.digiday.com/?p=306738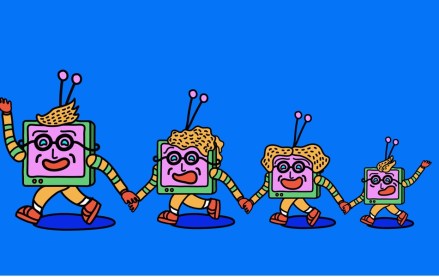 August 16, 2023 • 7 min read
This week's Future of TV Briefing looks at how the latest quarterly earnings season evinces more streaming subscriber growth struggles and a growing fondness for the bundle.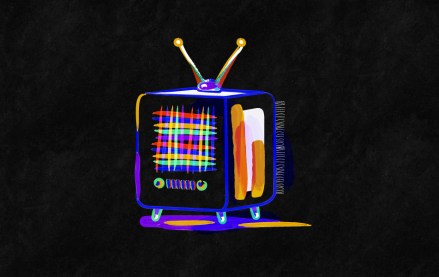 August 11, 2023 • 3 min read
It would appear that investors' enthusiasm for the CTV narrative that has served TTD, Magnite and PubMatic so well for the last 18 months is starting to plateau.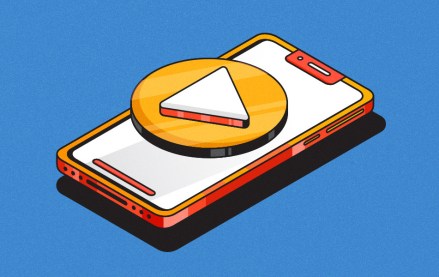 August 9, 2023 • 6 min read
This week's Future of TV Briefing looks at how platforms are pulling creators toward longer videos while brands push for shorter fare.