Video Briefing: How Netflix is reshaping TV show economics
March 20, 2019 • 7 min read
•
•
Producers hoping to continue selling TV shows to Netflix should prepare for a future where those deals only run for two or three seasons max, before Netflix pulls the plug on the program.
The key hits:
Typically, a TV show needs to go five or six seasons — or 100 episodes — to be considered a profitable success for the producer making the show.
By taking away "back-end" revenue streams in exchange for paying 30 percent on top of production costs, Netflix has already dramatically shifted TV show economics.
But very few Netflix shows have gone longer than three seasons.
This is reportedly because production costs for shows go up meaningfully after the third season, regardless of whether Netflix owns the show or licenses it from an outside studio.
And with unprecedented volume in original programming, Netflix doesn't need 100 episodes of a TV show; it's more economically feasible to have 30 episodes of several similar TV shows.
With Disney, WarnerMedia and other big media giants prepping streaming services, it's likely they mimic this aspect of Netflix's playbook.
It used to be that if a TV show made it to five or six seasons — or 100 episodes — then it was considered a success. By this point, the show had enough episodes in the can to quality for syndicated reruns. Revenue from syndication, as well as additional distribution in international markets, helped all of the show's profit participants make more money on the "back end."
Netflix has taken away this revenue stream. When the streaming video giant buys a TV show from an outside producer, the company pays a premium — often 30 percent on top of the cost of production — in exchange for having a long-term license or outright ownership of the finished program. By doing this, producers can be profitable from day one by foregoing money they could make down the road from syndication and international licensing. In a typical deal with a TV network, producers often deficit-finance at least a portion of the show and start to see true profits once a show hits syndication. When there are no guarantees on whether a certain show will be a hit, Netflix's terms can be very appealing.
"Look at the last five years. No one knows what the marketplace is going to be in five years," said a longtime TV executive who has a show on Netflix. "Netflix has essentially put a freeze on ancillary rights, which puts a freeze on how you support your show, which then throws you into their arms even more as they do more and more original productions and encourage you to sell your show to them."
But while 100 episodes has been the longtime benchmark for a successful and profitable TV show, it appears that Netflix needs only half of that output. Only a few Netflix original series have aired more than three seasons: "House of Cards," "Orange Is the New Black," "The Unbreakable Kimmy Schmidt," and "Grace and Frankie," among a few others.
According to Deadline, Netflix often ends a show after two or three seasons for two key reasons: Firstly, costs tend to go up significantly after the third season as Netflix looks to pay off what the producers would have made on the back end; and secondly, most shows aren't big enough to continue driving subscriptions (what Netflix cares about the most) and use after a few seasons. This isn't to say that Netflix doesn't want to pay the escalating production costs for later seasons; it's just that 30 to 50 episodes of a Marvel TV show are enough to satisfy the appetite of a subscriber who loves comic-book adaptations. And if by some chance that subscriber wants more comic-book adaptations, they can always try a new Netflix show such as "The Umbrella Academy," or related programming that Netflix continues to buy and license at unprecedented volumes.
Simply put, the math doesn't work for Netflix. This even applies to shows produced in-house by Netflix, which eliminates the production fee the streaming giant pays to an outside studio but would still require Netflix to pay its producers and other profit-participants for a successful program.
This matters as more producers, including publishers ranging from Condé Nast Entertainment to Vox Media, try to get more shows on to Netflix.
And as big media giants prep their own direct-to-consumer streaming services, entertainment industry insiders expect them to buy shows from outside studios. But with subscription growth the chief priority for Disney, WarnerMedia and others, it's likely that these media giants end up mimicking Netflix's playbook when it comes to series renewals.
Good or bad, Netflix has redefined what success looks like in the TV business. And video producers will continue to have to grapple with that new economic reality.
Confessional
"The most interesting thing about [Quibi] is that they have a shit-load of money." — Digital studio executive
'Hollywood accounting' in the streaming era
This story came out a few weeks ago, but its ramifications loom large in Hollywood. The stars and producers of "Bones" were awarded $179 million by an independent arbitrator over allegations of self-dealing between Fox's studio, which produced the show, and Fox's networks, which aired the show.
The specifics of the Fox arrangement won't surprise anyone familiar with "Hollywood accounting," but the ruling does open up questions on how big media companies will account for compensation as they increasingly become vertical and have their in-house studios produce shows for their own direct-to-consumer streaming platforms. Will Disney pay market rates for a show produced by its studios (which will soon include Fox) for Disney+? Netflix has already upended the notion of back-end payments to producers and stars that participate in a TV show's profits. Will Disney, WarnerMedia and other media giants with big streaming ambitions further erode that model? The economic implications of the DTC wave in entertainment are going to be huge.
Numbers don't lie
3: The average U.S. consumer subscribes to three video streaming services, according to Deloitte. The question is: at what number will they cap out?
$2 billion: Revenue that NCC Media generated in 2018 from selling ads on TV, including addressable TV campaigns.
What we've covered
Amazon is slashing royalties for video makers uploading to Prime Video:
For those uploading through Prime Video Direct, Amazon is cutting rates in the U.S. by as much as 33 percent.
A "Customer Engagement Ranking" will determine payments, but Amazon hasn't disclosed exactly how it will calculate the CER.
Read more about Amazon and video here.
Ad buyers hope digital video platforms can offset rising TV costs:
Heading into the upfronts, ad buyers are hoping to take advantage of industry fragmentation to keep costs in check.
Last year, Hulu and YouTube were able to steal some upfront ad dollars, buyers said.
Read more about upfront season here.
What we're reading
ESPN+ is getting all UFC PPV events: ESPN has a new deal with UFC through which it will stream all UFC pay-per-view events through 2025. ESPN will offer the PPVs to subscribers at a discount: $59.99 per event versus the $64.99 UFC charged directly. It's easy to see why ESPN would want more UFC content: ESPN+ had 568,000 signups when it premiered its "UFC Fight Night" in January.
Netflix won't be on Apple's subscription service: No surprises here. What's refreshing to hear, however, is the fact that Netflix CEO Reed Hastings said Netflix is a media company and not a tech company — something which other tech giants would do well to formally acknowledge.
Apple's big spending plan to challenge Netflix takes shape: The New York Times dives deep into Apple's efforts in streaming video prior to next week's highly-anticipated launch event. Keynote here: Apple has already spent more than the $1 billion it had set aside for original programming. The piece runs through some of the concerns producers have had with Apple, including intrusiveness when it comes to how Apple products are depicted in the show and squeamishness with anything remotely resembling edgy; but Apple is spending a ton of money and is expected to spend even more in 2020, so it will continue to draw big names and producers.
https://staging.digiday.com/?p=326685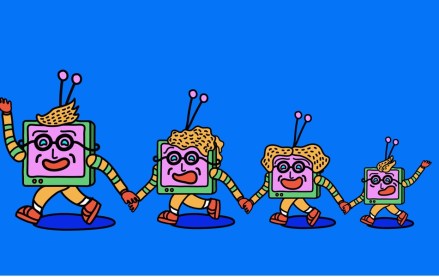 August 16, 2023 • 7 min read
This week's Future of TV Briefing looks at how the latest quarterly earnings season evinces more streaming subscriber growth struggles and a growing fondness for the bundle.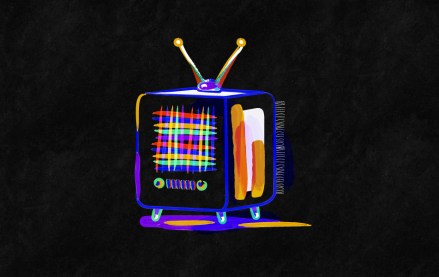 August 11, 2023 • 3 min read
It would appear that investors' enthusiasm for the CTV narrative that has served TTD, Magnite and PubMatic so well for the last 18 months is starting to plateau.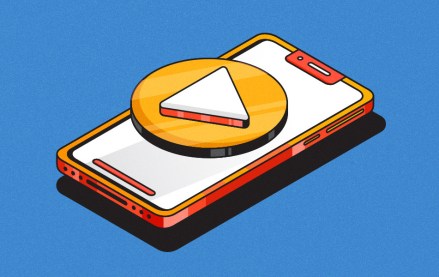 August 9, 2023 • 6 min read
This week's Future of TV Briefing looks at how platforms are pulling creators toward longer videos while brands push for shorter fare.