Video Briefing: Disney's streaming ambitions will dent an existing, lucrative revenue stream
August 15, 2018 • 6 min read
•
•
There is a healthy amount of skepticism within the industry that Disney can successfully build a substantial subscription streaming service. The reasons are obvious: it's hard to get people to download an app and even harder to get them to open their wallets; the product has to be good enough to keep churn low; and with plenty of options in the OTT universe already, it might just be too late for Disney to stake a claim.
Disney's argument: We're not trying to be Netflix. But we do have Pixar, Star Wars, Marvel, our own historic Disney library. And we're buying Fox, which brings us even more movie and TV franchises that people love — and also "Avatar." It's a compelling argument.
But here's the key question: Can Disney gain enough subscribers to offset the money it will lose out on by no longer licensing its movies and TV shows to TV networks and streaming services? An analysis by UBS last year pegged Disney's film and TV licensing business at $2.6 billion a year. (Of course, the Fox sale will bring in even more licensing revenue, most of which Disney can keep since not all of those movies and shows will fit the "family-friendly" vibe of Disney's streaming service.)
On Disney's most recent earnings call, CEO Bob Iger said Disney's not looking to compete directly with Netflix but wants to offer a compelling streaming service that sits "alongside" Netflix, Amazon and others. Disney's service will also be offered at a lower price point than Netflix, Iger said, acknowledging that even Disney's vaunted library can't compete with Netflix's volume.
Netflix's standard price is $10.99. Let's say Disney comes in with a service priced at $8. It would need more than 27 million monthly subscribers to make up for the lost licensing revenue alone. And that does not factor in the marketing and original production costs — 10 episodes of a new live-action Star Wars show will cost $100 million; most other series will cost between $25 million and $35 million per season; and there are at least nine original movies in the works with budgets ranging from $20 million to $60 million, according to The New York Times  — that Disney will inevitably put toward the streaming service.
One thing to keep in mind: with Disney buying Fox, it will also own 60 percent of Hulu, which it plans to invest more in after the deal closes, Iger said. A bundled offering that packages together Disney's family-friendly streaming service, live sports through ESPN and both live TV and HBO-level original series from Hulu could prove to be an attractive package. "If a consumer wants all three, ultimately, we see an opportunity to package them from a pricing perspective," Iger said on the earnings call.
So can Disney do it? Set aside the fact that they have to. The company has the most beloved franchises on the planet and is a marketing machine. I wouldn't rule them out, but it's going to take some time — and lost money — to get there.
This week on… PewDiePie and jokes
Last week, we reported on a couple videos that controversial YouTube star PewDiePie made that involved major advertisers like Volvo and LG. In the case of Volvo, the car company said it wasn't aware of the video because it didn't actually sponsor it. After the article published, PewDiePie made a video in which he said that the "Sponsored by Volvo" video was a joke. But who's the joke on?
PewDiePie isn't the first influencer to claim a sponsorship that isn't real. Even though he was making a joke, he contributed to a problem that advertisers have in assessing influencers. According to WPP's Buck Wise, micro-influencers have been known to create fake sponsored posts to fabricate a track record of working with advertisers. That already compounds the trust issue between advertisers and influencers that already exists thanks to fake followers and fake comments and likes. A major influencer creating a fake sponsored post — under whatever pretense — can inflame the issue even more.
There might also be an issue with FTC endorsement guidelines: PewDiePie followed all the rules that an influencer is supposed to abide by when disclosing a sponsorship. He disclosed it in the video's title, its description and within the video itself. But none of the disclosures were true. And while PewDiePie didn't use YouTube's branded content labeling system to tag the Volvo video as sponsored, he hasn't used it for his videos that were actually sponsored by advertisers, such as LG. While his fans may be able to tell the difference between his real and fake sponsored videos, others — including regulators — may not. — Tim Peterson
Confessional
"Can you name one TV network that's crushing it in digital video? So many networks have tried in this space and most failed. Maybe you can consider Turner with House of Highlights on Instagram, but even that's not tied directly back to a specific Turner network." — TV executive
Numbers don't lie
$1.5 billion: How much Hulu's parent companies are investing in the company in 2018, which lost $357 million in the second quarter, according to Variety.
53 percent: For the first time ever, a majority of Netflix's new releases coming out this month are going to be original series, according to The Los Angeles Times.
What we've covered
New streaming businesses open up new roles at big media companies:
TV networks, which historically haven't had to sell their products directly to consumers, are now creating new jobs and looking for experienced talent that can help them do that.
These new products require collaboration across multiple departments at these massive corporations.
Read more about big media companies going direct-to-consumer here.
Amazon is testing video ads in mobile search results:
The format requires ads to be less than 90 seconds and with audio.
The test requires a minimum spend of $35,000 to get started.
Read more about the latest in Amazon's video advertising here.
What we're reading
People buy fake YouTube views and The Times is on it: All jokes aside, this is a fascinating deep dive into how easy it is to buy views on YouTube — and how lucrative it can be for the fake-views peddlers.
YouTube is paying creators to test out new products: This is not something new or uncommon for YouTube to do, which in the past has paid creators to not take exclusive distribution deals with Vessel. It's one of the many reasons why YouTube remains dominant: it's already where billions of people watch videos and it has the Google checkbook to ensure it stays there.
The future of HBO, part 1 and part 2: Here's a terrific two-part piece from former Amazon exec Matthew Ball that covers the market and business challenges HBO faces and how the premium cable network can adapt and grow in a way that doesn't require it to "become Netflix."
https://staging.digiday.com/?p=299076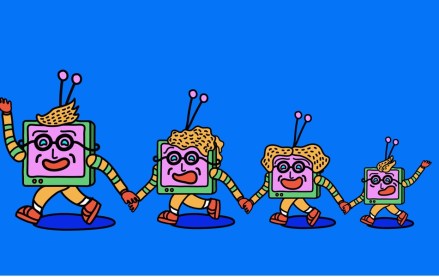 August 16, 2023 • 7 min read
This week's Future of TV Briefing looks at how the latest quarterly earnings season evinces more streaming subscriber growth struggles and a growing fondness for the bundle.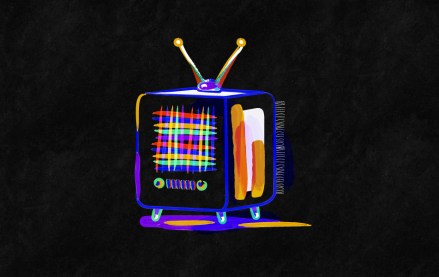 August 11, 2023 • 3 min read
It would appear that investors' enthusiasm for the CTV narrative that has served TTD, Magnite and PubMatic so well for the last 18 months is starting to plateau.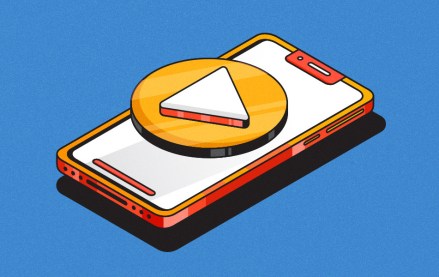 August 9, 2023 • 6 min read
This week's Future of TV Briefing looks at how platforms are pulling creators toward longer videos while brands push for shorter fare.