Video Briefing: AT&T-Viacom negotiations show the future of carriage deals
April 3, 2019 • 8 min read
•
•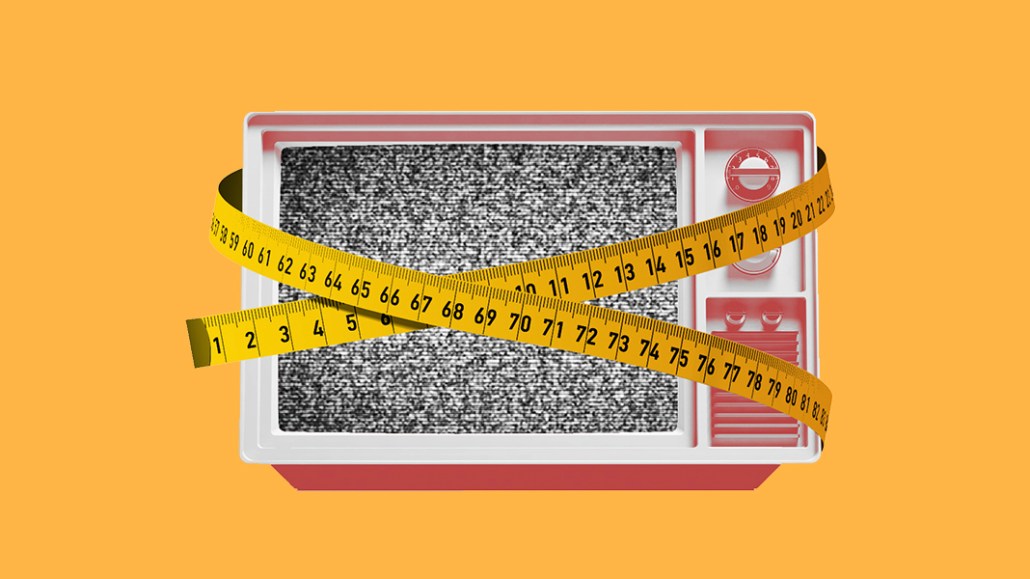 Streaming live TV services such as Hulu's live TV, YouTube TV and DirecTV Now might be able to slow down cord cutting by offering cheaper, skinnier channel packages. But as these services try to keep costs down and turn a profit, many TV network owners will have to confront a new reality: the rates they charge distributors to carry some of those channels, which used to go up like clockwork every year, are probably coming down.
The key hits:
"Virtual MVPDs" such as Hulu Live TV, YouTUbe TV and DirecTV Now have grown subscribers interested in cheaper, smaller bundles — but these services have operated at a loss.
In the past year, these services have raised prices as they look to become profitable.
But it's important for these services to keep costs (and channel packages) low in an effort to differentiate from the bloat of traditional pay-TV.
This will begin creating more pressure for cable network programmers to accept reduced rates in their carriage fees — especially if they want to get their channels on the "base" bundles.
Viacom's negotiations with AT&T are a great example: Viacom, which makes an estimated $1 billion in carriage fees from AT&T, reportedly accepted a lower rate in exchange to get some of its top channels on AT&T's base tiers.
Viacom is also getting more creative with its carriage fee negotiations, including agreeing to us advanced ad products deployed by distributors, co-productions and other elements to land these coveted deals.
The early success of services such as Hulu Live TV, YouTube TV, Sling TV and DirecTV Now — known in the industry as "virtual MVPDs" — has demonstrated that there is still a consumer interest in pay-TV. But instead of spending $100 or more per month for hundreds of channels, customers are happy to pay $30 to $50 per month for about 50 to 70 channels. In many cases, this has convinced younger pay-TV users, who might not watch as much pay-TV on a daily basis as their older counterparts, to opt for these cheaper services.
That's helped Hulu Live TV reportedly grow to 2 million subscribers and YouTube TV to 1 million subscribers; DirecTV Now, meanwhile, has 1.6 million subscribers and Dish's Sling TV has 2.4 million subscribers.
The issue is these services have operated at a loss with the distributors paying for more programming costs (in the form of carriage/affiliate fees) than what they end up charging customers every month. Some of these services have also used aggressive promotional pricing to add subscribers. That works when you want to grow at all costs, but customers are also likely to churn out once those promotions end. For instance, DirecTV Now used to have an introductory promotional plan for $10 per month. When AT&T ended heavy promo pricing, the service lost 267,000 subscribers in the fourth quarter of 2018.
And now, many of these virtual MVPDs are focused on getting to profitability, which, inevitably, means costs are going up. In the past year, both YouTube TV and Hulu Live TV have raised their prices by $5 per month to account for increased programming costs. DirecTV Now, meanwhile, has introduced two new pricing tiers for $50 per month (for 40+ channels) and $70 per month (for 50+ channels). DirecTV Now also raised price for existing tiers (that current users were grandfathered into) by $10 per month.
In raising prices, more and more, virtual MVPD channel packages are looking like traditional cable and satellite packages — and that is the last thing these services want.
If profits are as important as keeping costs (and channel packages) low — after all, most customers really only watch between one and two dozen channels, right? — then that naturally means that distributors are going to demand lower rates and fewer channels in their "base" bundles.
For some big networks — think ESPN, Fox News, TNT and other channels that are in demand for live sports, news and other valuable programming — fees will likely continue going up. But for a lot of cable networks that offer scripted and unscripted programming (which is available on a growing number of platforms, including Netflix), there will be pricing pressure. Hulu's CEO Randy Freer has hinted that the company wants to offer an even skinnier bundle than its current $45 plan.
"Cable networks are at most risk here," said Alan Wolk, co-founder of TVRev. "People want the broadcast networks because of the Super Bowl, the Oscars, local news; but cable networks without a strong brand identity are most at risk because people will wonder why they are paying for them when they never watch them."
At the same time, it's paramount for many cable networks to get at least some of their networks on to these base tiers, which will have the greatest possible reach in terms of subscribers.
This dilemma came to a head during the most recent negotiations between Viacom and AT&T. Viacom, which has 23 cable networks including MTV, Comedy Central and VH1, gets an estimated $1 billion every year in affiliate fees from AT&T, which owns DirecTV, DirecTV Now, AT&T Watch and U-Verse TV. Viacom wants to keep that revenue stream coming.
AT&T and Viacom ultimately ended up agreeing to a new carriage deal. Neither company has disclosed specifics around the deal, but reports indicated that Viacom accepted lower carriage fees that ensures its biggest networks — "select Viacom content," according to AT&T's statement — are included in DirecTV Now's new base tiers.
Viacom is also getting more creative in its distribution deals with distributors including AT&T, Comcast, Charter and Altice. Sources said new carriage partnerships include other elements such as Viacom using advanced advertising products deployed by distributors (for instance, Viacom uses AT&T-owned Xandr's products). Viacom is also pitching other elements such as co-production or its Pluto TV streaming platform as additional elements in these new distribution deals, sources said.
This is the new market reality for many cable programmers. If customers only want to pay less for fewer channels, video programmers have to find a way to stay on those skinny bundles.
Or risk churning themselves out of relevance.
Confessional
"Do we go down the same path as Facebook's news feed? Shame on us if we do. We would really look like the village idiot if we let [Amazon] take business away from us." — News executive on Amazon's Fire TV news app
This week on… Facebook
Some publishers and video programmers are still concerned about low fill rates and declining revenue from Facebook's Audience Network. Based on conversations during the Digiday Publishing Summit last week in Vail, Colorado, multiple publishers reported lower fill rates than usual on FAN in January and February. One publishing said FAN revenue had started to plummet in the second half of last year and dropped 70 percent (from its peak last year) by January. What's less clear, among attendees at least, is what caused the "soft" first quarter — which was not restricted to just FAN by the way, as publishers reported lower fill rates on their PMPs as well.
Numbers don't lie
$712.5 million: The amount spent on TV advertising during the NCAA tournament (so far), according to iSpot.tv.
What we've covered
Video publishers weigh Amazon's news app for Fire TV:
Amazon is developing a news video app that would aggregate live and on-demand video from multiple sources.
News outlets see a new distribution and revenue opportunity, but in exchange for giving up control (over the customer relationship) to another platform.
Read more about Amazon's news app here.
What we're reading
YouTube execs ignored warnings, letting toxic videos run rampant: YouTube execs including CEO Susan Wojcicki reportedly ignored warning signs of problematic content on its platform, in favor of chasing engagement. A lot of this shouldn't come as a surprise for most people in YouTube's orbit, though a YouTube spokesperson refutes the characterization and said the company is doing more to fix issues and improve the platform. "Responsibility remains our number one priority right now," according to a statement from a YouTube spokesperson. Personally, I'd argue that revenue is still YouTube's first priority. And as long as advertisers are willing to spend their ad dollars on YouTube (because YouTube ads work and oftentimes admonishing YouTube is enough to ensure the public's ire isn't directed at their brands), YouTube will only take half measures. Yes, YouTube is too big to fully moderate with human hands. But maybe that's the problem.
Five different races in streaming TV: OTT/streaming video is not just one thing. There are content companies (Disney, Netflix) focused on subscriptions; there are virtual MVPDs that want to create new bundles (YouTube, Hulu); there are hardware makers that want to be both distributors and programmers (Apple, Roku); and then there's Amazon that wants to do it all. Here is a great breakdown and chart that organizes major players by company type and business strategy.
Former Snap exec joins Quibi to lead product: The Quibi hiring spree continues with Tom Conrad, a former vp of product at Snap, becoming the short-form video app's chief product officer.
International broadcasters also look to take on Netflix: Disney and WarnerMedia might get a ton of attention here, but local players from Germany to Singapore are looking to carve a share out of the growing OTT market. RTL Group in Berlin plans to invest $400 million on VOD services across the European continent. Other programmers including ITV in the U.K., Vivendi in France and Hooq in Singapore also hope to capture subscribers. Not every service will directly compete with Netflix, but this great breakdown shows how far "The Netflix Effect" goes as programmers of all sizes try to capture some attention — and subscription dollars — from their users before it's too late.
Subscribe to the Digiday Video Briefing: A weekly email with news, quotes and stats around the modernization of video, TV and entertainment. 
https://staging.digiday.com/?p=328699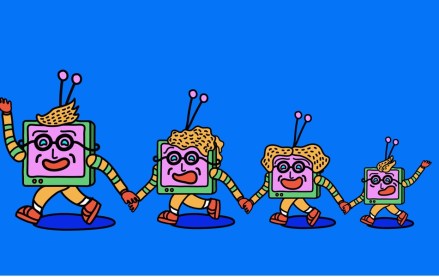 August 16, 2023 • 7 min read
This week's Future of TV Briefing looks at how the latest quarterly earnings season evinces more streaming subscriber growth struggles and a growing fondness for the bundle.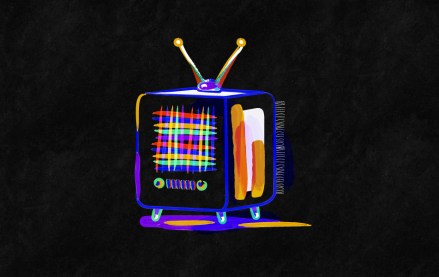 August 11, 2023 • 3 min read
It would appear that investors' enthusiasm for the CTV narrative that has served TTD, Magnite and PubMatic so well for the last 18 months is starting to plateau.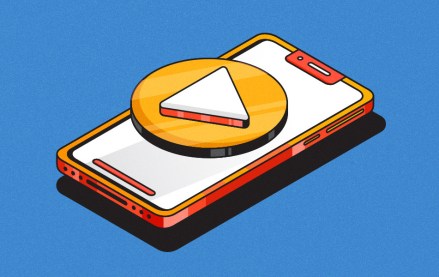 August 9, 2023 • 6 min read
This week's Future of TV Briefing looks at how platforms are pulling creators toward longer videos while brands push for shorter fare.