Vice sees success with its year-old cross-platform video ad sales push
September 2, 2019 • 4 min read
•
•
Over the last year, Vice Media began selling video ads against its content across multiple platforms by pitching itself to agencies as a place that can offer reach within brand-safe environments.
Its video ad product, called "Video Everywhere", launched last September, lets ad buyers buy instream video ads across Vice's site, YouTube, Facebook, Snapchat and Apple News and in the U.S. on Roku. In part, this is due to Vice having direct sales rights of its inventory on those platforms since last year, when Facebook allowed a select number of publishers the ability to sell their own inventory.
Previously, to place ads next to Vice content on third-party platforms, advertisers had to buy each platform separately, across individual markets.
By packaging video for advertisers across fragmented markets and platforms at scale Vice has grown its video ad revenue by 120% globally, the youth-publisher said. Across Europe, the Middle East and Africa, video ad revenue has grown 180%, albeit from a lower base given cross-platform ad products are newer in this region than in the U.S. Vice said selling in this way has brought in seven-figure revenues for Europe since the beginning of the year. Vice Media video revenue for Europe will account for 18% of its total revenue by the end of the year, while globally that's projected to be around 23%, according to the publisher. Vice wouldn't disclose specific revenue figures.
"Over the last few years we've made a conscious effort to pivot toward servicing the market based on our clients' needs and in a more client-centric way," said Luke Barnes, chief digital officer and chief revenue officer for EMEA. "It's a competitive marketplace and this helps with differentiation."
Vice's video CPMs have risen between 10% and 20%, depending on the region, said Barnes. In general, average client-brief size has reduced across the board for Vice and the wider industry, but the number of campaigns running each month is growing, he added. Another factor is that Vice's cross-platform video ad sell is traded directly with ad buyers rather than programmatically, so it commands a higher premium. It plans to keep it that way, he added.
Other digital publishers like Insider, BuzzFeed and Group Nine have taken similar products to market. Naturally, scale is needed. In July, Vice had 100 million video views across Facebook, YouTube, Instagram and Twitter, according to Tubular Labs. The analytics firm found that July was a record month for some of Vice's regional channels, like Vice España and Vice India. July accounted for over 10% of those channels' total historic views, suggesting Vice's biggest growth opportunities are in those emerging markets, per Tubular.
According to Dominique Delport, Vice Media global CRO and president of international, speaking on the Digiday Podcast in July, digital accounts for 30% of Vice's overall revenue. Digital media is just one of Vice's five core revenue lines, alongside Vice News, film and TV production arm Vice Studio, TV and cable channel Viceland and creative agency Virtue. The Wall Street Journal reported August. 29 that the company plans to merge the Vice News brands with Viceland, with more emphasis on news.  Thanks in part to organizing around these revenue streams under CEO Nancy Dubuc, Vice reportedly exceeded revenue goals for the first half of this year.
"For quality video, there's still less quality supply for the demand we have," said Alexis Faulkner, head of future adaptive specialist team at Mindshare. "We have a fractured market, we define places where to find the highest quality at scale, whoever can make that easier for us is going to be appealing. But there needs to be a balance."
For certain clients, she said, there will always be a level of brand appropriateness in placing ads in context. Advertising next to news content can be fraught for brands, there's a balance in using the right amount of targeted keywords that won't throttle scale.
For Barnes, the next step is to develop a way to cross-reference audiences across the platforms to build audience segments. Vice, along with digital publishers BuzzFeed and Group Nine and Tubular Labs formed an alliance at the beginning of the year to align measurement across platforms.
"Right now there's not necessarily an eloquent way to bridge the gap between Snapchat, Facebook, YouTube and others," said Barnes. "For some of those platforms, we're in more developed conversations to do that than others. I expect to have made strides in that with some of our partners by the end of the year. That will drive the next step in putting data more at the core of the video proposition."
https://staging.digiday.com/?p=344944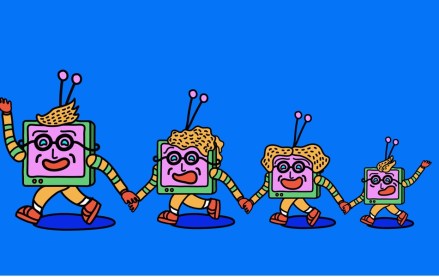 August 16, 2023 • 7 min read
This week's Future of TV Briefing looks at how the latest quarterly earnings season evinces more streaming subscriber growth struggles and a growing fondness for the bundle.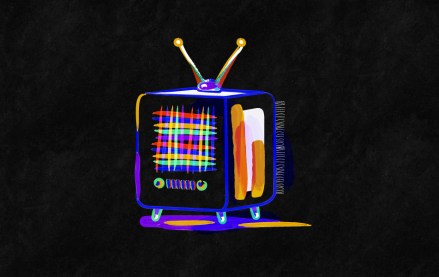 August 11, 2023 • 3 min read
It would appear that investors' enthusiasm for the CTV narrative that has served TTD, Magnite and PubMatic so well for the last 18 months is starting to plateau.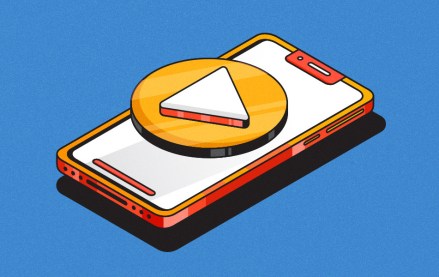 August 9, 2023 • 6 min read
This week's Future of TV Briefing looks at how platforms are pulling creators toward longer videos while brands push for shorter fare.