As upfronts approach, Hulu and YouTube are once again the NewFronts' big winners
May 6, 2019 • 4 min read
•
•
If the Digital Content NewFronts are the play-in round for the annual upfront negotiations, then once again Hulu and YouTube are the only companies receiving bids to advance to the main event and compete against TV networks for advertisers' TV and video budgets, according to agency execs.
"I don't think any of [Dentsu Aegis Network's] clients are necessarily entering into [TV upfront-style] upfronts for digital partners that are not Hulu and YouTube," said Deva Bronson, evp of digital investment at Amplifi.
While other NewFronts presenters made a strong argument for advertisers to invest outside of the upfront cycle, they have yet to make a sufficient case for why they should be in the upfront consideration set.
"This is not a time to say, 'Hey, open your wallets and make major commitments at this time frame for this digital space.' Very few can really play in that supply-demand marketplace where the demand far exceeds the supply, which is what the traditional linear upfront is all about. There are only a couple of partners that really have a leg to stand on there," said Christine Peterson, U.S. digital investment lead at Mindshare.
Hulu and YouTube are not only still standing but have improved their standing among ad buyers with their presentations this year, which may be particularly important as TV networks have shored up the digital side of their pitches.
Hulu's commitment to introduce new caps on how frequently people will see the same ad from a brand addresses "one of the biggest issues in OTT," said Noah Mallin, head of experience, content and partnerships at Wavemaker. Additionally, he said the company's new ad product aimed at binge watchers signals the streaming service's understanding of its audience and how it can make viewers more receptive to, or at least tolerant of, advertising in an age when ad-free services like Netflix and HBO are siphoning attention away from ad-supported content.
"One of the topics that is perhaps most pressing for advertisers, but was danced around in many presentations, is the shift to ad-free subscription content. Most publishers acknowledged the movement but rarely offered solutions that would truly compel consumers to stay," said Jenny Schauer, vp and group director of media at Digitas.
YouTube's move to put its original shows in front of the YouTube Premium paywall potentially gives the controversy-plagued platform more brand-safe inventory to offer to advertisers, if YouTube is able to get ad-supported viewers to tune into those shows. Whether or not the YouTube Originals shift opens up meaningfully more inventory, the platform has so much content and so many viewers that, despite its brand-safety issues, it is able to provide plenty of inventory within Google Preferred to satisfy advertisers' supply demands with a level of scarcity that urges advertisers to lock up that inventory during the upfront cycle, according to agency execs.
While other NewFronts presenters are unlikely to secure upfront commitments following this year's event, that does not mean that they won't be attracting ad dollars as a result of their presentations. "There wasn't anybody who I thought, they really shit the bed. That's a good thing," said Mallin.
Twitter may not have made the leap to Hulu's and YouTube's level, but the company maintained its favorable standing among advertisers. "It helped me to continue to believe in them," said Bronson, who noted her excitement about the potential for Twitter's Spanish-language content deal with Univision to diversify its audience. The platform's latest earnings report — in which the company grew its revenue and daily active user base — already gave it some momentum heading into NewFronts and may have been more impactful than its NewFront presentation, said Mallin. "If they're making money off the platform, that means even if I haven't yet seen the reason to be there, other advertisers do. That's a reason to talk to them if you haven't," he said.
Other NewFronts presenters, including Condé Nast, Meredith, Studio71 and Verizon Media, have agency execs interested in talking about their original programming slates as advertisers continue to seek opportunities to reach audiences through high-quality entertainment in a fragmented market.
And despite being ostensibly a video-centric event, even the audio content, such as podcasts, that seemingly every NewFronts presenter incorporated into their pitch piqued agency execs' attention. "Will that drastically change how I'm going to talk about what we're investing in [digital video]? No. But I do think it's good fodder for clients to start thinking about what deeper role can audio play in their overall mix," said Peterson.
Subscribe to the Digiday Video Briefing: A weekly email with news, quotes and stats around the modernization of video, TV and entertainment. 
https://staging.digiday.com/?p=332947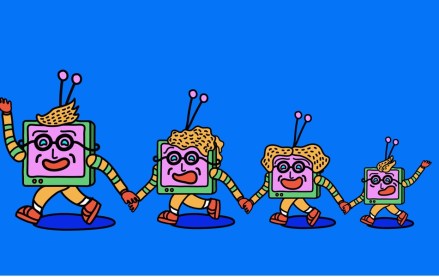 August 16, 2023 • 7 min read
This week's Future of TV Briefing looks at how the latest quarterly earnings season evinces more streaming subscriber growth struggles and a growing fondness for the bundle.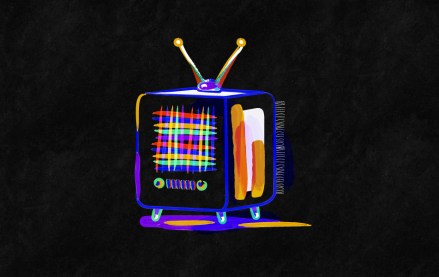 August 11, 2023 • 3 min read
It would appear that investors' enthusiasm for the CTV narrative that has served TTD, Magnite and PubMatic so well for the last 18 months is starting to plateau.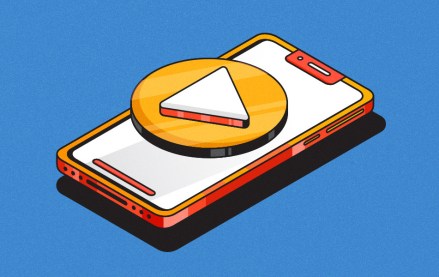 August 9, 2023 • 6 min read
This week's Future of TV Briefing looks at how platforms are pulling creators toward longer videos while brands push for shorter fare.