How UK YouTube original series 'Training Days' built a following
June 5, 2018 • 4 min read
•
•
Like other digital platforms, YouTube has been attracting more TV-like series from content creators to its platform. In the U.K., YouTube's early foray into commissioning ad-funded shows, "Training Days," has aired since the beginning of May and is making the case that longer-form football content drives views.
The unscripted series follows comedian Jack Whitehall as he meets football players and managers with the aim of taking them out of their comfort zones. The series, produced by Fulwell 73, consists of six weekly episodes of between 20 and 30 minutes, concluding with an hourlong special before the FIFA World Cup kicks off June 14. Supplementing the episodes are 14 shorter-form episodes of 2 1/2 to 10 minutes, timed around the football calendar. The whole series airs on Whitehall's YouTube page.
Since the end of January, Whitehall's page has been managed by his social media team and digital content studio Little Dot Studios. At the beginning of this year, the page had around 5,000 subscribers and has since grown to nearly 500,000, while daily views are often several hundred thousand, according to Social Blade statistics. The page had 320,000 subscribers at the beginning of May, and that number has increased since the show started airing, thanks to it featuring well-known personalities.
"The reality on YouTube is it takes a lot of time, effort, energy and content to build any scale for a channel. It doesn't just happen overnight," said Wayne Davison, managing director at Little Dot Studios.
Over the last six months, Davison's team has populated Whitehall's YouTube page with longer-form content from the comedian's back catalog twice a week, like clips from TV talk shows and sitcoms he's starred in such as "Fresh Meat" and "Bad Education." The page's audience has also grown due to cross-posting videos with other YouTube creators, like this video with "The Sidemen," which has amassed nearly 4 million views. Little Dot Studios also optimizes headlines, metatags and thumbnail images to give videos the best chance of being featured on YouTube's homepage and right-side suggested video rail, a key consideration to stand out from the mass of content.
"That's the real key to building channels," said Davison. "As soon as suggested videos are awash with your channel's content, then you are feeding the audience back into your own channel, instead of them being sent to someone else's content."
YouTube is a popular place for football content, and the upcoming tournament has fueled that fire. Longer content and regularity drives longer watch time, a metric that YouTube said in recent years will have a favorable impact on the algorithm. According to Tubular Labs, the majority of football content uploaded in the last 90 days is around five minutes long and has had 7 billion video views, while football content that's 20 minutes long has had 3.2 billion video views. However, engagement — likes shares and comments — is nearly twice as high on videos that are 20 minutes than those that are five minutes.
Maintaining the pace for longer-form content is key. "Each platform has different parameters. You tailor the content for whoever it's for," said Gabe Turner, company director at Fulwell 73, which also produced James Corden's YouTube hit "Carpool Karaoke."
"Our natural inclination [for 'Training Days'] was to go more slowly. We quickly realized that's not the right route," he said. "Creating content for YouTube needs more energy, more stunts, more scene changes. The pace of the cut is quicker; we're not spending a lot of time on one person, but many people in different locations. It's a process."
Turner said the supplementary episodes were suggested by Luke Hyams, YouTube's head of originals for Europe, the Middle East and Africa. YouTube is looking for series that are ad-funded, like "Training Days," where YouTube manages the ads, and for its subscriptions service, YouTube Premium, formerly YouTube Red. Potential scale, topicality and intended audience will affect how the shows are monetized. For instance, Broadcast Now reported in early May that the target demographic for YouTube Premium is between 18 and 34, while the ad-funded audience is broader.
Other unscripted originals YouTube has commissioned include Sundog Pictures' "If I Could Tell You Just One Thing," featuring actress Priyanka Chopra, and Antenna Pictures' stunt series "The Sidemen Show" for YouTube's subscription service. As part of its subscriptions service slate, YouTube has also commissioned sci-fi series "Origin," from Left Bank Pictures, which produced popular Netflix Original series "The Crown."
Image: "Training Days" via YouTube.
For more video coverage and analysis from Digiday, subscribe to our weekly Video Briefing email. 
https://staging.digiday.com/?p=290047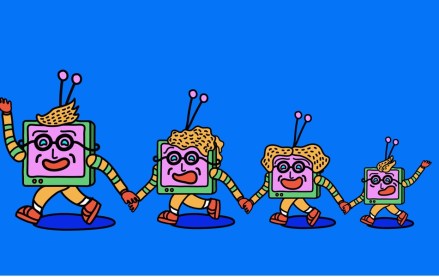 August 16, 2023 • 7 min read
This week's Future of TV Briefing looks at how the latest quarterly earnings season evinces more streaming subscriber growth struggles and a growing fondness for the bundle.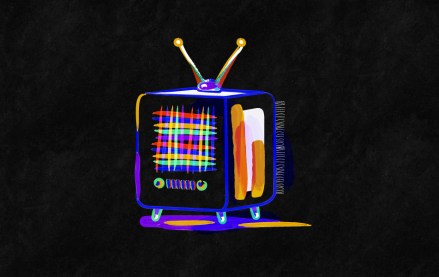 August 11, 2023 • 3 min read
It would appear that investors' enthusiasm for the CTV narrative that has served TTD, Magnite and PubMatic so well for the last 18 months is starting to plateau.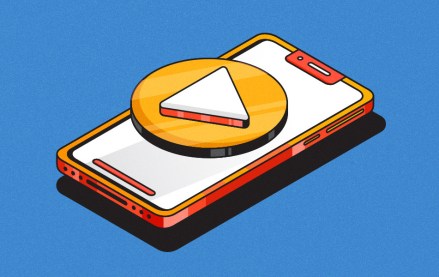 August 9, 2023 • 6 min read
This week's Future of TV Briefing looks at how platforms are pulling creators toward longer videos while brands push for shorter fare.