'TV should build a walled garden': ITV on the realities of TV addressability
February 14, 2018 • 4 min read
•
•
Commercial broadcaster ITV's pitch to advertisers is starting to sound a lot like a walled garden.
Marketers are months away from being able to run personalized ads across the broadcaster's linear channels, said Kelly Williams, ITV group commercial director. Working with ad tech firm Sorenson Media, ITV will use anonymized targeting data to deliver ads relevant to viewers' interests, demographics and lifestyles through connected TVs. It's an extension of how the broadcaster, which has around 45 percent of the TV ad market in the U.K., sells its video-on-demand inventory, the analytics of which have been kept within its own walled garden — much to the frustration of media buyers.
This lack of transparency appears similar to Facebook, but unlike the world's largest social network, TV's walled garden can work for advertisers, Williams said.
The broadcaster doesn't offer third-party verification, but it will later this year, he said. It blocks trackers and cookies on its site but is open to the prospect of a data alliance with Channel 4, Channel 5 and Sky, so brands can reach viewers beyond the confines of ITV's own channels. ITV doesn't own any ad tech, but Williams said it would need to in order to profit from addressable TV in the long term.
It all amounts to workarounds from ITV to the data-management, planning and measurement problems inherent in the biggest walled gardens. "Addressable opens up TV advertising to a larger pool of advertisers that would never have contemplated using TV ads," said Williams. "Advertisers and agencies are questioning what's going on in digital, whereas prior to last year, there was a bias amongst the industry toward those channels."
As attractive as addressable inventory may look to advertisers, it's in short supply and expensive to buy. ITV's move is one of the first pieces in a larger addressable puzzle in the U.K.
It's why "TV should build a walled garden" just as Google and Facebook have, Williams said. Assuming ITV and Channel 4 grow their own addressable offerings beyond video on demand and can then "work something out" with Sky's addressable platform AdSmart, there would be a greater need to safeguard against data leakage, he continued.
"TV is an incredibly high-end, quality environment, and we need to protect the data within that ecosystem. Otherwise, that data will leak, and you'll get people who aren't going to spend money and instead will reach our users on other sites," Williams said. "I think a walled garden is exactly what we need."
But broadcasters like ITV have arguably been building walled gardens since the launch of the first catch-up services over a decade ago. What's making broadcasters tweak that approach now are Facebook's and Google's ongoing attempts to snare TV ad budgets, while Netflix, Hulu and Amazon are poised to take more share of budgets in paid TV. Addressable audiences for ITV, et al., are seen as a riposte to those challenges, allowing them to chase performance budgets that would have otherwise gone to online media owners. The issue, however, is those broadcasters need to prove addressable ads are reliable and can scale.
A senior agency executive, who spoke to Digiday on condition of anonymity, said measurement from video on demand in the U.K. is "poor," and there is "no sense of audience quality" behind the viewing metrics from broadcasters. Meanwhile, other agencies believe advertisers won't commit more addressable ads on video-on-demand players unless change occurs. Last summer, some GroupM clients spent as much as 15 percent of their TV budget on video on demand, which was ahead of the audience share it accounted for at the time, said an executive who asked not to be named. "We'd love to talk to clients in pitches about the way TV is embracing the future and not the way it's sold in the U.K.," said this executive at the time.
It's too early to say whether ITV's bid for addressable TV budgets will unearth its next big revenue stream because the broadcaster's addressable plan is platform-agnostic, as the technology relies on the TV set. While Williams acknowledged the initial scale would rely on smart TV penetration — IHS Markit predicts connected TV penetration to reach 53 percent in the U.K. by 2019 — ITV can also serve targeted ads on free-to-air digital terrestrial via Freeview and Freeview homes, IPTV through YouView homes alongside free-to-air homes using digital satellite TV service Freesat and its catch-up platform Freetime. Williams said ITV's addressable ads will initially be served only to linear channels watched on Samsung connected TVs.
Image courtesy of ITV.
https://staging.digiday.com/?p=275821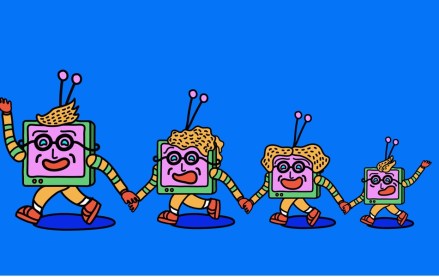 August 16, 2023 • 7 min read
This week's Future of TV Briefing looks at how the latest quarterly earnings season evinces more streaming subscriber growth struggles and a growing fondness for the bundle.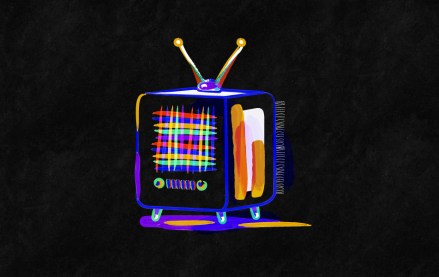 August 11, 2023 • 3 min read
It would appear that investors' enthusiasm for the CTV narrative that has served TTD, Magnite and PubMatic so well for the last 18 months is starting to plateau.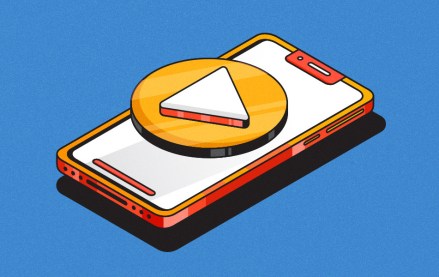 August 9, 2023 • 6 min read
This week's Future of TV Briefing looks at how platforms are pulling creators toward longer videos while brands push for shorter fare.