Turner is using AT&T's subscriber data to sell targeted TV ads with Xandr
January 8, 2019 • 4 min read
•
•
In the lead-up to and in the wake of AT&T's acquisition of Time Warner, the telecom giant's executives talked a lot about the potential of combining the AT&T's subscriber data with Turner's advertising inventory to sell more targeted ads on traditional TV. Now, AT&T is doing more than talking.
Turner and AT&T's advertising business Xandr have started using AT&T's subscriber data to sell targeted ads on Turner's linear TV networks and its digital properties. The sibling companies are also collaborating on running Turner's branded content campaigns across Xandr's addressable TV inventory.
Turner's initial work with Xandr represents the early steps that AT&T is taking to both rival the digital ad duopoly of Facebook and Google, and to create more parity between how TV and digital advertising are bought and sold. For its part, Turner has spent the past several years trying to get TV advertisers to adopt the kind of audience-based buying that's become standard online.
"I have been a little disappointed in the adoption in the audience area, and this, to me, is going to really help create and speed up the adoption because I think clients are now going to see a lot more results of what audience buying can do for their business, especially using the AT&T data, and really start driving business outcomes for them," said Donna Speciale, president of ad sales at Turner. According to Speciale, 5 percent of Turner's TV inventory is currently used for audience-based buying. The goal is to increase that share to between 20 and 30 percent.
To spur more of this audience-based buying on its linear TV networks, Turner and Xandr have taken set-top box data from the 25 million households that subscribe to AT&T's DirecTV and U-Verse pay-TV services and added it to Turner's AudienceNow audience-targeting product. That will enable advertisers to use that data to define the audience segments they want to reach on Turner's TV networks and then map out when those ads should air in order to reach that intended audience. AT&T's wireless business, AT&T Mobility, was the first advertiser to test the capability and reached 30 percent more of its defined audience segment compared to a traditional TV campaign, said Speciale.
Turner is not only using AT&T's subscriber data to aim ads on its TV networks but also across its digital properties, where it's more than AT&T's set-top box data that is now being used to target people with ads.
AT&T has 170 million subscribers in aggregate across its wireless, internet and TV services. That gives the company a lot of information that's at least on par with the information that Google and Facebook collect from their registered users and use to target those users with ads. "We do a credit check, and we validate a household address. So we have deterministic data on those 170 million connections," said Mike Welch, svp of corporate strategy and development at Xandr. In addition to that deterministic data, AT&T is able to track what people are doing across its wireless, internet and TV services, "whether it's viewing content, whether it's moving around our mobile network or whether it's surfing websites on our broadband network," Welch said.
From that data, Xandr has created 30 audience segments, such as "road warrior," "news junkie," "sports fanatic" and "financial intender," for Turner to sell to advertisers who can target those audiences when they visit Turner-owned sites like CNN or Bleacher Report. Advertisers can use these audience segments for digital campaigns bought directly from Turner's sales team or programmatically through private marketplace deals. So far, eight advertisers have run campaigns on Turner's digital properties using Xandr's audience segments.
Turner's work with Xandr extends beyond facilitating more targeted ads on Turner's TV networks and digital properties. The sibling companies are also working together to run Turner's branded content campaigns on linear TV. Turner already uses its Launchpad product to distribute the branded content it produces for advertisers across various social platforms. Now Xandr's addressable TV inventory is being added to the mix in order to expand the reach of those campaigns. Xandr's addressable TV footprint is currently limited to the 15.5 million households that subscribe to DirecTV and are equipped with a DVR, said Welch. However, that footprint will grow to 20 million households this year following Xandr's deals announced last year with Altice and Frontier to sell the two cable TV providers' addressable TV inventory.
Subscribe to the Digiday Video Briefing: A weekly email with news, quotes and stats around the modernization of video, TV and entertainment. 
https://staging.digiday.com/?p=317121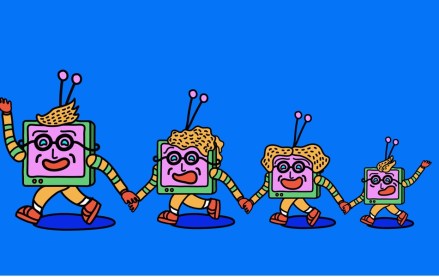 August 16, 2023 • 7 min read
This week's Future of TV Briefing looks at how the latest quarterly earnings season evinces more streaming subscriber growth struggles and a growing fondness for the bundle.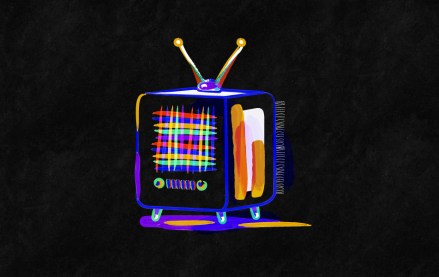 August 11, 2023 • 3 min read
It would appear that investors' enthusiasm for the CTV narrative that has served TTD, Magnite and PubMatic so well for the last 18 months is starting to plateau.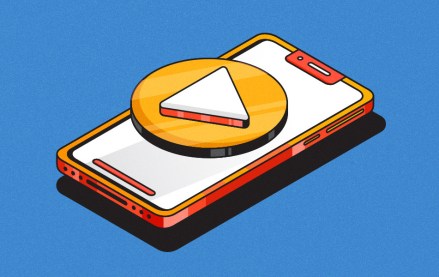 August 9, 2023 • 6 min read
This week's Future of TV Briefing looks at how platforms are pulling creators toward longer videos while brands push for shorter fare.