'It was supposed to be the antithesis of the upfronts': How Digitas founded the NewFronts
May 3, 2018 • 4 min read
•
•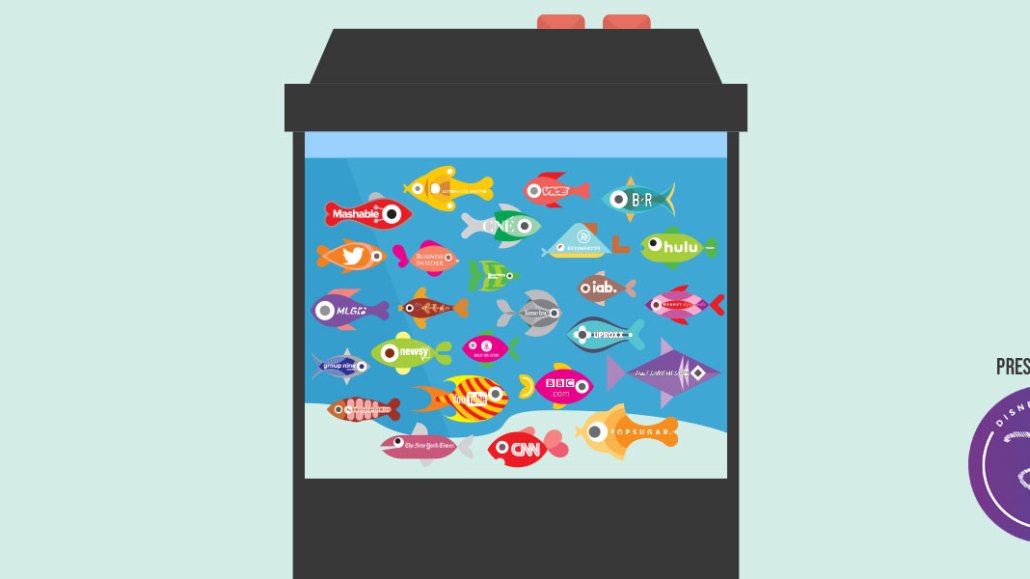 Back in 2008, in a Las Vegas taxi on the way to an small dinner during a National Association of Television Program Executives event, Digitas execs John McCarus and Jordan Bitterman came to a conclusion: Despite the bravado of shifting eyeballs, digital video was a pipsqueak compared to the giant of TV.
People around the world were creating videos and sharing them on sites like Veoh, Blip and Dailymotion. But there was no pizazz like the upfronts, and certainly no marketplace.
The two men proposed the idea of a digital-focused conference to that room of media types like Michael Eisner of Vuguru, Kara Swisher of AllThingsD and Jordan Levin of Generate (at the time). On June 5, some of those attendees would reconnect in downtown Manhattan for the first Digital Content NewFront, hosted by Digitas.
For Digitas, the NewFront had already been in motion. CEO David Kenny had approved an internal idea to create a new branded content studio called The Third Act. Mark Beeching, Digitas' global chief creative officer, and Stephanie Sarofian, svp and managing director, had been championing that type of initiative since 2006. More than a decade later, the NewFronts are still running, and while it may not be the most desired ticket in New York, the event draws thousands of creators and marketers each year.
Yet similar to the state of digital video, the NewFronts have yet to be standardized. Digitas keeps to the original theme of providing thought leadership on issues within the industry such as transparency and new technologies. But distributors now often share a lineup of shows that buyers can consider. Other media giants brag about some of their presold shows.
The NewFronts have "changed a lot from an event that was about education and partnership and evolution to deal-making. It was supposed to be the antithesis of the upfronts," Sarofian said. "But I'm thrilled that it's grown. Evolution needs to continue. I think we're at a pivot point."
Digitas' first NewFront started off with Veoh CEO Dmitry Shapiro interviewing Eisner about his experience with new media. (You can watch it on YouTube.) Eisner shared that his former company Disney would not be as successful as it is if it didn't expand to new mediums.
"There was a time that new media was video. There was a time it was DVD. The present new media, the public, is ubiquitous. It could be anybody in the world," he said during the keynote.
About 100 brand marketers, reporters and other agency executives listened to the creators Digitas had invited. Rhett and Link, hosts of the daily morning talk show "Good Mythical Morning" on YouTube, helped emcee the event.
"When you looked from the stage, you had a lot of people who were excited and a lot of people who looked like they had no idea why they were there," Bitterman said.
Soon, TV stars were building their own digital shows and came to the Digitas NewFront to pitch. The Digitas NewFront was where actress Rashida Jones sent her first tweet and English singer Jessie J performed her first U.S. show. Inspired by the trend of haul videos online in 2009, Digitas hosted a live style haul, where they gave two women a budget and sent them to SoHo to shop. They came back and dumped all their purchases on the stage to show off to the crowd.
"The early days NewFront was a conversation," said Paul Kontonis, CMO of Viacom's Whosay, who previously led brand content at Digitas. "It was, let's show that digital is the real thing. It wasn't about the brands in the room."
Later, advertisers did get more directly involved. Kraft Foods showed off its sponsorship with celebrity chef Paula Deen.
"We were mashing it up, forcing everybody to integrate, and we were able to do that because we weren't charging for tickets, and we didn't have sponsors," McCarus said. "Everybody just drank our Kool-Aid."
While distributors weren't a part of the first show either, they became key players in making the event much larger. Back in Las Vegas, during CES 2011, the NewFront founding team at Digitas convinced some of the biggest online sites, including AOL, Yahoo and Hulu, to participate by hosting their own shows.
But to have more agencies involved, Digitas decided to hand over the reins. In 2012, rumors started swirling that the Interactive Advertising Bureau was taking over the NewFronts. The IAB did start hosting the event the next year.
"We had to turn to a Switzerland-type entity if we wanted other agencies to participate," Sarofian said.
Distributors and agencies still played along. In 2014, AOL threw one of the splashiest NewFronts to date, inviting 1,700 people to the Brooklyn Navy Yard. (Yes, there was free booze on the ferry.)
The NewFronts founders questioned the future of the event, acknowledging that it's strayed from the original mission of uniting parts of the digital media industry. The NewFronts have transformed into a real-life marketplace similar to the very conference it sought to disrupt.
"I'm delighted in letting this take on its own life," Beeching said. "It's like a parent. You set this in motion. In some ways, I worry that now it's becoming too establishment, too many middlemen trying to control the market."
https://staging.digiday.com/?p=286335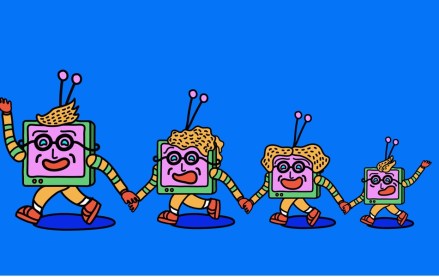 August 16, 2023 • 7 min read
This week's Future of TV Briefing looks at how the latest quarterly earnings season evinces more streaming subscriber growth struggles and a growing fondness for the bundle.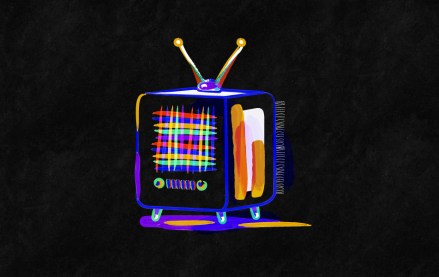 August 11, 2023 • 3 min read
It would appear that investors' enthusiasm for the CTV narrative that has served TTD, Magnite and PubMatic so well for the last 18 months is starting to plateau.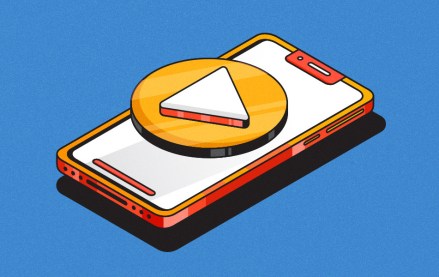 August 9, 2023 • 6 min read
This week's Future of TV Briefing looks at how platforms are pulling creators toward longer videos while brands push for shorter fare.