SoulPancake is betting on a digital-to-TV-pilot strategy to gain a competitive edge
November 13, 2018 • 4 min read
Today's TV market belongs neither to the networks and streaming services buying shows nor the production studios and other companies selling shows. The competition has heightened on both sides, leading show buyers to look for safe bets to put on their properties and show sellers to seek out any edge when pitching a program.
To stand out in a crowded market, SoulPancake, which began as a digital entertainment company founded by "The Office" star Rainn Wilson and owned by film and TV production company Participant Media, has converted an established pattern into a core component of its strategy for pitching original shows to buyers at linear TV networks and streaming services: the digital pilot. SoulPancake has posted 1,247 videos to YouTube that have garnered 503.9 million views total — now the idea is to take that sense of what will pop online and bring it into the traditional TV environment.
SoulPancake's head of television Sarah North and her team are currently making the rounds to various TV networks and streaming services to pitch them on two shows that have already premiered online. The company isn't looking to strike syndication deals or otherwise license these videos. Instead, as part of a three-project deal with digital entertainment company Tastemade to develop series for TV, SoulPancake is presenting these shows as self-produced pilots to pave the path to full series orders.
The digital pilot strategy enables SoulPancake to skip a step that often waylays shows from making it on TV: the pilot presentation, in which a TV network or streaming service asks a producer to film a short teaser trailer for a show before deciding whether to order a full pilot or buy the series, which can often put makers in a precarious position.
Another advantage of the digital pilot strategy is how it enables SoulPancake to protect its intellectual property, an important concern at a time when Netflix and other buyers are increasingly seeking to own shows outright or retain longer exclusivity windows. "Historically when we have converted [a digital series] to linear, we have been able to retain the underlying rights to characters and formats," said SoulPancake CEO Shabnam Mogharabi.
For each of the three unscripted shows that SoulPancake is developing with Tastemade, the company has a different type of TV and streaming buyer in mind, based on the show's budget and the level of investment a buyer would likely be willing to make. Dating show "Board of Dating" is intended for entry-level cable-TV buyers. "Move Today," which combines elements of home and travel programming, is aimed at more premium cable-TV buyers and streaming services. A third show, "Wild Therapy," is not yet being pitched, but the relationship-adventure hybrid will be presented to broadcast networks and top streaming services.
From Comedy Central's "Broad City" to HBO's "Insecure," there are enough examples of video series attaining enough popularity online to be adapted into shows for traditional TV. Around 2013 SoulPancake began to see the same potential with its series, such as "Kid President," which originated as a YouTube channel in 2012 and was adapted into an interview series for Discovery Family (née Hub Network) a year later, and "My Last Days," a documentary series that similarly started on YouTube and premiered its second season on The CW in May 2018.
SoulPancake follows three rules when developing a show to pilot online first and then develop for traditional TV, according to Mogharabi. First, know what the linear version of the show should be before creating the digital version. Second, produce the digital pilot for the platform it will be distributed on, not the linear environment for which it will be adapted. Third, collect the data from the digital pilot to assemble the best package to pitch to TV buyers.
SoulPancake and Tastemade opted to post the digital pilots for "Board of Dating" and "Move Today" to SoulPancake's YouTube channel and two of Tastemade's Facebook accounts to play to where each company had the largest audience.  The six episodes of "Board of Dating" averaged 60,000 views per episode on YouTube, compared to 236,000 views per episode on Facebook. The single episode of "Move Today" posted to both platforms has received 38,000 views on YouTube and 127,000 views on Facebook.
With viewership stats from YouTube and audience analytics from Facebook in hand, the company is trying to capitalize on TV buyers' desire for programming that they can be confident will deliver an audience at a time when viewers' attentions continue to fade from linear TV and fragment seemingly everywhere online.
However, there is a limit to the digital-to-TV pilot strategy. SoulPancake will not distribute "Wild Therapy" online before it begins pitching it to TV and streaming buyers as early as December. The company decided not to do a digital pilot because the linear version of the show, which will star an unnamed celebrity, will be relatively expensive to produce and therefore any digital version would not accurately represent the scale and scope of the project to prospective buyers, Mogharabi said.
https://staging.digiday.com/?p=311799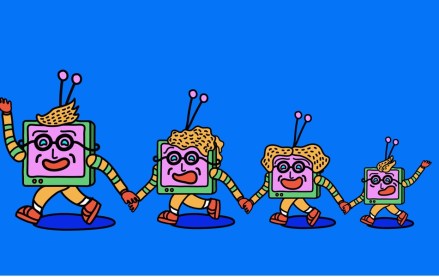 August 16, 2023 • 7 min read
This week's Future of TV Briefing looks at how the latest quarterly earnings season evinces more streaming subscriber growth struggles and a growing fondness for the bundle.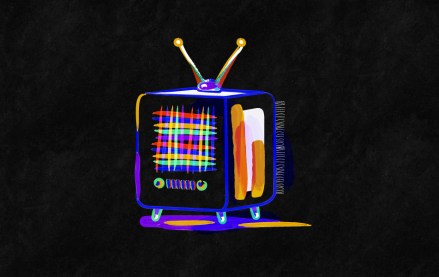 August 11, 2023 • 3 min read
It would appear that investors' enthusiasm for the CTV narrative that has served TTD, Magnite and PubMatic so well for the last 18 months is starting to plateau.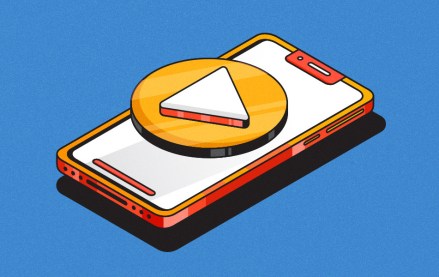 August 9, 2023 • 6 min read
This week's Future of TV Briefing looks at how platforms are pulling creators toward longer videos while brands push for shorter fare.