Video Briefing: The 'post-cable' bundle will look a lot like… the cable bundle
April 24, 2019 • 7 min read
•
•
There was hope within the TV industry that skinny bundles from "virtual MVPDs" such as YouTube TV, Hulu and DirecTV Now would help fight cord-cutting. And to some extent, these services have done that — but at what is proving to be a steep cost. Now, these services are raising prices and looking for other bundling and distribution options in pursuit of profitability and sustainability. What that ultimately proves, yet again, is a very simple fact: No matter how you slice, dice or bundle it, live TV is expensive.
The key hits:
Hulu, YouTube TV and DirecTV Now have recently raised prices.
These services are focused on profitability and sustainability, which means less of a willingness to pay higher carriage rates than the monthly subscription fees they charge customers.
The reality is live TV is expensive and while discounts have always been a way to grab new customers, discounts don't last — while content costs typically go up.
That doesn't mean virtual MVPDs are foregoing subscriber growth, they are looking at new options: Hulu, for instance, wants to give customers greater flexibility in adding and dropping its live TV service — as long as they remain subscribers to its on-demand service.
Bundling is also another option: YouTube TV is now being offered to Verizon customers and other similar bundles are likely on the way.
Ultimately, though, the future of virtual MVPDs will come down to whether customers want to pay for live TV — which, again, is costly.
Philo, a live TV streaming service aimed at people who want live TV but don't want to pay for expensive sports, news and broadcast channels, is getting rid of its $16 monthly option, which gave subscribers access to 45 channels from programmers such as AMC Networks, A+E Networks, Discovery and Viacom. New subscribers will now have to pay for Philo's $20 option, which offers access to 58 channels per month. (Philo has not publicly revealed how many overall subscribers its streaming service has. The service's investors include those aforementioned cable programmers.)
Philo's move comes at a time when all of the big "virtual MVPDs" have been raising prices, seeking profitability and sustainability over fast subscriber growth with heavy discounts. In the past year, both YouTube TV and Hulu's live TV service have raised prices by $5 per month. DirecTV Now is now focusing on two new, core pricing tiers at $50 per month and $70 per month, and has raised prices for existing tiers (which users will be grandfathered into) by $10 per month.
In a public note, Philo CEO Andrew McCollum acknowledged how other virtual MVPDs have been raising prices: "We didn't want to [raise prices like competitors]. Still, when we looked at all of the costs of operating Philo — which increase over time — consolidating into a single $20 package was the best way for us to maintain the same offering we have today without raising prices for everyone, or having to cut back in places we strive to excel."
The reality is that TV programming — whether it's live sports, news, broadcast or even premium scripted TV shows — is costly. TV networks pay for those costs by selling ads and receiving carriage fees from distributors, who in turn pay for those costs by charging customers. Distributors have always used discounts (like getting HBO for free for a few months) to entice customers into subscribing, but those would not last forever. (And remember, carriage fees typically go up over the term of the deal, though there is recent evidence of some programmers accepting lower rates.)
Streaming services, now focused on profitability over fast subscriber growth, are slowly acknowledging and accepting that reality. Even a company like Google, which can afford to eat the costs of paying more in carriage fees than the monthly price of YouTube TV, is raising prices and beefing up its channel lineup.
"There is never a magic bullet or a free lunch; it's why the cable business model was genius," said a longtime TV and digital exec. "The economics of the vMPVD business will have to get rationalized."
That doesn't mean some of these streaming services are foregoing user growth — they are just looking at different strategies than discounted, unprofitable products.
For instance, Hulu CMO Kelly Campbell has told me in the past that the company is comfortable with users switching in and out of the live TV service — as long as they continue to subscribe to one of Hulu's on-demand tiers. By offering more choices and greater flexibility, Hulu gets to keep a paying subscriber in its ecosystem, which is more valuable in the long term. In a recent interview with Business Insider, Hulu CEO Randy Freer confirmed Hulu's value as a hybrid service that mixes live TV with on-demand subscription and/or ad-supported video. There could be a future in which a Hulu subscriber could sign up for live TV for just one night to catch the Oscars or a sporting event.
Another option is — you guessed it — the bundle. This week, YouTube announced a deal with Verizon through which the carrier will resell YouTube TV to its wireless customers. Hulu itself has a popular student bundle with Spotify. This partnership was recently expanded so that new Spotify Premium subscribers can sign up for (ad-supported) Hulu for free. Netflix, meanwhile, is available for free to certain T-Mobile wireless customers. It's not hard to see more virtual MVPDs pairing their services with wireless and broadband internet packages.
"There's value in saying you get the vMPVD service, plus Amazon or [WarnerMedia's streaming service] for 20% less than what they would cost individually," said Alan Wolk, co-founder of TVRev.
Of course, discounts always and inevitably go away. The key challenge is whether their services are valuable enough at full price to customers who have enjoyed them at discounts. The reality, most likely, is that there will be some customers willing to pay the full price, and there will be others who balk at the higher monthly fees.
Because live TV is expensive — and not everyone will want to pay for it. That's the true reality that the TV industry hasn't fully confronted yet.
Confessional
"It was messy. Whoever sold [Univision] on the idea that it was a good idea to invest in [Gizmodo Media Group] didn't think about who these people actually were. Is there a culture fit? It felt like those decisions never took place." — Former Fusion exec
Numbers don't lie
34%: The percentage of households that won't have a traditional pay-TV subscription by the end of 2019, according to Convergence Research Group.
$100 million: The amount digital studio Collab has paid out to creators in its YouTube network, the company said.
What we've covered
NBCU's cross-measurement framework CFlight shows promise:
NBCU is working with agencies and measurement companies to improve its open-source measurement framework, CFlight, which aims to measure ads on shows running on TV and digital on an equal basis.
While CFlight remains a work in progress, the TV ad industry has rallied around it.
Read more about NBCU and CFlight here.
Confessions of a Facebook Watch creator:
A creator with more than 500,000 fans on Facebook said that monetization has been weaker and less stable on Facebook Watch in 2019.
"There are so many changes on a month-to-month basis; it's really a hard environment to thrive in," the creator said.
Read more about Facebook and creators here.
What we're reading
Disney+ will be less than 20% the size of Netflix: Disney+ will have about 7,500 episodes of current and past TV shows and about 500 movies in its first year, the company has said. This will be about 16% of Netflix's U.S. TV catalog and 12.5% of the streaming giant's movie library, according to new research from Ampere Analysis. Disney leadership in the past has said that they are not looking to compete with Netflix by volume — and at the rate Netflix spends on its catalog, that's the right call for Disney+.
WarnerMedia quits OpenAP alliance: OpenAP is an industry initiative designed to open up audience-based buying across TV networks owned by different programmers. Turner was a launch co-founder of the group, which includes Viacom, Fox Networks and NBCU. But with Turner dissolved and WarnerMedia investing in its own advanced ad business through Xandr, it's not surprising the company left OpenAP. (Xandr also wants to sell inventory across other network groups.) The other group members are staying for now.
Netflix is testing random playback: The streaming giant is testing a new feature that would play a random episode of a TV show. Now you can continue binge-watching "Friends" without having to watch it in a linear narrative fashion.
https://staging.digiday.com/?p=331442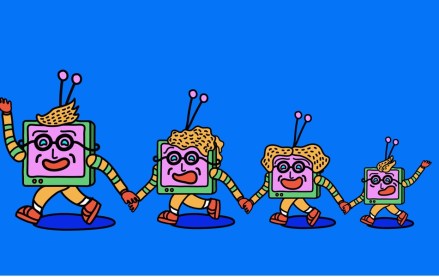 August 16, 2023 • 7 min read
•
•
This week's Future of TV Briefing looks at how the latest quarterly earnings season evinces more streaming subscriber growth struggles and a growing fondness for the bundle.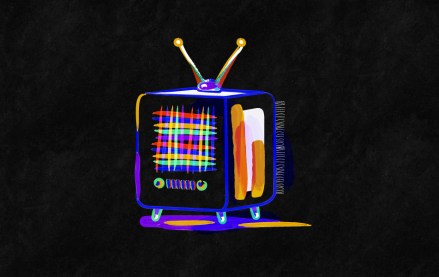 August 11, 2023 • 3 min read
•
•
It would appear that investors' enthusiasm for the CTV narrative that has served TTD, Magnite and PubMatic so well for the last 18 months is starting to plateau.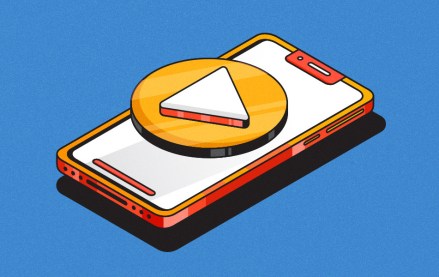 August 9, 2023 • 6 min read
•
•
This week's Future of TV Briefing looks at how platforms are pulling creators toward longer videos while brands push for shorter fare.