Complex's food vertical gets 85 percent of its revenue outside of ads
November 27, 2018 • 7 min read
•
•
In June, heading into the sixth season of "Hot Ones," Complex Networks and its food vertical First We Feast released two new hot sauces featured in the hit interview series. One of the sauces, called "The Last Dab Reduxx," is the hottest sauce on the show and reserved for guests who can make it to the final chicken wing. Cooked up by renowned hot sauce specialist Ed Currie, "The Last Dab Reduxx" is made with Pepper X, the hottest pepper in the world.
Complex and First We Feast made 1,000 bottles of the sauce available for sale in June — and promptly sold out in less than an hour. Soon after, bottles started showing up on eBay at marked up prices, said Chris Schonberger, gm of First We Feast and co-creator of "Hot Ones."
"This is not a normal hot sauce release," said Schonberger. "This is like a sneaker drop."
While Schonberger doesn't condone the resale market for hot sauces, he said the popularity of "The Last Dab Reduxx" and other hot sauces featured on "Hot Ones" points to how the show has grown beyond its roots as a hit YouTube series. The hit show, which has now aired 138 episodes and has more than 931 million views across platforms, has also become a hit business that includes non-advertising revenue streams such as commerce and content licensing and syndication. It's a model that other publishers hopeful of creating hit content franchises aim to emulate.
"It's helped us create a new model at First We Feast, where it's not just about ads and sponsorships, but having a core piece of [intellectual property] that we can use to create a bunch of real revenue streams," Schonberger said.
From selling hot sauces to selling content
Currently, First We Feast has three hot sauces available for purchase through a partnership with Heatonist: "The Last Dab Reduxx," "Los Calientes" and "The Classic." Between these three sauces and others that have been rotated in and out of sale, Complex Networks is on track to do more than $7 million in hot sauce sales in 2018, according to Rich Antoniello, CEO of Complex Networks. This does not include revenue from sales of other show merchandise such as host Sean Evans-inspired "Spice Lord" t-shirts.
Multiple Complex Networks executives said it was difficult to break out how much revenue "Hot Ones" makes by itself — often the show is a centerpiece of bigger First We Feast deals with advertisers and distributors. About 15 percent of First We Feast's revenue comes from advertising, with the rest coming from content licensing, syndication and commerce, said Antoniello. Three years ago, advertising accounted for all of First We Feast's revenues, the exec said. (While "Hot Ones" is the flagship show on First We Feast, other programming on the vertical includes "The Burger Show," "Curry Shop" and "Feast Mansion.")
"Hot Ones" nicely reveals First We Feast's strategy, as it was born and bred on YouTube and now in different iterations across different platforms. Full episodes still air on YouTube and Facebook, where it's monetized by sponsorships and ad breaks. The company also creates a shorter, more customized version for Snapchat Discover, where it's also monetized through sponsorships and ad breaks. Complex can make some money from ad products on YouTube, Facebook and other platforms, but after the platform takes its cut — usually 45-50 percent — the dollar amount doesn't add up to much.
But a true hit piece of IP can find other, more lucrative means of revenue — including licensing, syndication and creating new formats.
On TV, Complex Networks has licensed the show to the Fuse and MSG cable networks. On Fuse, Complex Networks programs a shorter version of the show as part of two weekly, half-hour programming blocks. On MSG, Complex Networks is airing full episodes of "Hot Ones" and other shows such as "Sneaker Shopping" and "Complex Closets" — often as late-night programs after Rangers or Knicks games. In both instances, Complex Networks receives licensing revenue and has "opportunities to share in ad revenue" generated by the broadcasts, according to Myles O'Connell, svp of global content distribution for Complex Networks.
Earlier this summer, Complex Networks also signed a multi-show content and distribution deal with IFlix, a streaming service for emerging international markets, which includes creating localized versions of "Hot Ones" — with local hosts and celebrity guests — in countries such as the Philippines and Malaysia.
"Hot Ones" is one of our franchises that can open doors," said O'Connell. "This is in part because it's a longer-format show — which naturally hits the 22 minutes [that TV networks look for] — and we have a depth of library that has few parallels online. But it's also a recognized franchise now. We were on NBC before the Super Bowl. We were featured on [Stephen] Colbert's 'Late Show.'"
A diversified business
Through the success of "Hot Ones" and other popular digital franchises such as "Sneaker Shopping," Complex has built up a business where advertising only accounts for half of its business today, said Antoniello. In 2019, the company aims to have a revenue portfolio in which advertising, licensing and syndication and events each account for roughly a third of the business.
Other publishers ranging from BuzzFeed to Refinery29 are placing a greater emphasis on building entertainment franchises that have multiple revenue streams. The show remains at the center of the business, but successful programming has the ability to travel — as proven by Complex and "Hot Ones."
That said, advertising remains a growing component of the "Hot Ones" business. Recent sponsors have included Rockstar Games, which sponsored a "moment of redemption" segment during a live taping at ComplexCon for its hit video game "Red Dead Redemption 2." The show's long-term success has also brought in advertisers outside of food and entertainment such as Old Spice and LG Electronics.
"The excitement around the show has grown as we have created more episodes and featured a greater variety of talent on the show," said Complex Networks CRO Edgar Hernandez. "And as we have expanded distribution to more platforms, brands have followed."
New extensions — including events
Next up for "Hot Ones": More expansion — across TV, show formats and even live events.
O'Connell declined to go into specifics but said Complex Networks is in conversation with a TV network on a new format for "Hot Ones." More recently, the company aired a spin-off format called "Truth or Dab," which featured Kevin Hart and Tiffany Haddish and centered on a game-show format where both celebrities were asked questions by host Sean Evans. While this particular episode was sponsored by Universal Pictures, which was promoting its movie "Night School," Complex and First We Feast plan to do more versions of "Truth or Dab."
"We will continue to have the core interview show, but we want to grow the brand into different derivatives and products," said Schonberger.
"We've had opportunities come across our desk that we haven't done. We're trying to remain selective and be sensitive in building this out the right way," added O'Connell.
While the original "Truth or Dab" was sponsored by Universal, the concept itself came out of First We Feast's editorial group. And Complex still owns the rights to the "Truth or Dab" format and IP, which means it can license and syndicate those episodes to paying distributors down the road. It's a way to get advertisers and other interested parties to help fund content, but still maintain control over how the content gets maximized over the long term, said Antoniello.
This includes live events. At the most recent ComplexCon in November, in addition to a sponsored live taping of a "Hot Ones" episode, Complex also gave visitors the chance to try out all the hot sauces at the "First We Feast Lagoon," an outdoor food area with 43 different food stands and two food trucks.
"We're going to continue to experiment and widen the net," said Schonberger. "The IP has so many entry points: It's an interview show, it's got celebrities, it's wings, it's spicy foods, and all of these have different ways to generate new ideas outside of the core concept."
An earlier version of this story incorrectly stated that MSG airs "The Burger Show" as part of its programming deal with Complex Networks. "The Burger Show" is not included in that line-up, which does include "Hot Ones," "Sneaker Shopping" and "Complex Closets," among others. We regret the error.
Subscribe to the Digiday Video Briefing: A weekly email with news, quotes and stats around the modernization of video, TV and entertainment. 
https://staging.digiday.com/?p=313230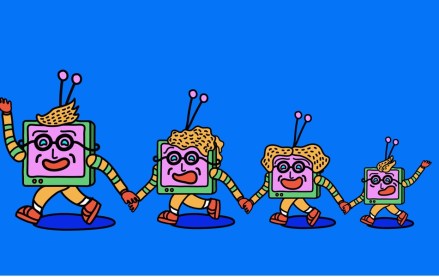 August 16, 2023 • 7 min read
This week's Future of TV Briefing looks at how the latest quarterly earnings season evinces more streaming subscriber growth struggles and a growing fondness for the bundle.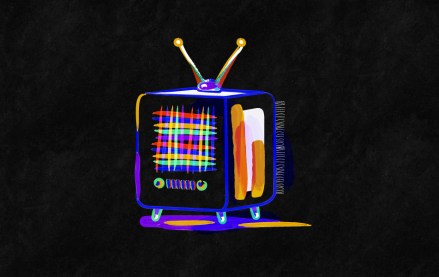 August 11, 2023 • 3 min read
It would appear that investors' enthusiasm for the CTV narrative that has served TTD, Magnite and PubMatic so well for the last 18 months is starting to plateau.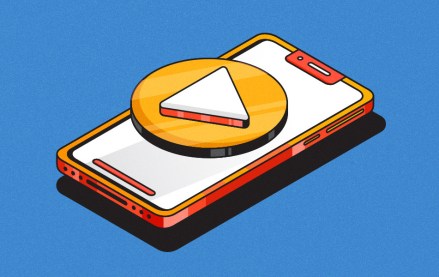 August 9, 2023 • 6 min read
This week's Future of TV Briefing looks at how platforms are pulling creators toward longer videos while brands push for shorter fare.