Report from VidCon: YouTube super fans grouse about ad load
July 16, 2019 • 5 min read
•
•
VidCon, the annual Comic-Con-esque event for the online video crowd, attracts people willing to travel across the country to Anaheim, California, to see digital video stars like Joey Graceffa and Eva Gutowski. That level of commitment makes its attendees more keenly aware of changes on platforms like YouTube, and this year YouTube's most fervent fans have noticed an influx of interruptive ads on the platform this year, according to interviews with more than a dozen teens and twentysomethings who attended VidCon last week.
After testing running two mid-roll ads back-to-back within videos on its desktop site last year, YouTube has expanded these TV-like ad pods to the point that multiple YouTube fans attending the digital video industry's version of Comic-Con, VidCon, last week complained about how many ads they are now seeing in the middle of videos and called out the newer back-to-back ads as particularly annoying. Given that VidCon attendees are among the most active YouTube viewers, they were largely tolerant of YouTube's increased mid-roll ad load and acknowledged that the corresponding ad revenue subsidizes creators' videos and YouTube's largely free platform. "It's just taking a longer time to get back to the video," said Amanda, a 14-year-old VidCon attendee.
However, YouTube's increased mid-roll ad load and the platform's apparent lack of guardrails governing how many mid-roll ads a video can include carries the risk of YouTube and individual creators overloading videos with interstitial ads to the point that they alienate more casual audiences, who may be less accepting of an interruptive ad experience that too closely resembles traditional TV.
YouTube's adoption of ad pods appears to be an attempt by the platform to enable creators to make more money from each of their videos while reducing the number of interruptions for viewers. Instead of inserting four mid-roll ads at four separate times in a video, YouTube can halve the interruptions by grouping these ads into two two-ad pods. Additionally, when a viewer is served two ads during a break and if they watch both ads instead of skipping to return to a video, they receive 40% fewer ad interruptions during their viewing session, according to a YouTube spokesperson. Creators do not have control over whether their mid-roll ads appear individually or as an ad pod and believe that YouTube's ad insertion system decides to insert a pod-based on how many mid-roll ads a video is configured to include, according to creators.
Nonetheless, the more interruptions that viewers are forced to sit through and the longer those interruptions are, the less receptive that even YouTube's most ardent viewers are likely to be to those ads. "If I'm getting ready or something, I'll just do that while the ads are playing," said Hannah, a 20-year-old VidCon attendee.
The increased prevalence of YouTube's mid-roll ads correspond with a heightened adoption of the ad placement among creators, who are posting fewer but longer videos to curry favor with YouTube's recommendation algorithm. "A lot of the longer content comes from conversations with YouTube of what works with their algorithm," said Mari Takahashi, a creator with 292,000 subscribers on YouTube.
While YouTube's algorithm has prioritized watch time since 2012, creators had originally considered watch time at the channel level. But as creators have noticed YouTube pushing videos from a wider variety of channels in people's feeds, they are now concentrating on increasing watch time at the individual video level. That coincides with an ability to increase the amount of revenue each video may generate. So long as a video is at least 10 minutes long, it can carry mid-roll ads. Once a video is eligible to carry one mid-roll ad, creators can configure the video to carry multiple mid-roll ads with no clear limits on how many mid-roll ads a video may carry. "Our goal is to ensure ads are useful and relevant to users. The amount of ads that a user sees will vary based on a number of factors including ad preferences and the dynamics of auction and advertiser demand," said a YouTube spokesperson in a statement.
"Sometimes I'm like, this video's nine minutes and 30 seconds long, let me just extend this clip just to put in the [mid-roll] ads," said Denzel Dion, a creator with 1.3 million subscribers on YouTube. He said that the mid-roll ads generate more revenue per ad than a pre-roll ad, which further helps to explain why mid-roll ads may feel more prevalent on YouTube.
The creators interviewed for this article are largely being responsible with the number of mid-roll ads their videos include. If Dion has a 15-minute video that he thinks people will watch to completion, he will include mid-roll ads at the five-, 10- and 15-minute marks. "I never try to go over three [mid-roll ads]," he said. Jaime Batres, a creator who has a YouTube channel with his mom that has 1.3 million subscribers, said at most he has added four mid-roll ads to a 25-minute video, inserting them in six-minute increments.
Many creators are aware that inserting too many ads in their videos can turn off viewers and, by extension, YouTube's recommendation algorithm. "It's a thin line you have to walk. I'm not going to make a 10- or even a 20-minute video and upload 10 ads. That's asking people to click away," said Joslyn Davis, a former host and producer for YouTube network Clevver who recently co-founded YouTube network Shared Media with fellow Clevver alum Lily Marston.
However, YouTube's lack of restrictions over how many mid-roll ads a video may include can be abused by YouTube channels. Other than the corresponding channel being part of YouTube's ad revenue-sharing program, the 10-minute length requirement appears to be the only limitation that YouTube has instituted for mid-roll ads, according to creators. "I've seen YouTubers put 15 ads in a 10-minute video," said Dion.
https://staging.digiday.com/?p=340929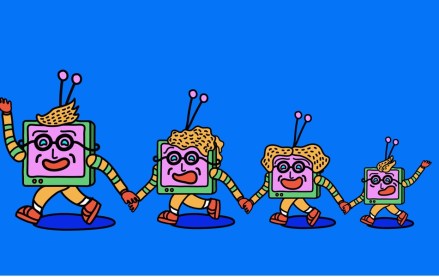 August 16, 2023 • 7 min read
This week's Future of TV Briefing looks at how the latest quarterly earnings season evinces more streaming subscriber growth struggles and a growing fondness for the bundle.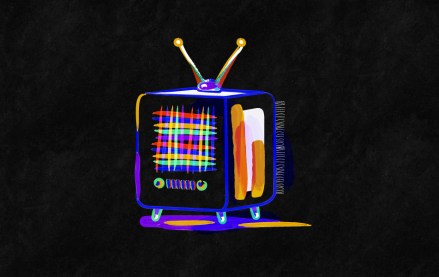 August 11, 2023 • 3 min read
It would appear that investors' enthusiasm for the CTV narrative that has served TTD, Magnite and PubMatic so well for the last 18 months is starting to plateau.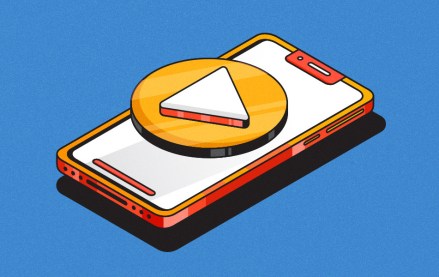 August 9, 2023 • 6 min read
This week's Future of TV Briefing looks at how platforms are pulling creators toward longer videos while brands push for shorter fare.