Publishers angle for more sales rights to their connected TV inventory
October 3, 2019 • 6 min read
•
•
This article is part of the Digiday Video Briefing, which features must-reads, confessionals and key market stats. To receive the Digiday Video Briefing, please subscribe.
Publishers' preferred connected TV advertising model is to split their ad inventory, not their ad revenue, with the connected TV platforms and free, ad-supported streaming TV services they rely on for distribution. However such arrangements can feature their own complications as publishers, connected TV platforms and free ad-streaming TV services look to capture a larger share of the ad dollars shifting to streaming.
Inventory splits would appear to be straightforward arrangements. A publisher agrees to let a CTV platform or FAST service sell a certain percentage of its ad inventory — typically 30% in the case of Amazon and Roku — the publisher sells the remaining share, and the two sides keep 100% of the revenue from the respective ads they sold. However, in practice, these arrangements are not so straightforward.
Sometimes there can be a hierarchy in which the CTV platform or FAST service has the right to sell an impression before it's made available to the publisher to sell, and sometimes publishers deduce that a platform or service is not filling its share of the inventory and try to negotiate for rights to revert that unfilled inventory back to the publisher, according to industry executives.
The haggling over how publishers' streaming ad inventory is divvied up evinces where the balance of power stands and how it is shifting as the connected TV ad market develops. Connected TV has grown to account for 50% of video ad impressions served in the second quarter of 2019, up from 31% in Q2 2018, according to ad tech firm Extreme Reach, which operates its own video ad server. As more ads are being served on connected TVs, publishers, CTV platforms and FAST services have been building up their sales teams and backend infrastructure to equip themselves to sell a larger share of the available impressions.
When publishers are initially building up their streaming ad businesses, they typically agree to let the CTV platforms and FAST services sell their ad inventory in exchange for a cut of the resulting revenue. This revenue-sharing arrangement enables publishers to quickly generate ad revenue while they build out their sales teams, technology and advertiser relationships to eventually handle the sales themselves.
The technology side of handling streaming ad sales can be particularly taxing "because each platform has its own proprietary ad-serving environment," said one media exec. By comparison, the revenue-sharing arrangement can be relatively plug-and-play. "You can turn it on and leave it on. The downside is you lose transparency into what's happening," said a second media exec.
When a CTV platform or a FAST service sells a publisher's inventory, they share the revenue but not much else. For example, publishers do not receive information regarding how many impressions a platform or service was able to fill of the publisher's available inventory. That lack of transparency has been a factor pushing publishers to angle for deals in which they split their ad inventory with CTV platforms and FAST services instead of sharing their revenue.
The conditions of how a publisher's streaming inventory is split varies, usually in accordance with the prominence of the publisher within the TV-and-video market. TV networks and major streaming services are usually able to negotiate for the most control over their inventory because they recognize that CTV platforms and FAST services need to their programming to convince people to buy their devices or tune into their services.
Hulu does not allow connected TV platforms such as Roku sell its own inventory, Hulu svp and head of advertising sales Peter Naylor told Digiday in an interview earlier this year. Similarly, some TV networks retain full sales rights for their connected TV apps and 24/7 streaming channels, while others are able to negotiate down the percentage of inventory allotted to CTV platforms and FAST services to mirror the roughly 12.5% allotted to pay-TV providers for their linear channels in order to honor a clause in their pay-TV carriage contracts, according to multiple TV network execs.
In cases where TV networks do split their inventory with a CTV platform or FAST service, the networks are often able to ensure they have the first opportunity to sell impressions as they become available. "We want to control our inventory. In our deals, we always maintain the ability for first right of sale," said one TV network exec.
Mid-sized and smaller media companies do not always receive such a primary sales position. "Depending on the partner, they have first right of sale, so we don't get full visibility into total volume," said the first media exec.
That lack of visibility is considered by publishers to be a power play by the CTV platforms and FAST services. If a publisher is able to see how successful or not a platform or service is at filling the publisher's ad inventory, the publisher could use that insight to solicit the right to sell a larger percentage of its inventory. Some publishers are trying to access that information without a CTV platform's or FAST service's involvement. "There's some degree of reverse-engineering and different types of testing you can do, but it's hard," said the second media exec.
It can also be hard to apply the knowledge of how successful (or not) a CTV platform or FAST service is able to fill a publisher's inventory. Some publishers have begun to try to renegotiate their deals with the platforms and services to include options for backfilling, according to an industry executive familiar with the matter. In these cases, the publishers have proven their ability to fill their share of their inventory and have been able to infer that a platform or service is not filling as much of the inventory allotted to them.
But asking a CTV platform or FAST service to relinquish their share of a publisher's ad inventory is not so simple. Even if the platform or service is effectively letting that inventory go to waste, they still have the opportunity to make money from it if they were to fill it, so publishers are being forced to figure out how to make the inventory exchange worthwhile for both sides.
One option would be to reverse the traditional revenue-sharing model by having the publisher sell this backfilled inventory and sharing a percentage of the revenue with the CTV platform or FAST service, which would introduce a new model for the streaming ad market. "I've never seen a deal like that," said the industry exec.
https://staging.digiday.com/?p=348052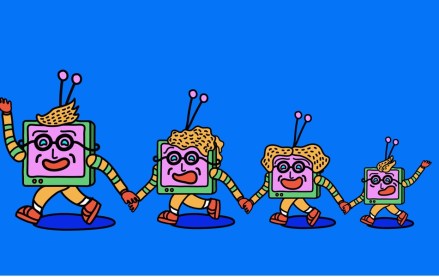 August 16, 2023 • 7 min read
This week's Future of TV Briefing looks at how the latest quarterly earnings season evinces more streaming subscriber growth struggles and a growing fondness for the bundle.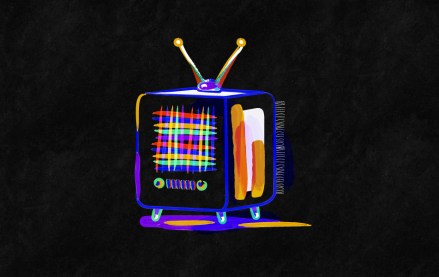 August 11, 2023 • 3 min read
It would appear that investors' enthusiasm for the CTV narrative that has served TTD, Magnite and PubMatic so well for the last 18 months is starting to plateau.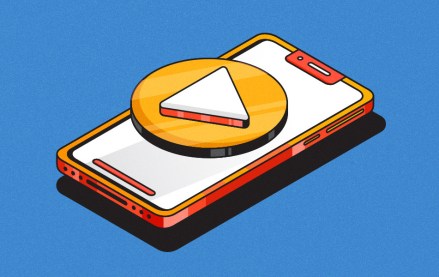 August 9, 2023 • 6 min read
This week's Future of TV Briefing looks at how platforms are pulling creators toward longer videos while brands push for shorter fare.