Chris Giliberti would like everyone to know that Gimlet Media is first and foremost a podcast company. Nevertheless, Gimlet Pictures — the company's TV and film division that Giliberti runs — will premiere its first show on ABC later this month featuring "Scrubs" star Zach Braff. And Giliberti will be in Los Angeles this week on the set of Gimlet's second series, "Homecoming," which stars Julia Roberts, is directed by "Mr. Robot" creator Sam Esmail and has been sold to Amazon. Further, Gimlet is also working on its first feature film with Annapurna Pictures, Oscar-nominated director Richard Linklater and Robert Downey Jr.
Despite all that, Gimlet remains a podcast company. More to the point, were it not for Gimlet's podcasts, it would likely not have been able to make such a star-studded splash into Hollywood.
"There aren't many examples of TV and film producers with a direct line themselves to a large number of people," said Giliberti.
Gimlet Media is not the first audio-centric media company to have a go at Hollywood. "This American Life" host and podcasting's proverbial godfather Ira Glass sold Showtime on adapting the public radio show into a TV miniseries more than a decade ago. But with podcasting's growing popularity, TV networks, streaming services and film studios have taken a renewed interest in adapting audio programming into film and TV productions. Beyond Gimlet, examples of podcasts being turned into TV shows include Bravo adapting the Los Angeles Times' "Dirty John" and HBO converting "Pod Save America" into a series of specials.
"What podcasts and particularly Gimlet podcasts do is all the elements of incredible narrative. Now, they're just adding sight, sound and motion," said Grant Gittlin, chief growth officer at advisory firm MediaLink.
The podcasts provide Gimlet with established intellectual property to make TV networks and streaming services more willing to bet on its productions. They also offer a built-in audience to market those shows and films. Gimlet is positioned to increase its value as a production-plus-marketing partner for its TV and film programming through its recent hire of former Netflix and Hulu marketing executive Jenny Wall as chief marketing officer.
"Getting a film or TV series picked up these days is very difficult in a congested and competitive market. What Gimlet offers is proven IP, and they already have an audience," said Eunice Shin, managing director of consulting firm Manatt Digital.
TV beginnings
In the winter of 2016, John Davis, who has produced films such as "Joy" and "I, Robot," reached out to Gimlet after listening to its inaugural podcast, "StartUp," to see if the company would be interested in adapting it as a TV show.
"One thing that was clear early on was that we would be an IP company, and there was value in these rights and we would look to own them. Over time, the opportunity clarified itself through inbound inquiries around rights," said Giliberti, who had joined Gimlet in July 2015 as its chief of staff and was its first hire on the business side.
Gimlet agreed to look into adapting "StartUp" into a TV series. With Davis as the lead producer, Giliberti saw an opportunity for the company to learn the ropes of developing and selling a show. By the summer of 2016, Davis had signed "Scrubs" star Braff as the show's protagonist and "Scrubs" producer Matt Tarses as its showrunner and started pitching the series to TV networks. In the winter of 2016-17, ABC committed to funding the production of a pilot episode. Before the network's upfront presentation in spring 2017, it got the green light for a full series.
"We definitely observed the value of a great piece of talent and showrunner in the sales process. [The show] 'Alex Inc.' was able to punch through a competitive broadcast cycle because Matt Tarses is a known entity, and Zach Brach is a meaningful piece of talent," said Giliberti.
Gimlet applied that insight to developing its second show, "Homecoming." But this time, the stakes were higher. Whereas the company served as the secondary producer on "Alex Inc.," it took the lead on "Homecoming." Giliberti called the show the "first true Gimlet production" because the two-person team of himself and Gimlet producer Eli Horowitz were responsible for putting the entire production together.
Star quality
Gimlet had already worked with big-name talent for the podcast version of the scripted series, which featured the voices of actors Catherine Keener and Oscar Isaac and premiered in November 2017. For the TV adaptation, the company sought out an even bigger name: Roberts, who had never previously starred in a TV series. Fortunately for Gimlet, the company is represented by the same Hollywood talent agency as Roberts, CAA, and was able to submit its material to the Oscar winner.
"It hammered home the value of having a creative prototype in the process. She was able to listen to the episodes," Giliberti said. It also helped that Gimlet had signed Esmail, who was coming off an Emmy nomination and a Golden Globes win for "Mr. Robot," to direct the series.
Having sold "Homecoming" to Amazon, Giliberti and Horowitz have remained actively involved the series' production, with Giliberti leaving the company's New York headquarters every other week to be on the show's set in LA. Gimlet has followed up its TV deals by signing a pact last year with Annapurna Pictures — which has been behind critically acclaimed films like "Her" and "Phantom Thread" — to adapt an episode of Gimlet's "Reply All" podcast into a feature film. And to formalize its foray into Hollywood, the company formed Gimlet Pictures earlier this year to give a name to its film and TV division.
"The next evolution you'll see from us is where we look to stretch into co-studio status," said Giliberti. That means not only producing a series but having a hand in its financing and distribution. Giliberti plans to add to Gimlet Pictures' two-person team and capitalize on the momentum from its initial deals to seek opportunities to adapt more of its podcasts, both to grow Gimlet Media's fledgling film and TV business and its core podcasting business. The company has now taken in over $28 million in venture capital, including a Series B round last fall that netted a total of $20 million.
"It's always been part of the plan that these shows could be an on-ramp to the Gimlet audio network," said Giliberti.
https://staging.digiday.com/?p=279123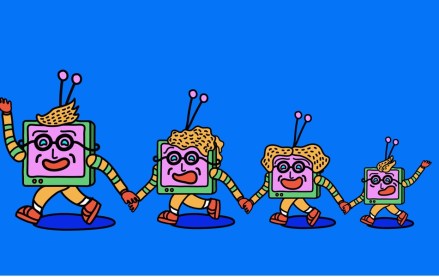 August 16, 2023 • 7 min read
This week's Future of TV Briefing looks at how the latest quarterly earnings season evinces more streaming subscriber growth struggles and a growing fondness for the bundle.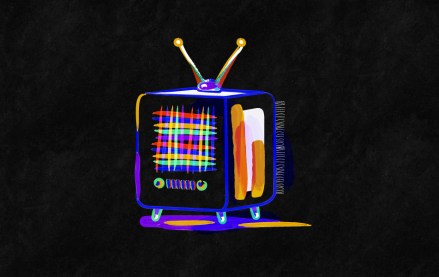 August 11, 2023 • 3 min read
It would appear that investors' enthusiasm for the CTV narrative that has served TTD, Magnite and PubMatic so well for the last 18 months is starting to plateau.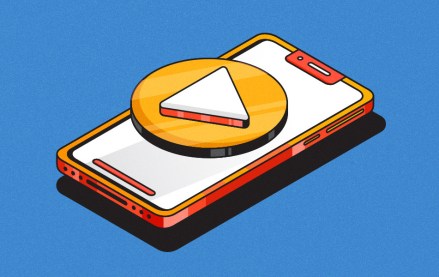 August 9, 2023 • 6 min read
This week's Future of TV Briefing looks at how platforms are pulling creators toward longer videos while brands push for shorter fare.