'People connect with people': How Complex, Bleacher Report and others use talent to build franchises
September 10, 2018 • 5 min read
•
•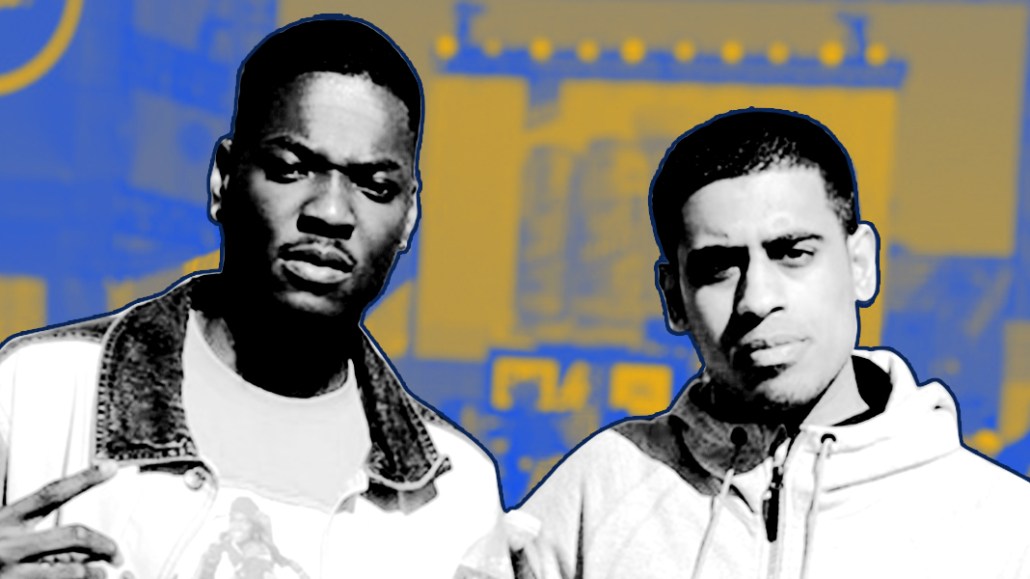 Digital publishers and video programmers are keen on franchise building. Instead of just producing a show, media companies including Bleacher Report, Complex Media and Rooster Teeth want to build properties with original content across different formats and multiple forms of revenue.
At the center of many of these digital franchises is the talent.
Take Bleacher Report, which recently premiered an NFL-centric video show hosted by former pro QB Chris Simms and Adam Lefkoe and is looking at more talent-driven shows to help build franchises tied to major league sports. It's building a whole business around Omar Raja, the 23-year-old founder of the popular Instagram account House of Highlights.
"From an audience engagement standpoint, people connect with people," said Joe Yanarella, svp of content for Bleacher Report. "In the social era, having people who can be advocates and the faces of franchises and brands helps break down walls and makes the connection more personal."
Talent has been the key to successful franchises that Complex Networks and Rooster Teeth have built. With properties such as Complex's "Hot Ones" and "Sneaker Shopping" and Rooster Teeth's "Achievement Hunter," these companies have not only captured a huge audience online but expanded these franchises into other areas including merchandising and live events.
The role of talent can vary
There is no one definition of talent as the role depends on the publisher and the franchise.
At Bleacher Report, Simms and Lefkoe are on-air personalities, while brothers Craig and Adam Malamut are the showrunners and head writers of "Game of Zones" and other animated series, and Raja is both a personality and content chief for House of Highlights.
At Complex Networks, the focus is on homegrown talent. "Hot Ones" host Sean Evans was a freelance reporter for Complex's magazine before joining the company full-time and co-creating the interview series. "Sneaker Shopping" host Joe La Puma started as an intern at Complex and now also serves as its svp of content strategy. In both instances, Complex and the hosts worked together to build the shows into what they are today, said Complex Networks CEO Rich Antoniello.
At Rooster Teeth, its talent — some of whom are also founders of the company — are involved in everything from starring in original movies and shows to hosting podcasts and live events.
For instance, Rooster Teeth's video gaming brand, "Achievement Hunter," which centers on a cast of personalities that include Rooster Teeth co-founder Geoff Ramsey. The full cast is about a dozen personalities who host and participate in gaming sessions and other videos produced for "Achievement Hunter" on a daily basis. These cast members also often star in productions made for Rooster Teeth's subscription service and other platforms, including "Hardcore Tabletop," which centers on Monopoly competitions.
"We are just mirroring the old studio model of the 1920s when production houses would sign up talent to multi-picture deals," Ramsey said. "The investment was in the talent and then the studio would find projects that made the most sense for them."
But talent alone is not going to turn a show into a successful franchise, said Antoniello. A ton of other factors go into the success of any show.
"There's no magic formula or model," Antoniello said. "We've had shows that have started on one platform and were wrong for that platform and moved someplace else. We've had shows that were brilliant, but the talent wasn't the right fit. And sometimes we've had a show where the talent and the platform were right, but the show itself was too wide or too narrow to work."
Revenue comes from content licensing, merchandising and events
Talent can help build media franchises, which can spawn other revenue streams.
With "Hot Ones," Complex makes money from advertising, content licensing and commerce. Complex Networks gets paid a licensing fee from cable network Fuse and international streaming service Iflix, for which Complex will create localized versions of "Hot Ones" and other shows in countries like Indonesia, Malaysia and the Philippines. (On Snapchat, which airs a vertical version of "Hot Ones," Complex splits ad revenue with the platform.)
Complex even sells its own hot sauce that's featured in the show. It's on track to make about $5 million in gross sales from sauce in 2018, Antoniello said. (Other merchandise, including T-shirts and other apparel referencing Evans' nickname as "The Spice Lord" have also come online recently.)
"Just to be really frank, we didn't go into this thinking let's develop a hot-sauce business — and not all [franchises] are apt to go in this sort of direction because every franchise is different," Antoniello said. "But we know we have an amazing, loyal audience to the 'Hot Ones' brand, so it made sense for us to go figure out how we could give them more of what the brand represents."
Over the past decade, Rooster Teeth's "Achievement Hunter" has built up a passionate fan base that's willing to watch new shows and buy merchandise and attend live events.
Ramsey has his own clothing collection — "I'm in my 40s now, as much as I love my Rooster Teeth family, I don't want to wear video game t-shirts in my 40s," he said — which has sold more than 26,000 T-shirts since 2016. Achieve, a "high-concept lifestyle brand," has sold more than 5,000 hoodies and T-shirts this year. A Ramsey-centric pop-up shop that opened in Los Angeles in June had 1,000 shoppers and sold out of its inventory in two hours, the company said. Another pop-up shop open during Rooster Teeth's mega RTX convention drew 10,000 shoppers.
Overall, merchandising accounts for 20 percent of Rooster Teeth's total revenues — and a key part of that has been the relationship the company and its personalities have built up over the years.
But even with a passionate fan base, it's still important to deliver on their expectations, Ramsey said.
"We have a leg-up at the onset because of this wonderful community that's super receptive to trying new things," Ramsey said. "But it better be good. They're not going to watch something that's not good."
Subscribe to the Digiday Video Briefing: A weekly email with news, quotes and stats around the modernization of video, TV and entertainment. 
https://staging.digiday.com/?p=302235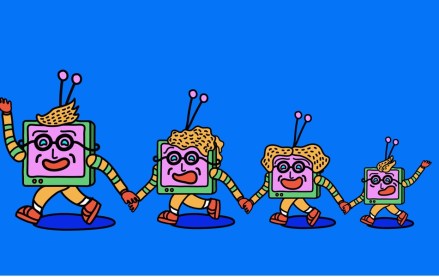 August 16, 2023 • 7 min read
This week's Future of TV Briefing looks at how the latest quarterly earnings season evinces more streaming subscriber growth struggles and a growing fondness for the bundle.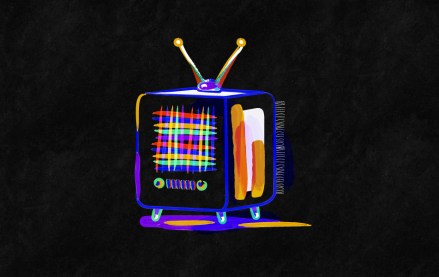 August 11, 2023 • 3 min read
It would appear that investors' enthusiasm for the CTV narrative that has served TTD, Magnite and PubMatic so well for the last 18 months is starting to plateau.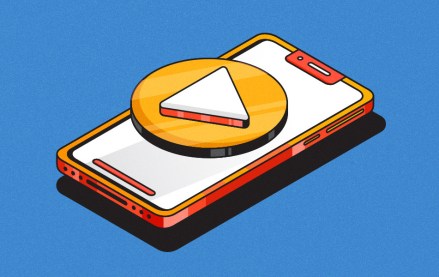 August 9, 2023 • 6 min read
This week's Future of TV Briefing looks at how platforms are pulling creators toward longer videos while brands push for shorter fare.