Why media companies are shifting their attention from Facebook to YouTube
March 14, 2018 • 5 min read
•
•
When House of Highlights decided to expand beyond its popular Instagram account, the Bleacher Report-owned sports and culture publication didn't even consider Facebook.
First, Facebook isn't a top destination for House of Highlights' main audience of 12- to 24-year-olds, said Doug Bernstein, gm of House of Highlights. Second, the platform wasn't just looking for scale for scale's sake. "We want to be deeper with our community," he said.
So House of Highlights turned to YouTube, joining a growing number of publishers and even famous athletes that see the Google-owned video service as the preferred platform to reach their core audience and reap some revenue in return.
A year ago, NBA star Kevin Durant was looking to reconnect with fans after switching teams. Durant and Rich Kleiman, his manager and co-founder of Thirty Five Media, sidestepped the other big platforms and met with YouTube's top brass, including CEO Susan Wojcicki, chief business officer Robert Kyncl and chief product officer Neal Mohan. Kleiman already knew how big an audience YouTube had, but he came away from the meeting understanding how big YouTube stars had become and seeing that other athletes had not taken advantage of the platform.
"We just felt like, 'Well, we spend all our time on YouTube consuming sports content, but none of it is original content or first-person content or docu-style content that we would normally create for another platform," Kleiman said.
Durant's YouTube channel launched in April 2017 — Kleiman likened it to Derek Jeter's Player's Tribune or LeBron James' Uninterrupted — and after a strong reception from fans, Durant and Kleiman are trying to bring other athletes onto the platform. In January, Thirty Five Media announced a deal with YouTube to create YouTube channels for athletes, including NFL star Richard Sherman and NBA star Karl-Anthony Towns.
Safe harbor for publishers
While Facebook Watch hasn't taken off as a revenue source for publishers and the social network has deprioritized publisher content, YouTube offers something of a safe harbor for publishers that want to get into the video business. For example, publishers can direct-sell into their video on YouTube, said Kai Hsing, svp of marketing and operations at Bustle, which recently rekindled its interest in YouTube. YouTube was the most lucrative platform for publishers after Facebook, according to a Digital Content Next report.
Publishers also recognize that people are going to YouTube specifically to watch videos. That's a reason parenting publication Fatherly recently resurrected its YouTube channel. In January, Fatherly hired Adam Banicki, a former video producer at Vice, as its first vp of video. In February, it began uploading videos to its YouTube channel for the first time since June 2017.
"We all had the sense that the gross tonnage of views on Facebook was hitting a certain peak, and also, as a platform, Facebook didn't have the same degree of intentional viewership that a platform like YouTube did," said Fatherly CEO Mike Rothman.
Intentional viewing
Producing serialized shows for YouTube also gives publishers a way to try out programs that TV networks or streaming services may want to develop into long-form programming. Both Comedy Central's "Broad City" and HBO's "Insecure" originated as YouTube channels. Publishers that are new to YouTube are looking hopefully to this opportunity.
"Because we're dealing with more intentional viewers, [YouTube] serves as a better test bed than Facebook for launching teasers for longer-form programming, where the monetization strategy can be taking a pilot concept that's worked over a couple episodes on YouTube and then pitch to OTT or some other off-platform partner that can help us monetize through production financing and some kind of revenue split beyond that," said Rothman.
House of Highlights' YouTube channel has only been up for a little more than a month, but the publisher is already exploring original, scripted shows as an alternative to the highlight reels it has primarily been uploading.
"YouTube is a place that favors long-form viewing," Bernstein said. "It's also more appointment viewing. On Facebook or other platforms, you scroll by, and it's the surprise element."
Thirty Five Media has also been producing shows for Durant's YouTube channel, including "Parking Lot Chronicles" starring Durant's teammate JaVale McGee and a comedy series featuring actor Michael Rapaport. And Kleiman has been meeting with YouTube about producing episodic shows for YouTube Red, the platform's subscription service.
"Instead of always having to sell a project, we can put something out on our YouTube channel and start to build a fan base and almost upstream it to YouTube Red or anywhere else on YouTube if the show takes off, or it could get picked up by major networks," said Kleiman.
But for all the value that media companies are seeing in YouTube, they have to be wary of overinvesting in it, as with any one platform, or expecting the money to come overnight.
Refinery29 began putting a bigger focus on YouTube a year and a half ago, and in the second half of 2017, the publisher began focusing more on series to cultivate regular viewership. But Amy Emmerich, chief content officer at Refinery29, expressed caution about the platform.
"You cannot grow YouTube overnight unless you're buying [ads to promote a channel]," she said, "but even then, YouTube would say that's not a good long-term plan."
For more on the future of TV and video, subscribe to Digiday's weekly Video Briefing email. 
https://staging.digiday.com/?p=279481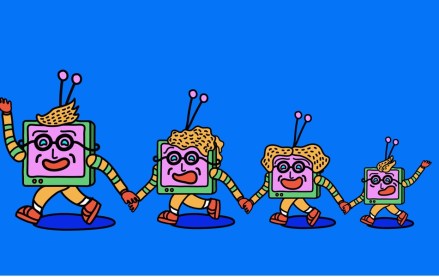 August 16, 2023 • 7 min read
This week's Future of TV Briefing looks at how the latest quarterly earnings season evinces more streaming subscriber growth struggles and a growing fondness for the bundle.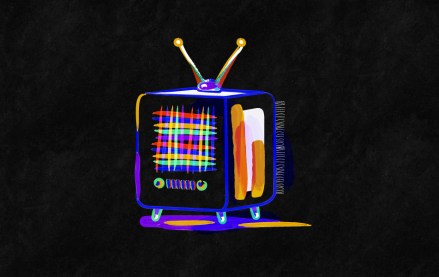 August 11, 2023 • 3 min read
It would appear that investors' enthusiasm for the CTV narrative that has served TTD, Magnite and PubMatic so well for the last 18 months is starting to plateau.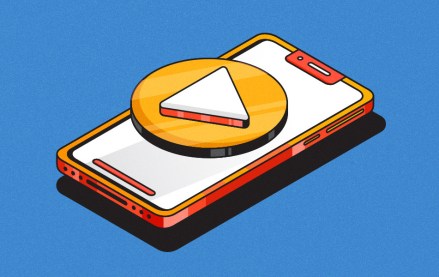 August 9, 2023 • 6 min read
This week's Future of TV Briefing looks at how platforms are pulling creators toward longer videos while brands push for shorter fare.