'The market lacks uniformity': In the UK, targeted TV ads have their challenges
May 1, 2019 • 5 min read
•
•
Demand for broadcaster video-on-demand is on the rise in the U.K.
Ad spend is forecasted to grow 26.3% to £493 million ($643 million) in 2019, according to the latest Advertising Association/WARC Expenditure Report. But despite broadcaster VOD being one of the fastest-growing mediums in the U.K., there are some major hurdles the ad market must address in how TV is bought, sold, targeted and viewed, if VOD is to be treated as a genuine challenger for the big money spent on national broadcast spots. Here are five challenges that need to be solved.
Broadcasters are acting like walled gardens, creating inconsistency in the market
When ITV shunned Sky to sell its own targeted ads earlier this, the broadcaster splintered an already fragmented market further as much as it tried to prioritize its own commercial interests. It's a potentially winning strategy, but it also creates another walled garden alongside Sky's Adsmart addressable ads and Channel's All4 VOD ads in that no vendor can access all available inventory.
As inevitable as this battle for video budget is, it's hard for legacy broadcasters to rival the video platforms without a single buying point for advertisers to run campaigns across multiple platforms with frequency caps. While ITV's upcoming addressable TV network around its ITV Hub VOD service platform could eventually be bolstered by other broadcasters coming on board, the challenge will be competing with Sky's well-established data sets.
"The market is crying out for uniformity," said Simon Bevan, chief investment officer at Havas Group Media. "The programmatic space is complex as a result of the opportunities that are driven through the different ad tech vendors. Hopefully, TV broadcasters can come to some form of uniformity to give simplicity to the way they sell their ads."
Cost remains a big issue 
Sky owns the most addressable inventory in the U.K. thanks to having set-top boxes capable of showing targeted ads during linear broadcasts in 9.7 million households in the U.K. That number will rise to nearly 14 million later this summer when Virgin Media starts to sell its own ads through the same ad server. Between both services, advertisers could target around 40% of households in the U.K with addressable ads. The reason more advertisers won't, however, currently comes down to price. Adsmart's CPMs hover between £50 ($65) and £150 ($196) depending on the granularity of the audience, according to two ad buyers interviewed for this article. That's expensive for advertisers who only view targeted TV ads as a bolt-on to existing media plans, for additional reach.
Part of the issue for Sky is not every advertiser can justify the extra cost of the rich data and analytics it offers. For others, like retailer Argos, it makes sense to spend more on Sky's addressable CPMs. That's because the retailer can combine weekly sales data with Sky's viewing data to work out which products to promote, when to run ads, and how often to show them before using those insights to understand how those investments contribute to revenues and increasing margins.
The market needs time to readjust
It's no surprise that VOD services are gathering momentum as the ad tech infrastructure around TV slowly coalesces. GroupM's Finecast, for example, is in the process of switching from managing all the budget it spends on addressable TV from Videology's ad server to the ad tech owned by Freewheel. The switch is expected to be completed later this year. Elsewhere, agencies like Havas Media Group and Essence are also placing programmatic traders alongside TV buyers in order to get to grips with a disparate set of technologies ranging from automated TV ad buying to connected TVs. As it stands, the lack of infrastructure has left advertisers wary of investing large sums of money on technology that's so young.
"We aren't yet seeing budgets divert from online to linear TV, rather as consumers spend increasingly more time online budgets are following them there," said Lawrence Dodds, communications and planning director at UM London.
There's a lack of a data-sharing strategy 
The mining of audience data for targeting isn't traditionally something broadcasters have offered. Rather, ad agencies use their own or third-party tools to do so. But, with the rise of addressable advertising, ad buyers will have to rely more on the broadcasters. Broadcasters will need to create a strategy and plan for brands to use third-party verification services and not mark their own homework.
The narrative must change
Online advertising has a pivotal role to play alongside linear advertising and will continue to do so as consumption continues to fragment. The work being done by broadcasters could help grow "video" spend further. In 2018, the online vertical was the biggest buyer of TV ads in the U.K. at £760 million ($991 million), per BARB. This category expects a more data-driven, performance-based marketing environment to operate in. All broadcasters have to respond to this dynamic by accelerating their commercial strategy.
"What we now have is a greater fluidity of consumer behavior, and as a consequence of consumers' behavior and technological developments, every major media owner has a responsibility to develop a full suite of solutions that attract a cross-section of advertising budgets," said Chris Williams, CEO at Publicis Media Exchange U.K.
Subscribe to the Digiday Video Briefing: A weekly email with news, quotes and stats around the modernization of video, TV and entertainment.
https://staging.digiday.com/?p=332317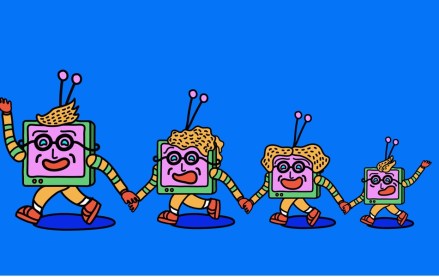 August 16, 2023 • 7 min read
This week's Future of TV Briefing looks at how the latest quarterly earnings season evinces more streaming subscriber growth struggles and a growing fondness for the bundle.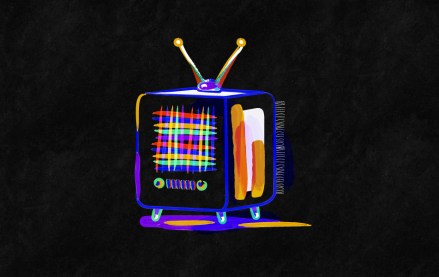 August 11, 2023 • 3 min read
It would appear that investors' enthusiasm for the CTV narrative that has served TTD, Magnite and PubMatic so well for the last 18 months is starting to plateau.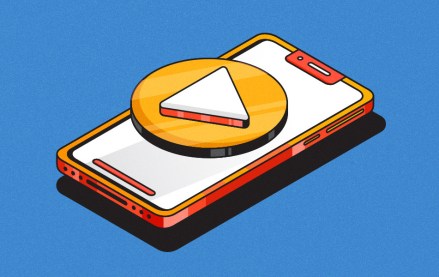 August 9, 2023 • 6 min read
This week's Future of TV Briefing looks at how platforms are pulling creators toward longer videos while brands push for shorter fare.