Inside Jeffrey Katzenberg's billion-dollar bet to crack the code on mobile video
January 29, 2018 • 6 min read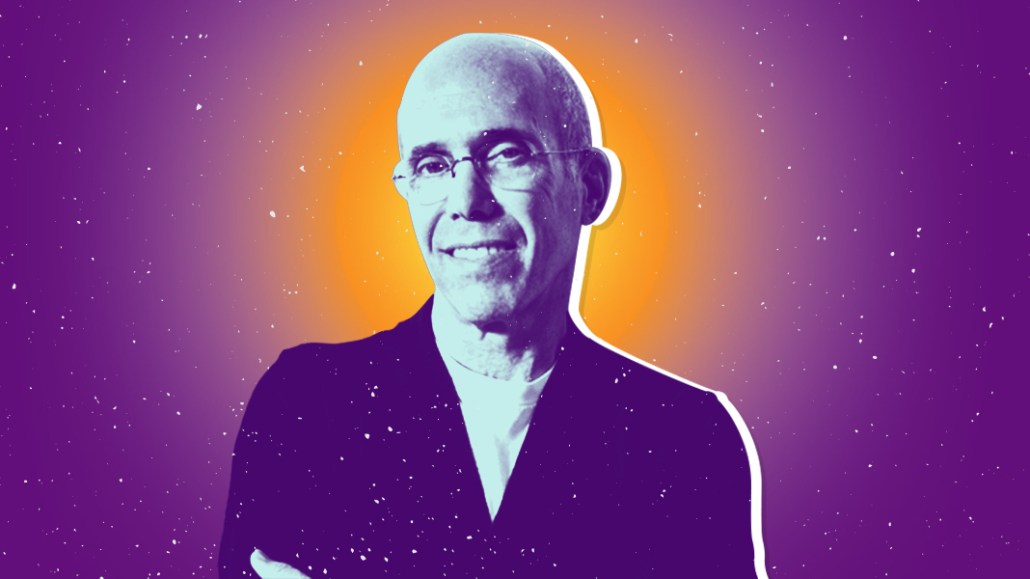 Jeffrey Katzenberg is betting big on building a mobile video platform and business that others — from former Hulu CEO Jason Kilar to Verizon — haven't been able to figure out.
Since last year, the former DreamWorks Animation CEO has been making the rounds in Hollywood and at big industry events to pitch an ambitious new project, the holding company WndrCo. Among other things, WndrCo is building a global video platform for short- and mid-form content, which would be anchored by shows from some of the top Hollywood talent at production levels to rival HBO and Netflix.
On Jan. 24, former HP CEO Meg Whitman was named CEO and first employee of what WndrCo is referring to as its "New TV" venture, which doesn't have an official name or product yet but will be a subscription-based platform developed in-house by the company. Whitman will hire a team for New TV as the venture also raises funds to get the product off the ground, said sources with knowledge of the company's plans. Whitman's long track record in building and running major tech companies including eBay and HP will ideally complement Katzenberg's background in content, these sources said.
It's not clear how much Katzenberg and Whitman are looking to raise specifically for New TV, but in public comments that Katzenberg made last year, he said he was looking to raise $2 billion for all New TV. Since then, WndrCo has raised $595 million, and, more recently, Katzenberg has been telling industry executives that he's now only looking to raise about $1 billion, according to Recode. Internally at WndrCo, the expectation is still that New TV will require several billions of dollars worth of investments over the coming few years, sources said.
There's skepticism among entertainment and tech insiders about the feasibility of a premium video platform for short- and mid-form content. Others including Verizon's Go90 and Kilar's Vessel have tried it, only to fail.
Katzenberg's pitch, according to multiple sources, is that previous attempts didn't go far and big enough — to the point that he doesn't even see New TV and previous mobile video platforms as worthy of comparison, sources said. Katzenberg's pitch is that Go90, Facebook Watch and Vessel tried to create more polished versions of YouTube, where New TV is focused on building primetime TV-quality shows that are delivered in episodes that run for 10 minutes or less.
At the core of the New TV content strategy will be these tentpole shows, which are internally being called "Mini-Series," sources said. A typical Mini-Series will have a total running time anywhere between 120 minutes and 240 minutes, but broken into 8- to 10-minute chapters for distribution on the New TV platform, according to WndrCo sources. New TV is targeting shows with budgets as high as $100,000 to $150,000 per minute, sources said. For comparison's sake, a lot of the programming seen on Go90 and Facebook Watch these days costs roughly $20,000-per-minute or less. (In talking about his New TV ambitions at Cannes last year, Katzenberg cited how shows on HBO and Netflix had budgets in the range of $200,000 to $300,000 per minute.)
"The kind of resources that have existed in the two-hour format and the one-hour format, [Katzenberg and New TV want] to bring it to this new form of storytelling," said a source with direct knowledge of New TV's plans.
As WndrCo and New TV raise money, a significant portion of the funds will also be set aside for marketing these high-profile projects, an area which sources said Go90 and Verizon have been lacking.
Katzenberg's track record ensures he will be able to raise a healthy amount of capital and generate interest among big media companies and A-list talent to develop shows for the platform. Recently, Katzenberg has been pitching a model similar to Hulu, in which media giants such as Disney, Fox and Viacom would invest in New TV while also providing original content for the platform, according to Recode.
There's no doubt among industry insiders that Katzenberg, Whitman and company will be able to get big partners on board and that the content that ultimately shows up on New TV will be high-quality.
New TV hasn't bought any projects yet but has about a dozen or so ideas it's mulling over and has met well over 200 TV showrunners across both scripted and unscripted programming since last year, said a source. Last year, during Cannes, Katzenberg also said he's met with big-name talents such as J.J. Abrams, Ron Howard and Jerry Bruckheimer.
Ultimately, the question is whether that's enough to convince people to download and pay for a new platform. People already can watch cheaper short- and mid-form shows on YouTube and Facebook, and they already have Netflix, Hulu, Amazon and HBO for long-form, expensive fare. Is there a market for the middle — a product that attempts to combine the two?
Ever the persuasive pitchman, Katzenberg is confident that he can convert even a percentage of people that have now grown accustomed to watching a ton of short-form videos every day, sources said. As the argument goes, if people are willing to pay Spotify for something they can easily get for free, a similar market can develop for short-form videos — if done right.
"I don't know if there's a market — everyone that has tried it has failed," said a Hollywood agent. "You could argue that [Go90, Vessel and others] just didn't spend enough money, and maybe that's why it's taking time for WndrCo and New TV to build up a fund because they're going to need to raise a substantial amount."
In the past year, the market for high-end, short-form video shows has dried up. Platforms such as Spotify and Comcast's Watchable have either stopped funding original digital shows or ceased operations entirely. Go90 is rethinking its content strategy. Facebook bought a ton of short-form shows during its initial round for Watch, but it's now, along with YouTube, leaning toward longer-form, TV-quality fare.
While the big-budget fare will be core to the New TV product, Katzenberg and co. are not ruling out lighter, episodic fare in areas such as music, news, lifestyle and entertainment to round out the mobile app, sources said. In this context, New TV could be the next big hope for digital video makers looking for a place to sell shows to — even if some digital producers have grown weary of companies trying to build a consumer platform for short- and mid-form video.
"I've just seen too many of these things with huge fanfare come and go," said one veteran digital producer. "Katzenberg is a real one, but even so [I'm worried] it will just slip away into the night."
"No one is baking into their financial plan just yet that they're going to be getting money from a WndrCo deal in a way that they are right now with Facebook Watch," added a media executive that's sold shows to Facebook and has met with WndrCo. "But without knowing what it looks like just yet, having [Katzenberg] as a potential partner certainly makes me optimistic."
WndrCo, meanwhile, has already signaled its interest in working with digital media creators by making some small investments in digital media companies including Clique, The Young Turks Network and Whistle Sports.
"It's Jeffrey Katzenberg," said an executive at a company that took an investment from WndrCo. "There are guys you just don't bet against."
For more on all things video, subscribe to Digiday's new weekly video briefing, written by Sahil Patel.
https://staging.digiday.com/?p=273590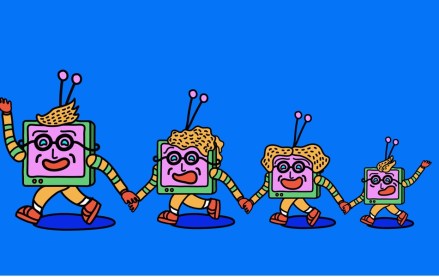 August 16, 2023 • 7 min read
This week's Future of TV Briefing looks at how the latest quarterly earnings season evinces more streaming subscriber growth struggles and a growing fondness for the bundle.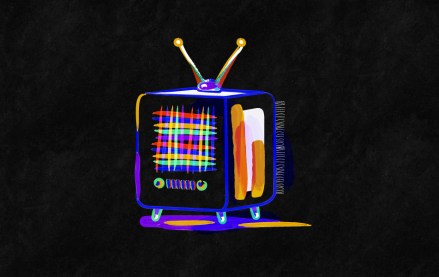 August 11, 2023 • 3 min read
It would appear that investors' enthusiasm for the CTV narrative that has served TTD, Magnite and PubMatic so well for the last 18 months is starting to plateau.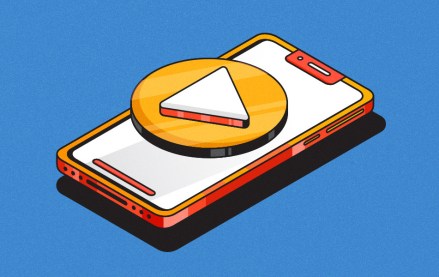 August 9, 2023 • 6 min read
This week's Future of TV Briefing looks at how platforms are pulling creators toward longer videos while brands push for shorter fare.