Hearst is finding success in YouTube, and is pouring more resources into programming
June 28, 2019 • 4 min read
•
•
In a sign of the times, Hearst is basing its video strategy around YouTube.
YouTube has fueled much of Hearst Originals' video revenue growth over the past two years, in terms of both audience and revenue. Following the February 2019 acquisition of digital network Clevver's YouTube networks and its Los Angeles production studio from Defy Media, Hearst's food publication Delish will be producing more episodic programming for its YouTube channel out of the Los Angeles studio. Now Hearst is looking to further accelerate that growth with an expansion of programming "that is made for the YouTube era that we find ourselves in," said Todd Haskell, svp and chief revenue officer at Hearst Magazines.
Hearst has hired two execs who will aid in developing the company's YouTube programming and revenue. Earlier this month, Hearst announced it had hired longtime Viacom exec Zuri Rice to be svp and head of video development and content strategy for Hearst Originals as well as former Defy Media exec Todd Joyce to be the division's vp of video sales. Joyce's position is a new one and the result of Hearst's video ad business having "achieved critical mass," according to Haskell.
"Our massive footprint on YouTube has opened the doors to much larger investments from brands for whom YouTube is the largest priority and, in some cases, entirely new clients for whom YouTube has been the priority," said Haskell. He added that the company still does "a tremendous amount of video business" on platforms other YouTube, including its owned-and-operated sites, and Hearst Originals continues to produce videos for Facebook, Instagram and Snapchat.
In addition to advertising, Hearst generates video revenue from developing shows that it can sell to other companies. Last year Hearst Originals produced the docuseries "Ready, Set, Pet" for The CW, which is going into its second season, said Haskell.
As Hearst's video operations have grown — with production studios now in both New York and Los Angeles — so has its video revenue, increasing by 300% over the past year, according to Haskell, who wouldn't give the base it grew from. To boost its video business, Hearst focused on producing serialized shows for YouTube that give viewers a better idea of what to expect from a channel, making them more likely to subscribe to the channel and become consistent viewers, as opposed to one-off videos that are less likely to cultivate repeat viewership and, by extension, consistent ad inventory.
Despite the brand-safety issues that have plagued YouTube since March 2017, publishers have increasingly taken advantage of the platform's audience of 2 billion monthly viewers as well as its advertising program that enables publishers, including Hearst, to directly sell ads against their YouTube inventory. Hearst is no different.
Clevver, which operates three YouTube channels, has specialized in quickly producing short videos for YouTube that delve into entertainment and pop culture news, posting five or more original videos a day, said Haskell. Now Hearst is working on "cross-pollinating" Clevver's quick-hit chops with Hearst's other publications, like Elle and Cosmopolitan, by having the publications' video teams work with or learn from the Clevver team on how to cover major entertainment news, he said.
In addition to acquiring those short-form video skills, Hearst also picked up a 20,000 square-foot production facility in Santa Monica, CA, that complements the 25,000 square-foot facility that Hearst has in New York. Clevver's studio has become the "West Coast anchor for our video efforts," said Haskell.
That West Coast anchor will also serve as a home for Delish to produce more videos as it grows its YouTube channel. Delish's YouTube channel received 4.1 million video views in May 2019 versus the 597 million views Delish received on Facebook that month, per data from Tubular Labs. The food publication is beginning to produce programming that's more akin to reality TV, and having a production team on the ground in LA offers access to more on-air talent, Haskell said.
This summer Delish will premiere two reality TV-style shows that will each air three episodes, with each episode running nine to 12 minutes in length, in keeping with the YouTube sweet spot. "Date My Plate" will put a culinary spin on dating competition shows by having two amateur chefs prepare a meal for a blind date who will be asked to choose between the two. And "Fake It Til You Bake It" will have pastry chef Kriss Harvey assist wannabe bakers prepare pastries for a panel of judges.
In addition to those two shows, Delish plans to produce three more pilots later this year out of the studio. If those pilots are developed into full series, that will add to the 50 original series that Haskell said Hearst Originals already has in production at the moment.
https://staging.digiday.com/?p=339371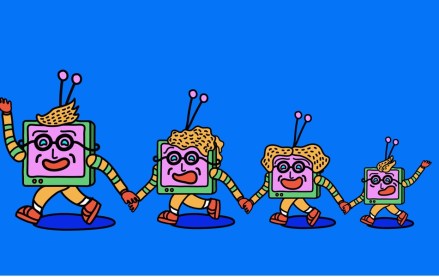 August 16, 2023 • 7 min read
This week's Future of TV Briefing looks at how the latest quarterly earnings season evinces more streaming subscriber growth struggles and a growing fondness for the bundle.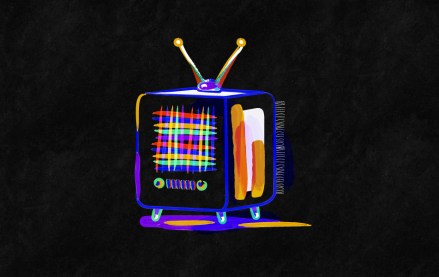 August 11, 2023 • 3 min read
It would appear that investors' enthusiasm for the CTV narrative that has served TTD, Magnite and PubMatic so well for the last 18 months is starting to plateau.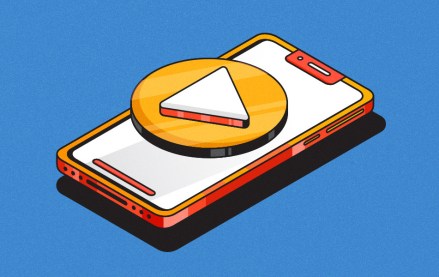 August 9, 2023 • 6 min read
This week's Future of TV Briefing looks at how platforms are pulling creators toward longer videos while brands push for shorter fare.