Future of TV Briefing: Instagram is taking a 'mix and match' approach to money-making tools for video makers
June 16, 2021 • 10 min read
•
•
The Future of TV Briefing this week looks at how Instagram's all-in-one video product strategy is now being reflected in its wide-ranging monetization plans for video makers.
Instagram, the all-inclusive digital video platform
An early end to the upfront
The scramble for TV's scatter ad inventory
Hollywood's lacking Latinx representation, Netflix's commerce strategy and more
Instagram, the all-inclusive digital video platform
As a digital video platform, Instagram has not necessarily carved out a niche among video publishers and individual video creators. But that may be becoming more of a feature than a bug.
YouTube is currently most closely associated with more produced, longer-length videos. Snapchat is the spot for short-form shows and ephemeral stories. And TikTok is the hotbed for the shortest of entertainments. Meanwhile, Instagram has emerged as a home to all of the above.
"Instagram is still figuring out how to best curate that content, but they are the best at giving all of the resources to the individual," said Chris Sawtelle, head of digital ventures at talent agency ICM Partners.
At the same time, Instagram is increasingly developing the means of giving video makers one of the most important resources of all: money. While publishers and creators are able to sell sponsorships against their Instagram accounts, the platform has been slow to provide direct means for them to make money.
That's changing, though. But even as it does, the Facebook-owned company is adopting a kitchen sink strategy. Rather than solely stand up a long-expected advertising revenue-sharing program, Instagram is also stretching into commerce and even dangling the possibility of audience-payment products.
The key hits:
Instagram's video platform spans Reels, IGTV, Stories, live video and in-feed video posts.
That breadth contrasts with other platforms that have established specialties.
However, the scope of Instagram's video product portfolio and size of its audience have opened it up to different kinds of publishers and creators.
Instagram is now taking a similar wide-ranging approach to rolling out revenue-generating products for video makers.
Instagram is continuing to test an advertising revenue-sharing program for IGTV videos. But it is also pushing into commerce by testing an affiliate tool for creators to receive a commission for products featured in their posts that lead to purchases as well as shopping products for creators to sell their own goods. And in a Q&A with creator Karen X. Cheng during Instagram's Creator Week on June 10, Instagram head Adam Mosseri teased the possibility of Instagram adding "ways to for users to actually pay creators directly, whether it is gated content or subscriptions or tips like badges or other user payment-type products. I think there's a lot to do there," he said.
"Ads rev share is going to be one small part of the broader suite of monetization tools that we will offer," said Ashley Yuki, director of product management at Instagram, in an interview. She declined to discuss specific plans, but she emphasized that "it all really comes back to our fundamental belief that there's no one-size-fits-all approach here and we need to offer a suite of tools that really will allow any creator, regardless of what their passion is, to figure out a way to mix and match our tools to turn that into a living."
"Mix and match" is an apt description for how publishers and creators are using Instagram's video platform at the moment. Instagram's video products span traditional video posts that appear in people's feeds, the ephemeral and vertical video Stories it cribbed from Snapchat, the live version of Stories, its long-form video play IGTV and its 10-month-old TikTok clone Reels. However, a hierarchy has emerged among publishers and creators.
"We've definitely been prioritizing Reels more recently. We've been seeing higher performance on Reels," said one media executive. This person said that Reels now accounts for roughly half of the content their company posts to Instagram. A second media executive said their company has similarly prioritized Reels after seeing that Instagram seems to be serving Reels to a higher number of audiences than other types of videos.
After Reels is IGTV. That may sound surprising given that Instagram's long-form video product struggled to get out the gate when it launched in June 2018. That IGTV outranks Stories may also raise eyebrows considering that the reason IGTV appeared to be a flop was because of the runaway success Instagram had immediately with Stories. However, IGTV remains the most likely path to passive revenue on Instagram, whereas Stories are used for promotion and audience development.
A year ago, Instagram began testing an ad-revenue sharing program for IGTV with some creators and has been slowly expanding it beyond the U.S. to other countries including the U.K., France and Germany. The IGTV test has not opened up to media companies, but media executives expect that to change this year. "It sounds like part of the delay is [for Instagram] to make it more robust and potentially more meaningful money out of the gate," said the second media executive.
That isn't to say that video makers aren't making money on Instagram, though. Media companies are taking sponsored shows and branded videos produced for other platforms like Snapchat and Facebook and repurposing them as IGTV videos. Meanwhile, creators are selling sponsored posts and can even fetch a premium for Instagram compared to other platforms.
For mid-sized creators — those with followers numbering in the tens to hundreds of thousands and even low millions — "Instagram is the most valuable from a brand standpoint, even more so than YouTube," said Dan Weinstein, co-founder and partner of talent management firm Underscore Talent, who declined to put a number on how much more money creators receive for sponsored Instagram videos compared videos posted to other platforms.
Creators have also found opportunities to make money on Instagram outside of advertising. Nikita Dragun is among the creators who have diversified their businesses beyond content creation and has used Instagram to sell products from her beauty company Dragun Beauty. When she promotes her brand's products via swipe-up links in Stories, sales can jump by as much as 300%, and new products can sell out within 15 to 30 minutes, said Jake Webb, founder and president of talent management firm Slash Management, which manages Dragun.
Now, Instagram is beginning to take a more active role in supporting video makers' businesses. The different monetization opportunities in the works at Instagram may appear to be as all over the place as its lineup of video products. However, industry executives see them as representative of Instagram recognizing "how to be a creator-first platform," in Webb's words.
"I think they've woken up, albeit slowly. Now they're really running to throw everything they can to support the creator community to create a sustainable business," Weinstein said.
Of course, so is every other digital video platform. Many of the monetization products coming to Instagram are already available on YouTube. And while TikTok has yet to roll out a revenue-sharing program, it has added commerce tools and operated programs paying creators and publishers to post to the platform. But then YouTube has yet to prove an audience for its TikTok clone Shorts, and TikTok remains strictly the domain of 60-seconds-or-shorter videos. And then there's Instagram.
"If video monetization works the way in which they want it to, I think Instagram has the capability of being the marriage between YouTube and TikTok. Meaning, the white space I see is as follows: they are the one platform that all parties almost see as the communal watering hole," Sawtelle said.
What we've heard
"With the social platforms, given how businesses have been crushed in the past, to me it's just grab [the viewership and revenue] while you can because they can eat us up and toss us out next year."

— Entertainment executive
Trend watch: An early end to the upfront
The upfronts are coming to an end. As Digiday's Michael Burgi reported a week ago, some TV networks have already started to wrap up this year's upfront talks.
The CW called its upfront a wrap on June 11.
NBCUniversal CEO Jeff Shell announced on June 14 the company had completed its upfront negotiations.
Disney announced the completion of its upfront on the same day as NBCUniversal and said that more than 40% of the money advertisers committed is earmarked for digital and streaming.
In past years, TV networks typically didn't close out their upfront processes until July. But past is past. With linear TV viewership continuing to decline but advertiser demand remaining high, early sellouts may have been hard to avoid. "They wrapped up early because they ran out of inventory," quipped one agency executive.
However, in what appears to be a seller's market, some TV network owners appear willing to play harder to get. Discovery and ViacomCBS are reportedly willing to wait out the market by holding to their requested price increases rather than bargain with ad buyers looking for some concessions, according to Variety. "They're counting on the money being there, and it might be," said the agency executive, who declined to discuss the status of their negotiations with Discovery and ViacomCBS.
Numbers to know
8.7%: Expected percentage increase in TV ad revenue in 2021 compared to 2020.
$1.8 million: How much money TikTok is asking advertisers to pay to take over its U.S. home page in the fourth quarter.
20%: Percentage of streaming subscribers who canceled a service during the second half of 2020.
$250 million: How much money Sinclair Broadcast Group is reportedly raising to develop a new sports streaming service.
Stay tuned: The scramble for TV's scatter inventory
This year's accelerated upfront cycle may be the strongest signal of how tight the traditional TV market has become. But another indicator is the strategy of advertisers picking up inventory left over by the upfront advertisers in the so-called "scatter" marketplace.
TV networks will not start selling their fourth-quarter inventory in the scatter marketplace until after the upfront negotiations have closed, but advertisers are already preparing to pounce. "While not available, we're still talking to clients about fourth quarter and which clients will be able to get on board," said Brad Geving, vp of media buying and operations at TV ad buying firm Tatari.
In the first quarter of 2021, Tatari had begun securing scatter inventory three to four months ahead of time in order to ensure clients not be locked out of top-tier TV networks as the combination of low viewership and high demand took that inventory off the table. Now the company has stretched out a bit to adopting a three- to six-month window in anticipation of the TV market potentially tightening up even more following this year's upfront cycle.
What we've covered
The TV upfront marketplace is moving along at breakneck speed and eye-popping ad-rate increases:
Major TV network owners, including NBCUniversal, Disney and Fox, have secured considerable ad rate increases.
The price hikes range from 16% to 20% above last year's CPMs.
Read more about the TV upfront marketplace here.
NBCUniversal is supporting three Black filmmakers in Target-backed program, though DE&I experts say more work is needed:
NBCUniversal's "Scene in Color Film Series" will feature three Black filmmakers' short films and provide them with TV show pilot script development deals.
While a promising step, DE&I experts said they would have liked to see the program support a greater number of people.
Read more about NBCUniversal here.
Four months in, CBS's '60 Minutes+' hopes to draw young people to Paramount+ under legacy brand:
The streaming-only spin-off's strategy to attract younger audiences is largely oriented around its team of four correspondents.
The show wants to get its correspondents on podcasts, TikTok and YouTube to promote and preview upcoming stories.
Read more about "60 Minutes+" here.
What we're reading
Hollywood's lacking Latinx representation:
The entertainment industry's diversity issues run wide, and when it comes to Latinx people, any improvements seem to have stalled, according to the Los Angeles Times. The news outlet analyzed a swath of Hollywood diversity studies and saw stagnation and shortfalls for Latinx representation on screen as well as in writers' rooms, directors' chairs and companies' executive ranks.
Netflix's commerce strategy:
Netflix has moved into the merch business, according to The New York Times. The company has set up an online shop to sell clothes and other products tied to its original shows. As the article notes, the dominant streaming-only company seems to be taking a page straight from the playbook of the dominant traditional entertainment company: Disney.
Twitch's creator economy impact:
Twitch didn't create the creator economy. If any platform can be considered responsible for people making livelihoods out of posting videos online, it would probably be YouTube. But the Amazon-owned streaming platform does deserve credit for acclimating audiences to supporting creators in a more direct way, according to Wired. Preceding even Patreon, Twitch enabled viewers to give money to creators.
https://staging.digiday.com/?p=418179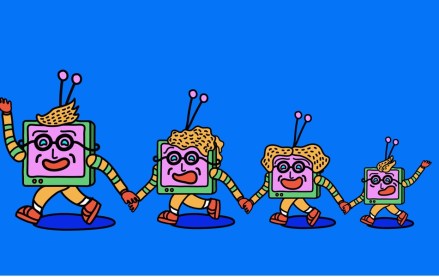 August 16, 2023 • 7 min read
•
•
This week's Future of TV Briefing looks at how the latest quarterly earnings season evinces more streaming subscriber growth struggles and a growing fondness for the bundle.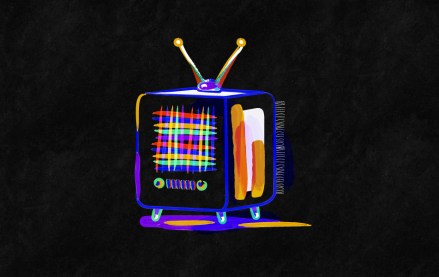 August 11, 2023 • 3 min read
•
•
It would appear that investors' enthusiasm for the CTV narrative that has served TTD, Magnite and PubMatic so well for the last 18 months is starting to plateau.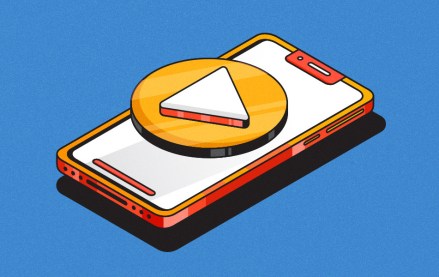 August 9, 2023 • 6 min read
•
•
This week's Future of TV Briefing looks at how platforms are pulling creators toward longer videos while brands push for shorter fare.