'Frankly bonkers for a number of reasons': Extending broadcaster prominence faces hurdles
November 5, 2018 • 3 min read
•
•
Broadcasters are edging closer to having their shows more visible on pay-TV platforms, connected TVs and voice-activated ecosystems.
The announcement last week that the U.K. government plans to tax U.S. tech firms like Facebook, Google and Amazon £40 million ($51 million) from 2020 signals government regulation has teeth. Now, politicians have joined public broadcasting heads in saying if the government can tax tech giants, then it needs to protect public broadcasting visibility on platforms. While well-meaning, regulation is a thorny issue and there are a few hurdles.
Public broadcasters like the BBC, ITV, Channel 4 and Channel 5 get benefits for fulfilling public remits around broadcasting news and educational programming. One benefit is the top placement on the electronic program guide on linear TV, which has been in place since 2003. As more viewing shifts away from linear TV to connected TVs, extending this prominence to other services is becoming more crucial if public broadcasting wants to be able to continue spending around £2.6 billion ($3.4 billion) annually on new shows made in the U.K.
"Nobody wants to see [public broadcasters] fail or default on their cultural remit," said Alex DeGroote, an independent media analyst. "However, [extending prominence] is also frankly bonkers for a number of reasons and would require a massive change in the role of [U.K. broadcaster watchdog] Ofcom."
According to an Enders report on PSB solidarity and collaboration, Matt Hancock, former Minister of State for Digital and Culture, referenced that there has been no material evidence of negative impact to lack of prominence for PSBs in on-demand services. But isolating this impact is near impossible.
There's a fine line between making content available and easier to access and forcing people to watch. Pay-TV operator Sky is against further regulation, believing that public broadcasters have prominence on its platform in accordance with the regulation. When Sky launched its pay service Sky Q in 2016, linear TV was hard to find amid its own on-demand and catch up services. Shortly after the launch, it made it more visible; now it can be found in three clicks, the same number it takes to find BBC 1 within BBC iPlayer, the BSP's on-demand service. While already having to pay to show public broadcasting content, there's reluctance around having to give it even more prominence.
"We're not against PSB prominence per se, as long as it does not lead to an overly prescriptive prominence world which prevents viewers configuring their electronic program guide and search and discovery settings to surface what they wish to watch," said Paul Hide, director of market engagement and membership, techUK, which lobbies for tech platforms.
The worry is that down the line those with the deepest pockets but don't fall under regulatory remits can jump the queue, playing into fears around fake news.
"People are worried about news coming through other aggregators, the BBC is a trusted source," points out Tom Harrington, media analyst at Enders Analysis. "Should that be backgrounded by tech platforms that have washed their hands of the treatment of the news they distribute?"
Some argue this is a way for broadcasters to reduce the market power of tech platforms. There is a noticeable trend toward broadcasters in the U.K. starting to more effectively collaborate against common enemies.
"[Public broadcasters] themselves have had a near monopoly on broadcast advertising for decades. Why should the U.K. pursue unilateral protectionist action against FAANG?" said DeGroote. "Are we trying to alienate the biggest tech platforms in the world, who also fund large-scale venture activities here in the UK and employ thousands of people?"
Equally, ITV2 hit reality TV show "Love Island" isn't a public broadcaster, but is housed within the ITV Hub platform, so would commercially benefit from more prominence.
Ofcom is due to report on prominence after a period of consulting in the coming weeks but would need new legislation to extend prominence to other services. The concern for pay-TV operators like Sky is that in the space between trying to push through legislation, existing regulated services will get further squeezed. But momentum is building, and having cross-party political backing is significant to the broadcasters' cause.
https://staging.digiday.com/?p=310518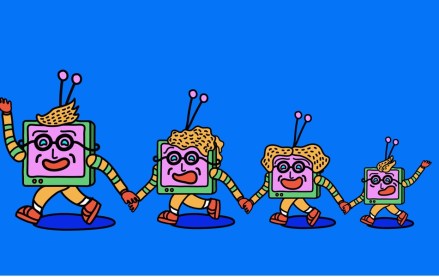 August 16, 2023 • 7 min read
This week's Future of TV Briefing looks at how the latest quarterly earnings season evinces more streaming subscriber growth struggles and a growing fondness for the bundle.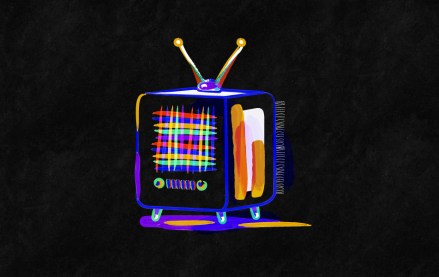 August 11, 2023 • 3 min read
It would appear that investors' enthusiasm for the CTV narrative that has served TTD, Magnite and PubMatic so well for the last 18 months is starting to plateau.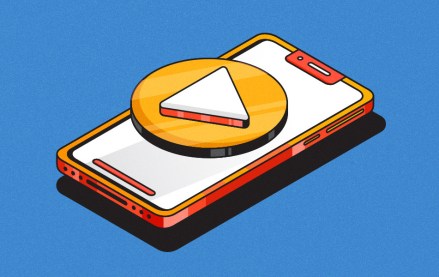 August 9, 2023 • 6 min read
This week's Future of TV Briefing looks at how platforms are pulling creators toward longer videos while brands push for shorter fare.