ESPN vs. the narrative: Inside the fight for the future of TV's last unicorn
June 6, 2018 • 7 min read
The ESPN phone — at a reported $150 million — was enough of a disaster for no less an authority as Steve Jobs to reportedly call it "the dumbest fucking idea I have ever heard."
But ESPN executives think Jobs has it wrong. Sure, the phone was a commercial bomb — ESPN scrapped it within a year — but the ill-fated project got the self-proclaimed Worldwide Leader willing to make bold digital bets and also provided it with the plumbing to deliver content quickly in mobile. (Google recently ranked ESPN first among media and technology companies with fastest mobile websites.)
"I'm not sure people appreciate all that we already do in the digital space — the audience we have, the scale, the creativity of the content," says Connor Schell, evp of content for ESPN. "There's a lot of stuff we're already doing, even if we don't get the recognition."
When it comes to embracing a digital future, ESPN execs feel a similar lack of recognition. The story is well-known by now: After surpassing 100 million TV subscribers in 2011, ESPN has lost nearly 13 million while being saddled with huge fees for sports rights. ESPN says the average age of people watching its main network is 46. Fast-twitch upstarts like Bleacher Report are winning over millennials. Attempts at digital brands — hello, Grantland — have failed. Oh, and ESPN's longtime boss and brand architect, John Skipper, abruptly left the company in December.
The threat
In March, Disney CEO Bob Iger tapped James Pitaro, a veteran of Disney's digital divisions and Yahoo Sports, as the new president of ESPN. The appointment underscored the reality that while ESPN's present is undeniably yoked to TV — ESPN has a massively lucrative TV business; at $7.21 per subscriber, according to SNL Kagan, ESPN's main network is still the most expensive buy in TV — ESPN has to master a digital future.
"One of our top priorities at ESPN right now is to expand our audience — to make sure ESPN is more relevant to more people," says Pitaro. "That, in part, means the younger generation."
ESPN has offset the loss of TV subscribers by charging 54 percent more per subscriber than it did in 2011. It's still on the hook to pay the NFL $1.9 billion a year and the NBA $1.4 billion annually into the next decade. Disney has attributed expensive sports rights as a reason, along with declining TV subscribers, for declining profits at ESPN.
"Their challenge is facing a new world order in which skinny bundles are what the next generation of consumers are going to buy more than traditional cable packages," says Bernard Gershon, a former Disney exec who is now president of GershonMedia.
The challengers
Facebook, Amazon, Twitter and others all want live sports. Broadcast and cable competitors are willing to pay more for those rights.
"Almost without exception, the World Cup is the only thing I can think of as the thing that we desperately wanted and didn't get," says Burke Magnus, evp of programming and scheduling for ESPN. "The rest were decisions that we made, sometimes reluctantly: 'We need to be in the NBA or we need to be in the College Football Playoff, so we can't be in these other things anymore.' Despite what people think, we've made tough decisions."
Digital competitors such as Bleacher Report and Barstool Sports, meanwhile, have attracted the younger sports fans. But ESPN and "SportsCenter" still own the top two accounts, by followers, on both Twitter and Instagram. "SportsCenter" on Snapchat averages 2 million viewers per day and 17 million viewers per month, 75 percent of whom are 25 years old or younger, ESPN says.
"They are now cognizant that they can no longer rely on consumers who come just to them," says Josh Spiegelman, managing director of Spotlight, Mindshare North America's sports and entertainment practice. "It's clear that leadership understands that they need to evolve with the consumer landscape and that there's no turning back."
The potential ace in the hole?
In April, ESPN launched ESPN+, a $5 monthly subscription streaming service. "If anything points to what the future of what ESPN looks like, it will be this," Iger said on a recent earnings call.
While a significant bet for ESPN — the company is paying the UFC $150 million annually to stream 15 fight cards a year — ESPN+ is a late entrant in the growing streaming wars among big media companies. HBO launched HBO Now in 2015; CBS went live with CBS All Access in 2014; and other networks ranging from AMC to Showtime have been setting up subscription streaming products over the past few years. One of ESPN's biggest competitors, Turner Sports, launched a pay-per-streaming service, B/R Live, earlier this spring.
ESPN+ plans to broadcast up to 10,000 live sporting events a year, along with more than 1,000 hours of original programming. ESPN's top live sports, from "Monday Night Football" to the College Football Playoff, will still air on linear TV. The subscription service is targeting hardcore sports fans as well as passionate fans of niche sports like cricket and rugby. ESPN+ will also have a deep roster of college sports games, especially from less prominent regional conferences. (ESPN+ also plans to carry 180 MLB and 180 NHL games per season.)
"When we think about the linear networks, we have to think more broadly for all sports fans, especially because it's a ratings-based environment," says Schell. "There are certain sports and shows that we wouldn't program [for TV] because they serve a niche audience. We now have those opportunities within a direct-to-consumer environment."
The audience potential for a sports streaming service targeting niche communities is unclear. ESPN executives argue that the value of the bundled service — everything from MLS games to Ivy League college sports — is a lower cost than individual subscription products from various sports leagues. (The Ivy League Network, for instance, used to be available for $15.95 per month before ESPN picked it up.)
"If you take 40 of those things, put them end to end, and then you add some more high-profile properties such as UFC, MLB games out of market and the more acquisitions that are still to come, that can all aggregate up," says Magnus.
"Disney is as well-positioned as any legacy media company in the world to take advantage of their IP and learn how to go from basically a wholesaler to direct-to-consumer seller of products and services," says an executive at a top U.S. pro sports league and ESPN partner.
ESPN is no newcomer
TV will continue to be the biggest driver of ESPN's business. ESPN also points out that it's been the top cable network for the last four years, as ranked by Nielsen, for reaching adult and male TV viewers across all key age demographics. Still, company insiders chafe at ESPN being labeled TV-only. Magnus and Schell say the company produces 12,000 livestreamed events for ESPN3 that don't air on linear TV. The infrastructure has also been built to help ESPN produce more live events remotely, says ESPN CTO Aaron LaBerge, and the company has its own fiber network that spans nine countries.
"Look at the number of people that's following us and consuming our content; it's not reflective of a brand that isn't relevant," says LaBerge. "There was a time [eight or nine years ago] when it was all about linear television, and digital was an add-on. Now, there have been times where we have shipped a highlight that has posted and published just as the video has been delivered through a [traditional] distributor."
ESPN's evolution is also evident in how its content operation today. One team handles production for "SportsCenter" on TV and Snapchat. ESPN also pared down the number of hours of "SportsCenter" it produces daily for TV — from roughly 14 hours at the end of 2017 to eight today — in order to shift some of those resources to the digital offshoots.
"There's no doubt that these are challenging times," says Pitaro. "But when I look at our hand — the broad array of rights we've secured for many years to come; the reach and engagement we have across our platforms; the production capabilities we have in Bristol and around the world; and the team that I've been fortunate to inherit — I really like our hand."
https://staging.digiday.com/?p=290300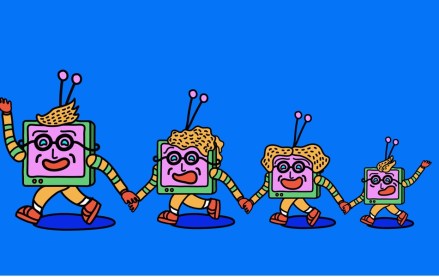 August 16, 2023 • 7 min read
This week's Future of TV Briefing looks at how the latest quarterly earnings season evinces more streaming subscriber growth struggles and a growing fondness for the bundle.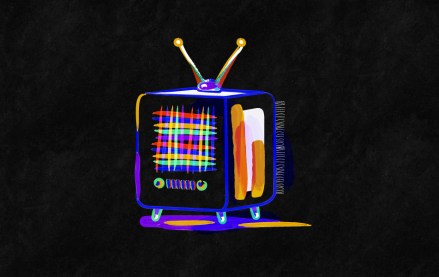 August 11, 2023 • 3 min read
It would appear that investors' enthusiasm for the CTV narrative that has served TTD, Magnite and PubMatic so well for the last 18 months is starting to plateau.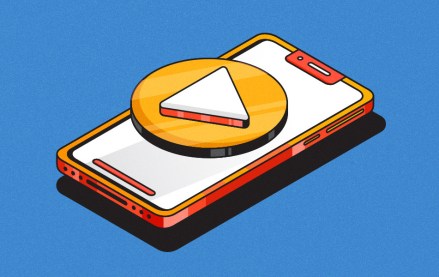 August 9, 2023 • 6 min read
This week's Future of TV Briefing looks at how platforms are pulling creators toward longer videos while brands push for shorter fare.