Video Briefing: Facebook falls flat against TV critics and reporters
August 1, 2018 • 7 min read
•
•
The Digiday Video Briefing is a weekly newsletter from Digiday senior reporter Sahil Patel that will take you behind the scenes of an industry in upheaval. To get this in your inbox, sign up here.
The Television Critics Association's summer press tour is an opportunity for TV networks and streaming platforms to showcase their programming for the coming year and answer questions from TV critics and media reporters on their strategy. With Facebook continuing to fund shows for Facebook Watch, the company hosted its first TCA panel last week — and it didn't go well.
Many critics wanted to know why Facebook continues to give Alex Jones' InfoWars a platform and why it's paying Fox News for original programming. The questioning seemed to catch Fidji Simo, Facebook's vp of video, and Ricky Van Veen, Facebook's head of global creative strategy, by surprise, and after some badgering, Simo responded by noting that Facebook also has a deal with CNN on a news show and that it's "trying to show a range of programming that shows a range of the political spectrum."
But more so than the legitimate questions Facebook executives should face about the platform's role in enabling false and misleading information, the executives also did not seem to make a strong case that Facebook intends to be a big player in buying TV-quality programming. Yes, the platform is working with top talent such as Jada Pinkett Smith and Catherine Zeta-Jones, but the way Facebook talks about its prized shows — they are "community driven" and "trigger conversations" particularly through Facebook Groups — is not how TV networks talk about their programming.
"Our breakouts may look different than what you would expect on other platforms, because we're not going for sort of, you know, big, prestige TV dramas," Simo said, according to THR. "We are really going for shows that trigger conversation. So, what you've seen with 'Skam,' what you've seen with 'Red Table Talk,' so that may look different for us when we do have such a breakout."
Facebook might eventually land on a Watch show that creates the type of hype that top TV shows can. But the company continues to focus primarily on cheap unscripted reality TV shows and comedies. "Tom vs. Time" might get people talking a bit — and all Facebook still really cares about is people using its platform and products like Facebook Groups more and more to talk about its shows — but it won't capture the zeitgeist the way "The Walking Dead" and "Westworld" do. That might be fine for Facebook, but it once again demonstrates that Facebook Watch is not a TV network of the future.
Three questions with…
Amy Emmerich, chief content officer, Refinery29
Refinery29 just announced a deal with film studio Neon ("I, Tonya") to find, buy and co-distribute feature films. Why are you venturing into this area?
There's no better timing than now, especially after the USC study that just dropped finding that there has been no significant statistical improvement in the representation of women in movies. We also continue to see success with our ShatterBox anthology short-film series, which also airs on TNT.
How will this partnership work?
We will be attending film festivals together in the future and will work with Neon to identify up to four films that we can purchase and co-distribute. We want to acquire films and create a distribution plan together that focuses on young women and their experiences.
So this is more than a marketing partnership, and Refinery29 will share in the revenue made from the distribution of these films?
That's fair to say. We're not just doing this for fun; we see a revenue opportunity in this. That said, I'm at a female-driven media company, and I recognize what people think about the lanes we're supposed to be playing in — I don't believe in lanes. We have a mission, and we believe in that mission and want to find every single screen possible that we can influence. But yes, it's also a business, so we're going to look for ways to not only serve our audience but our business needs.
Confessional
"The Amazon [Prime] Video Direct model has become a game-changer for long-tail content. If you put up a lot of content up there and can get paid per view, it might be pennies per view, but if you put up something that can organically get a ton of views over time, then it's real money." — Film distribution exec
Numbers don't lie
$355 million: U.S. TV ad spend for this year's FIFA World Cup, including $42 million on the World Cup Final, according to MediaRadar.
$5.5 billion: There were 26 deals in the U.S. broadcasting industry in the first half of 2018, representing $5.5 billion in value, according to recent PwC media and telco report. For comparison's sake, there were 54 deals in the publishing business, accounting for nearly $1.1 billion in value.
What we've covered
Streaming TV services hope that better ad targeting will lead to profits:
It's estimated that YouTube TV pays $9 more for programming than the $40 it charges every month to customers for its 50-channel package.
The hope for YouTube TV, and similar services, is that by offering more data and granular ad targeting options, they can charge premiums that will eventually offset those costs.
Read more about how streaming TV providers hope to turn a profit here.
How Kin Community programs its video series to turn a profit:
Kin distributes its shows such as "Tia Mowry's Quick Fix" on Facebook Watch and YouTube, where it can collect pre-roll and mid-roll ad revenue; and Amazon Prime Video Direct, where it can collect revenue based on how many people watch the episodes.
The digital network is also starting to set up affiliate revenue opportunities by promoting and selling products featured in the show.
Read more about Kin Community's programming strategy here.
What we're reading
Jeffrey Katzenberg has raised $1 billion for his mobile video startup "New TV": Pretty soon, I'm going to create a running meter of how much Katzenberg has raised for "New TV," which wants to bring high-quality shows from A-list directors and showrunners to mobile screens. In the past, he said he wants to raise $2 billion — just to start. One thing to note: New TV is not the same thing as WndrCo, which is the holding company that Katzenberg is also raising a ton of money for. WndrCo will oversee New TV, but it's also making investments in other media and technology companies.
Vivendi shuts down subscription mobile video app: Studio+, which focused on original video series (with episodes roughly 10 minutes long), is no more as Vivendi shuts down the subscription mobile app. Vivendi will continue to produce digital series under its Studiocanal unit and will distribute them on its Canal Plus OTT app and Dailymotion. Studio+ reportedly spent $35 million on content, which is a far cry from Go90 numbers, but still demonstrates that the short-form OTT market is a tough one to succeed in.
Netflix's "BoJack Horseman" to air repeats on Comedy Central: This is one of the first times a Netflix original series will air off-platform in the U.S. But don't think this is some new revenue stream or opportunity for Netflix — the platform has nothing to do with this deal, which some people in the industry seem to be getting wrong. "BoJack Horseman," while produced for Netflix, is not owned by Netflix. As one of its early original series, "Horseman" is actually produced and owned by Tornante, which worked with syndication giant Debmar-Mercury to land the deal with Viacom and Comedy Central. Syndication money is becoming harder and harder for Netflix original series producers to come by, as the platform increasingly makes more of its shows in-house or grabs long-term exclusive global licenses to shows it buys from studios.
https://staging.digiday.com/?p=297317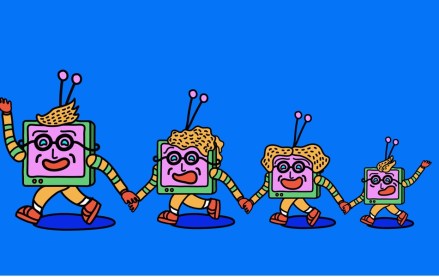 August 16, 2023 • 7 min read
•
•
This week's Future of TV Briefing looks at how the latest quarterly earnings season evinces more streaming subscriber growth struggles and a growing fondness for the bundle.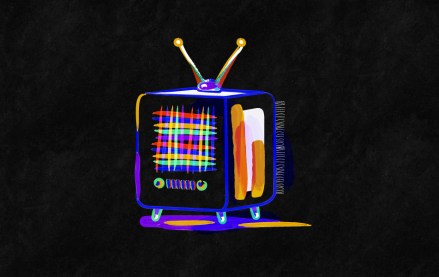 August 11, 2023 • 3 min read
•
•
It would appear that investors' enthusiasm for the CTV narrative that has served TTD, Magnite and PubMatic so well for the last 18 months is starting to plateau.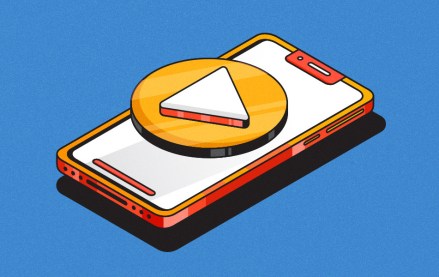 August 9, 2023 • 6 min read
•
•
This week's Future of TV Briefing looks at how platforms are pulling creators toward longer videos while brands push for shorter fare.