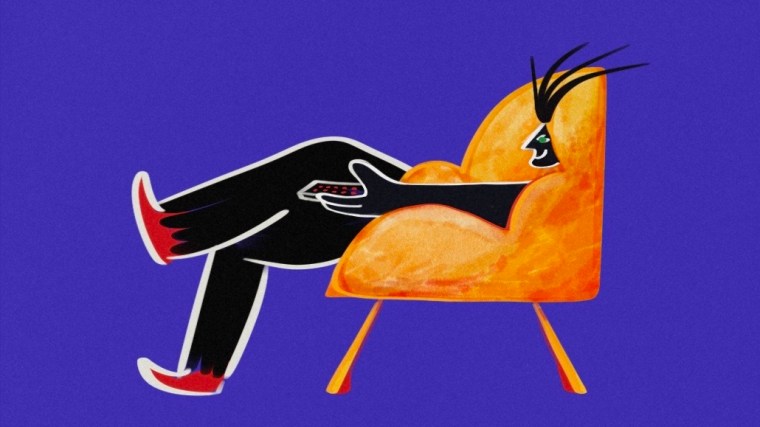 Ivy Liu
April 25, 2023 • 17 min read
•
•
This is the first installment of a two-part series on the top ad-supported streaming services. This initial report provides an overview of the various platforms' offerings, including pricing and plans, ad software and ad innovations, as well as an analysis of the platforms where brands and agencies distributed the bulk of their 2022 ad budgets and ad placements.
The second installment dives deep into the results of Digiday's recent survey of brands and agencies to analyze how advertisers' preferences for ad options, software, targeting and campaign measurement match up to the platforms' offerings. We will also examine challenges advertisers face when placing ads on ad-supported streaming services and provide a guide to which platforms are right for key advertiser needs.
More than three years after Covid-19 first took hold, Americans have returned, for all intents and purposes, to life as usual. Yet despite once again spending more time out of the home, viewers are still tuning in to streaming services in record numbers.
Streaming claimed the largest share of U.S. TV viewing in July 2022, according to Nielsen — a first after four consecutive months of hitting new viewership highs. Streaming viewership in a given month had exceeded broadcast viewing before, but this was the first time it also surpassed cable TV viewing. What's more, Americans have been adopting ad-supported streaming services at a faster rate than purely subscription-based options: The number of U.S. homes streaming ad-supported streaming services increased 29% in 2022 versus a 21% increase in the same period for non-ad subscription-based streaming services, according to Comscore's June 2022 State of Streaming report.
Taking note of consumers' increased interest in ad-supported streaming services, Netflix launched Netflix Standard with Ads [formerly Netflix Basic with Ads] in November 2022 and The Walt Disney Company launched Disney+ Basic with Ads in December 2022. Meanwhile, Warner Bros. Discovery doubled down on its streaming offerings. The company announced earlier this month that it will relaunch HBO Max, including its ad-supported tier, under its new moniker "Max" in May 2023. Additional programming will come from sibling streamer Discovery+, while Discovery+ will also remain as a stand-alone platform.
In this, Digiday's second annual report on the state of ad-supported streaming services, we present an industry-level look at the top ad-supported streaming platforms to assess:
What the platforms offer advertisers and consumers, including plans and pricing, audience reach, and ad options
What types of offerings advertisers say they need from platforms and where they spent the bulk of their 2022 ad budgets
And which platforms are best equipped to handle advertisers' various needs
We've included the newer Netflix Standard with Ads [formerly Netflix Basic with Ads] and Disney+ Basic with Ads in our analysis.
Digiday identified the top-earning ad-supported streaming services by 2022 ad revenue and also included other popular platforms selected by the Digiday editorial team for their prominence. Here are those platforms in alphabetical order:
Amazon Freevee
Discovery+
Disney+ Basic with Ads [launched December 2022]
Hulu
HBO Max (Ads) [transitioning to Max on May 23]
Netflix Standard with Ads [launched as Netflix Basic with Ads, November 2022]
Paramount+
Peacock
Pluto TV
Samsung TV Plus
The Roku Channel
Tubi
YouTube
Digiday surveyed the 13 ad-supported streaming platforms for basic data, including plans and pricing, launch date, device availability, audience size, and ad software. Digiday updated data for platforms that did not provide updates when possible based on available information.
Digiday interviewed executives at Hulu, Peacock, The Roku Channel, Tubi and YouTube about their platforms' ad offerings and recent innovations.
Digiday fielded a survey in February to 49 brands and agencies on their streaming platform buying behaviors and preferences.
Netflix Standard with Ads [formerly Netflix Basic with Ads] and Disney+ Basic with Ads were included in the survey, but do not appear in the results charts due to nascency and lack of data.
03
Platforms' plans, pricing, device availability and audience size
After a jump-start during the Covid-19 pandemic, streaming services are increasingly overtaking linear TV as the preferred viewing platforms for consumers. Brands that traditionally spent the bulk of their budgets on network and cable TV are increasingly shifting spending to streaming. And, for their part, the companies offering these streaming services have realized they can make more money per user through a dual revenue model of subscriptions and advertising income.
To appeal to brands and consumers alike, the top ad-supported streaming services offer a variety of plans and pricing, device availability, and ad and software innovations, all in the hopes of winning advertisers' dollars and viewers' attention.
The charts below present an overview of what the top ad-supported streaming services analyzed in this report offer consumers and advertisers. Data were collected via platform surveys, publicly available financial filings and documents, and additional Digiday reporting.
* Data for asterisked platforms was compiled by Digiday after the platform did not respond to our request by time of publication.
Audience size varies, subscribers vs. active users
Audience size data was either provided by the platforms or culled from publicly available company filings. While audience numbers for general platform viewers are often publicly available, several platforms have not released numbers pertaining specifically to their ad-supported audiences, and thus data are not all-inclusive. Likewise, it is difficult to draw conclusive comparisons when considering active viewers versus subscribers.
Generally speaking, YouTube had the largest audience size at 2 billion-plus monthly logged-in users, according to YouTube. Peacock had the smallest subscriber base at 20 million subscribers as of year-end 2022, according to Comcast, although that number was up 5 million subscribers from Q3 2022. The platform had a much larger number of active monthly users at 79.4 million, according to Comscore data as provided by Peacock.
Paramount+ and Hulu fared much better than Peacock when it came to their subscriber numbers, coming in at 56 million and 48 million respectively at year-end 2022. Pluto TV, The Roku Channel and Tubi were harder to assess, having only providing active user numbers as follows: Pluto TV, 79 million monthly active global users as of Q4 2022; The Roku Channel, 70 million active accounts as of Q4 2022; and Tubi, 64 million active users as of February 2023. All three have active user bases in a similar size range to each other, as well as to Peacock.
Warner Bros. Discovery had a combined number of 96.1 million global subscribers across HBO, HBO Max and Discovery+ as of Q4 2022, according to the company's financial filings.
Platforms give consumers mostly standard viewing options, with some outliers
In terms of the devices viewers can use to access ad-supported streaming platforms, the platforms all had fairly comparable offerings across smart TVs, tablets and smartphones. Exceptions were Samsung TV Plus, which was limited to Samsung smart TVs, and The Roku Channel, which was primarily available on Roku devices, Amazon Fire TV and select Samsung smart TVs.
However, seven of the 13 platforms also included gaming devices (PlayStation, Xbox or both), as options for viewing their content, perhaps signifying an intent to reach a younger user base. Those platforms were Amazon Freevee, Disney+ Basic with Ads, Hulu, Paramount+, Peacock, Pluto TV, and Tubi, with Hulu being the only platform that also listed Nintendo Switch.
Tubi, seemingly in an effort to extend its audience base further, was the only platform that said its device availability included Enseo, a technology company that provides in-room entertainment capabilities for the service industry, including hotels and senior living facilities. In March 2020, when Tubi announced the partnership, the platform said it would be accessible in more than 30,000 hotel rooms in over 20 hotel and resort brands.
Pricing plans range from free to $15.99 for ad-free options
Digday's survey of ad-supported streaming services found that the platforms' plans and pricing run the gamut from no cost at all to as much as $15.99 per month for an ad-free option. Aiming to give viewers the most accessible of all entry points, a half dozen of the 13 platforms are free ad-supported streaming television (FAST) services, with no monthly fee whatsoever for their ad-supported content. Of those six, only YouTube offers the option to subscribe to an ad-free tier for a fee. That fee is $11.99/month for a standard YouTube account and does not include YouTube TV, which has its own plans and pricing structure.
Meanwhile, more than half of the 13 platforms charge a fee for both their ad-supported and ad-free subscriptions. The least expensive of those is Discovery+ at $4.99/month for its ad-supported plan and $6.99/month ad-free. Paramount+ and Peacock offer the same pricing for both of their plans at $4.99/month ad-supported and $9.99/month ad-free. Disney+ Basic with Ads and Hulu, although both owned by The Walt Disney Company, differ when it comes to their ad-free plans — $10.99/month and $14.99/month respectively — but stick to the same ad-supported pricing of $7.99/month. HBO Max (Ads) [soon to be Max], which is owned by the same parent company as Discovery+ — Warner Bros. Discovery — comes in with the highest ad-free pricing of $15.99/month. Its ad-supported subscription is $9.99/month.
Rounding out the seven, Netflix's pricing lands somewhere in between the other platforms at $6.99/month for its new Standard with Ads and $9.99/month ad-free.
04
Platforms' ad software, ad options, ad and data innovations
Shoppable ads and content takeovers lead the way
Shoppable ads have emerged as a leading ad innovation among the platforms surveyed for this report, with Amazon Freevee, The Roku Channel and Peacock all listing shoppable ads as a feature they've recently introduced or expanded.
The Roku Channel's Shoppable TV Ads with Native TV Checkout gives viewers the ability to shop and make purchases through Roku-enabled devices using their remote controls. "We have a full suite of interactive ads that leverage the Roku remote," said Jordan Rost, Roku's head of ad marketing. "This allows users to engage deeper with brands' video ads, and now Roku users can shop and checkout directly through the TV using the Roku remote and Roku pay."

Amazon Freevee's interactive video ads let viewers engage with an ad using their voice or Fire TV remote in order to request an email about the product they just viewed, add an item to their Amazon shopping list or purchase a product directly from an ad.
The platform also makes QR codes available through custom ad overlays, which can include the QR code, headline, copy and a click-through URL to direct viewers to branded landing pages, special promotions or custom content to learn more about a product or service.

Amazon Freevee is also taking advantage of parent company Amazon's Alexa device. Its Branded Experiences with Alexa are custom-built, immersive video or audio activations that let viewers verbally prompt their Alexa-enabled devices for information to learn more, interact with exclusive content and shop for products.

Peacock's Must ShopTV identifies objects in videos and makes them interactive and shoppable so viewers can purchase products within programs and check out using a remote control.
Peacock is also planning to launch In-Scene Ads in a partnership with ad tech company TripleLift later this year. The ads will use artificial intelligence in post-production to virtually place products within existing programming, according to Jenny Burke, evp of advertising strategy at NBCUniversal. "We have two formats — 2D, which would be signage in a scene, or 3D which is a physical product," Burke said. "For example, I have my Starbucks cup. It would be in a scene and we have AI working to ensure it's a relevant scene — the emotional intelligence and the conversations among the talent — to make sure it's the right scene to introduce a product."
"It's product integration, but with the ability to get it to scale versus one and done," she added. "And incorporating personalization and data, so that it can benefit from the promise and offerings of digital and data-informed advertising."
Content takeovers stood out as another ad innovation that several platforms said they've instituted or added to in the last 12 months.

Tubi's Total Takeover aims to give advertisers 100% audience reach during a specific window of programming time. Tubi's Chief Revenue Officer Mark Rotblat described a takeover by Hormel Foods' Planters brand. "We recently partnered with Hormel and Planters to bring the long version of their Super Bowl commercial to stream on Tubi as part of a Total Takeover package, marking the first time that we've included advertiser-created content as entertainment," Rotblat said.

A commercial featuring brand mascot Mr. Peanut as the subject of a celebrity roast was spotlighted on Tubi's home screen for a day, according to Rotblat, and a long-form version of the ad was discoverable for a month via Tubi's recommendation algorithm.

"As Planters drove viewers to watch the roast on Tubi, the commercial organically became one of our most-watched pieces of content during the flight of the campaign," Rotblat said.

YouTube's Cost Per Hour Masthead gives advertisers the option to buy masthead ad placement during the hour(s) leading up to, during or after priority brand moments, according to Brian Albert, YouTube's managing director of media partnerships and creative works.

Similarly, the platform's First Position (formerly Moment Blast) gives advertisers prime positioning — owning the first ad a user sees — on YouTube Select content on connected TVs and other devices, plus a branded title card and optional masthead placement.
"I would bucket both of these in your tentpole moments where brands come to us and they're looking to reach a critical mass of their audience, generally in a short period of time to gain the most awareness," Albert said. "It could be because they're launching a new movie, activating a launch on a live sporting event, dropping a new product, or doing a holiday push. … If you're really trying to generate mass awareness before, during and after any one of those moments, you can really collapse your delivery into a much tighter window to drive mass awareness."

Amazon Freevee aims to provide shorter all-encompassing advertising experiences through its Freevee Welcome Screen. Advertisers can give customers a full-screen, seven-second brand experience when they launch the Freevee app on Fire TV for the first time in a day. A brand's custom creative replaces the standard loading screen that customers see up to once a day, seven times in a month.
Platforms expand data clean room and ad targeting options
While perhaps not as colorful a category as ad innovations, platforms' recent data innovations warrant discussion as well.
In an effort to expand its data collection capabilities beyond the automatic content recognition technology built into its smart TVs, Roku launched its own data clean room in April 2022. An agency, brand or publisher can bring its data to Roku and combine it with the platform's first-party data to target and measure campaigns without either side exposing its customer data to the other. The Roku clean room creates audience segments that can only be targeted with its proprietary DSP OneView.

Other platforms focused on expanding programmatic ad buying and ad targeting capabilities across media channels and streaming platforms, with offerings such as:
Peacock Audience Extension, which allows advertisers to target audiences across NBCUniversal's streaming platforms
Samsung's Total Media Solution platform that manages and measures ad buys across linear and streaming services
Tubi has been particularly active in this dimension:

Tubi's integration with VideoAmp's Premium Video Planning Tool for upfront and scatter deals that, according to Tubi, "gives brands the ability to plan holistically across media channels"
Tubi's LiveRamp TV Activation, in which brands can take third- and first-party data and forecast coverage on Tubi. Advertisers can send Tubi an audience for planned transactions, with LiveRamp helping to inform scale across Tubi's viewership
Tubi's Alternative Audience Measurement, whereby brands can measure campaigns via Comscore Campaign Ratings and VideoAmp Audience Measurement, allows advertisers to test a variety of partners
05
YouTube commands the majority of ad placements, with Hulu and The Roku Channel next in line
New for this second annual report on ad-supported streaming services, Digiday surveyed brands and ad agencies to ask what platform offerings are most important to them when they're deciding on which ad-supported streaming services to place ads. We also asked brands and agencies which platforms received the bulk of their ad budgets and ad placements in 2022.
YouTube, with the largest audience reach of all the platforms, came out on top among the ad-supported streaming services assessed in this report as the platform that received the largest portion of both respondents' ad placements and budget allocation in 2022. The overwhelming majority (83%) of brand and agency respondents said they currently place ads on YouTube, and more than half (60%) said YouTube consumed the largest portion of their 2022 budget.

Disney-owned Hulu and Roku's The Roku Channel were second and third, respectively, for both ad placements and ad spend. Meanwhile, Paramount+ and Pluto TV, both owned by Paramount Global, which has been expanding its streaming services, came in next to last for ad placements. Likewise, only 2% of respondents said Pluto TV received the largest portion of their 2022 budget, and none said so of Paramount+.
YouTube came in first among advertisers for ad placements and 2022 budget allocation mainly due to its massive audience reach. The platform has more than 2 billion monthly logged-in users, according to YouTube, which far outpaces other platforms.
Additionally, while most ad-supported streaming platforms offer similar content in the form of on-demand movies and TV series, original movie and TV programming created for the platforms — in this case, YouTube Originals — and some live TV channels, YouTube stands out as the only platform that offers user-generated content. According to YouTube's Albert, that UGC is truly what sets YouTube apart from other platforms, for consumers and advertisers alike.
"Our creator economy and the 500 hours of content that gets uploaded to YouTube every single minute is our single biggest differentiator and competitive advantage," Albert said. "Depending on what you're interested in, you're going to find something on YouTube that appeals to your passions and interests, whether it's endemic creator content because you love MrBeast, or you're looking for TV shows and movies, or live sports or music. There's literally everything for everyone."
Likely of more importance to advertisers than YouTube's UGC is the platform's access to parent company Google's entire first-party search and browser history data through Google's demand-side platform (Display & Video 360). First-party data reserves are increasingly becoming a crucial selling point to attract advertisers, as privacy concerns and regulations around the use of third-party cookies in programmatic advertising increase. Brands and ad agencies naturally want to buy ad time on a platform that offers tremendous audience reach combined with access to vast first-party data pools for ad targeting.
With an audience size of 48 million monthly subscribers as of year-end 2022, Disney's Hulu came in a distant second to YouTube for ad placements and 2022 budget allocation, with slightly more than half (52%) of brand and agency respondents saying they currently place ads on the platform and less than a quarter (23%) of respondents saying they devoted the largest portion of their 2022 ad budget to Hulu.
While Hulu doesn't have nearly the audience reach of YouTube, it does have access to all of Disney's first-party consumer data through the company's Disney Select platform, which gives Hulu a similar competitive advantage in the race to provide advertisers with immense first-party data reserves. Hulu also taps into Disney's programmatic ad exchange dubbed DRAX (Disney RealTime Ad Exchange), in which buyers can bid on all Disney ad impressions — thereby appealing to advertisers on both a first-party data reserve basis and a programmatic basis.
In third place for ad placement and 2022 budget allocation is The Roku Channel. Nearly one-third of respondents (31%) said they currently place ads on the platform, while only 6% said The Roku Channel consumed the majority of their 2022 budget. Roku's third-place standing is likely thanks in part to its growing active user base. According to the company, Roku had 70 million active accounts as of Q4 2022, a net increase of 9.9 million accounts since 2021.
Additionally, according to Roku's Rost, The Roku Channel "is an incremental audience with 42% of viewers not watching Hulu, 38% not streaming YouTube." Therefore, it follows that brands and agencies, while perhaps not devoting the majority of their budgets to The Roku Channel, do want to place ads on the platform in order to reach viewers they may be missing on Hulu and YouTube.
Interestingly, the ad-supported streaming services that came in next to last as platforms where advertisers currently place ads — Paramount+ and Pluto TV — are both owned by Paramount Global, which said it was leaning hard into streaming when it rebranded from ViacomCBS to Paramount Global in February 2022. "We see a huge global opportunity in streaming, a much larger potential market than can be captured by linear TV and film alone," said Paramount's president and CEO Bob Bakish in a statement at the time.
However, according to Digiday's survey results, the company has yet to reap the rewards of its efforts. Only 15% of survey respondents said they currently place ads on Pluto TV and only 13% said the same of Paramount+. (Samsung TV Plus tied with Paramount+ at 13%.) Perhaps even more telling, only 2% of respondents said Pluto TV consumed the largest portion of their ad budget in 2022, while none said so of Paramount+.
Despite boasting proprietary offerings that include Comedy Central, Nickelodeon, MTV and VH1, along with other movie and TV programming, at the time of the rebrand, some analysts suggested Paramount's platforms might not have enough brand awareness to give the likes of YouTube, Hulu and The Roku Channel a run for their money.
Pluto TV has had the benefit of being in the streaming game longer than many other platforms — it launched in 2014 and therefore is an established name — and it also has 79 million monthly users worldwide, according to Paramount. But that longevity and user base hasn't equaled extensive advertiser investment, according to Digiday's survey results.
For its part, Paramount+ was originally known as CBS All Access and it only entered the ad-supported streaming arena under its new moniker in March 2021. Therefore, the platform hasn't had as long to build name recognition, and it's also still working on building its audience base. In that area, Paramount+ has seen some success. The platform added 9.9 million subscribers in the Q4 2022 to reach 56 million by year end, according to Paramount.
Coming soon: The second installment in this series, publishing April 27, will dive deep into the results of Digiday's recent survey of brands and agencies to analyze how advertisers' preferences for ad options, software, targeting and campaign measurement preferences match up to the platforms' offerings. We will also examine challenges advertisers face when placing ads on ad-supported streaming services and provide a guide to which platforms are right for key advertiser needs.
https://staging.digiday.com/?p=500808