While other niche streaming services falter, Crunchyroll crosses 2 million subscribers
November 2, 2018 • 4 min read
•
•
At a time when the shine has slightly come off of niche video streaming services and video industry insiders weigh whether it's even possible for smaller services to thrive in a market dominated by Netflix and other streaming heavyweights, anime-focused Crunchyroll continues to push ahead — and has crossed 2 million paying subscribers.
This makes Crunchyroll, which is owned by AT&T through its Otter Media arm, a top 10 subscription video streaming service. And WarnerMedia sources say it's a valued asset — along with Otter Media in general — for its parent companies, which recently closed down DramaFever and FilmStruck, in part, because those services lacked a sufficient amount of scale.
There are multiple factors, including programming that caters to a broader audience, a foray into linear TV, and a growing events business, that helped Crunchyroll double subscribers since February 2017, the last time the company publicly reported subscription numbers, said Brady McCollum, head of business operations for Crunchyroll.
Today, Crunchyroll's library offers more than 1,100 anime titles and more than 40,000 episodes, available across eight different languages. Licensing rights to shows with a broader appeal such as "Dragon Ball Super," "Attack on Titan" and "Naruto Shippuden" has helped Crunchyroll reach people beyond hardcore anime fans, McCollum said. The series finale of "Dragon Ball Super," for instance, was watched by 2.9 million viewers, which puts it on par with some popular cable series on premium networks such as HBO, FX and AMC Networks.
"We have a handful of tentpole shows every year that go beyond the core audience toward a broader audience," McCollum said. "With 'Dragon Ball,' there's a nostalgia factor with some people."
Next up for Crunchyroll are its own original series, for which it's set up a 75-person production division with two new facilities in Los Angeles and Tokyo. The company's first original series, "High Guardian Spice," will premiere next year. Crunchyroll expects original programming to help drive new subscriptions — and retain existing users, McCollum said. "We continue to look for the right stories that are more keyed toward western audiences," McCollum said.
Events also factor into subscriptions. In September, the company held its second Crunchyroll Expo, which attracted 45,000 people through the turnstiles, up from 35,000 the previous year, the company said. In addition to its owned events, Crunchyroll maintains a presence at more than 100 anime- and gaming-focused events around the world every year.
"Events allow us to connect with the audience in real life and learn their interests and promote the service," McCollum said.
Crunchyroll is available in three tiers: free with ads, a premium ad-free subscription priced at $6.95 per month and bundled with distribution platform Vrv, which is also owned by Otter Media, for $9.99 per month. (The Vrv bundle is largely driven by Crunchyroll's popularity, but also includes streaming channels from Rooster Teeth, Nickelodeon, AMC Networks and Frederator.)
In addition to 2 million paying subscribers, Crunchyroll said it has 45 million registered users on its platform and 10 million monthly active users. Paying subscribers watch for an average of 45 minutes per day.
One thing that Crunchyroll has avoided doing is offer deep discounts and other tactics in order to goose conversions, McCollum said. "We offer a free-trial component — and that's it," he said. "We don't do bargain basement type of deals because inflating numbers is unsustainable. We would much rather take the approach of continuing to build more value into the subscription."
For Crunchyroll, the focus remains on building a multi-faceted media brand, with the video streaming platform at its core. In addition to hosting its own events, the company also sells merchandise and more recently has ventured into mobile gaming. (A second game is expected to be announced by the end of the month.)
"The market for niche services is going to continue to grow as people would rather be a part of community," said Alan Wolk, co-founder of TVRev. "But there are only so many very committed fans in any area, so companies will always have to add onto the core offerings."
"We want to be be something beyond just a video platform — and it's already been super beneficial to us," said McCollum.
Another area that Crunchyroll is exploring is linear TV. Earlier this spring, the company launched a one-hour programming block in Brazil with shows "Black Clover" and "Re:Zero" on local network Rede Brasil. More recently, it licensed "Mob Psycho 100" to Toonami, an anime-themed programming block on Cartoon Network in the U.S.
"We will continue to super-serve fans, but we also want to keep providing additional entry points for more casual fans," said McCollum.
Subscribe to the Digiday Video Briefing: A weekly email with news, quotes and stats around the modernization of video, TV and entertainment.  
https://staging.digiday.com/?p=310379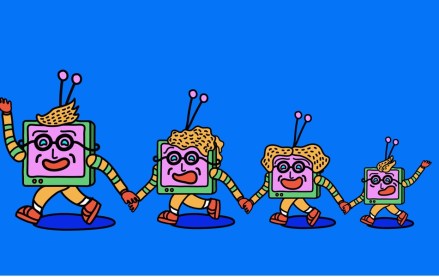 August 16, 2023 • 7 min read
This week's Future of TV Briefing looks at how the latest quarterly earnings season evinces more streaming subscriber growth struggles and a growing fondness for the bundle.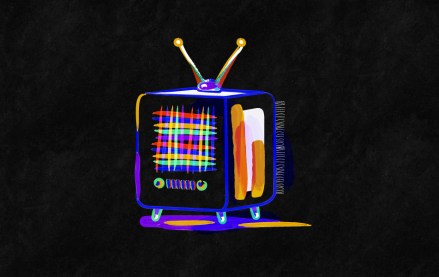 August 11, 2023 • 3 min read
It would appear that investors' enthusiasm for the CTV narrative that has served TTD, Magnite and PubMatic so well for the last 18 months is starting to plateau.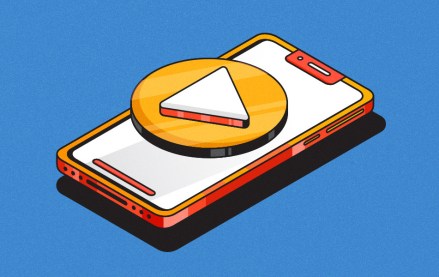 August 9, 2023 • 6 min read
This week's Future of TV Briefing looks at how platforms are pulling creators toward longer videos while brands push for shorter fare.