With MTV's growth as guide, Complex targets international expansion
June 17, 2019 • 6 min read
•
•
Complex Networks is looking across international waters as the digital video giant charts its next stage of growth.
Over the next 12 months, international expansion is a key focus area for Complex Networks. Headed up by Complex Networks president Christian Baesler and svp of global content distribution Myles O'Connell, the company is targeting markets such as Asia (including Japan, South Korea, China and Indonesia) as well as English-language countries such as the U.K. and Australia, and other developed markets such as Germany, France and South Africa.
"We have the relevance that MTV had years ago: we're the guide for what to listen to and what to wear, and celebrities follow us in a similar way to how they followed MTV," said Christian Baesler, president of Complex Networks. "Hip-hop and streetwear are big in other markets — Europe and Asia — and we have not approached those markets in an owned and operated way."
About 40% of Complex's website audience today exists outside of the U.S., Baesler said; and the company's programming on YouTube is also global; but prior to this year, Complex Networks hasn't looked to build international offices and infrastructure. That will change as Complex determines the best course of international expansion, starting with Asia, Europe and other established markets.
"We're trying to avoid the Vice mistake of going into too many markets too fast," said Baesler. "Where does it make sense to go in an owned-and-operated way and where does it make sense to partner with an organization that already has an infrastructure in place and can help us get into that market faster from a production and sales perspective?"
Complex Networks has already secured a few distribution deals to bring its programming to new regions. Last year, Complex signed a deal with iFlix, a free video streaming service that serves countries in Southeast Asia, Africa and the Middle East. As part of this deal, iFlix licensed six shows including "Hot Ones" and "Sneaker Shopping," and has created localized versions of "Hot Ones" for Indonesia, Malaysia and the Philippines. Earlier in June, Complex also signed a deal with Canadian broadcaster Corus Entertainment, under which Corus will license "Hot Ones" and "Sneaker Shopping" to broadcast on TV and digital, respectively; Corus will also co-produce new original series with Complex and will serve as the digital publisher's ad sales partner in Canada.
"We're not going to scale the business side by diminishing the value of the brand," Baesler said. "As we expand into each new market, whatever we do will stay true to our core, which is more important than just getting new revenue," Baesler said.
A growing, profitable business
Complex is on track to exceed $200 million in revenue this year, with half of that revenue coming from-non advertising sources such as video productions and licensing, commerce and events, according to a Business Insider report from earlier this year. Overall, Complex's revenues are expected to grow by 20%, the report said.
Among newer and growing revenue streams, events — Complex is expanding its signature ComplexCon to Chicago this year — will account for 15% of overall revenue this year, said Rich Antoniello, CEO of Complex Networks. Next year, Complex aims to do three or more events domestically and internationally, Baesler added.
Other revenue streams include commerce, which is on track to account for as much as 10% or 11% of revenue this year, Antoniello said, and studio productions, video licensing and syndication, which will bring in about 30% of overall revenue.
Antoniello said the diversified revenue portfolio can be attributed to the fact that Complex committed to creating longer programming and building franchises at an earlier stage. In 2017, the company hosted a small NewFronts presentation at Neuehouse in New York City with a fairly ambitious announcement: Complex was going to move from doing about a dozen daily and weekly shows to as much as 40 by the end of the year (Complex ended up growing to 33 shows by the end of 2017). And at a time when many digital publishers were focused on short formats for the Facebook news feed, Complex was focused on YouTube and shows that had 15- to 20-minute episodes. These shows, which include "Hot Ones," helped Complex venture into licensing, merchandise and events.
This year, Complex will spend 10% more on content than last year, and that does not include "massive" investments in expanding ComplexCon and other business areas, Antoniello said. "We're not waiting for Facebook to pay us," he added.
Complex Networks in a post-Go90 world
Now jointly owned by Verizon and Hearst, Complex Networks was also one of the biggest beneficiaries of Verizon's spending spree for Go90; the company received $150 million, according to Business Insider, which was paid out over multiple years, sources have previously told Digiday.
Antoniello said Complex Networks did not wildly spend its Go90 funds and instead used that money on programming which it's still producing and licensing to third parties today: "QB1: Beyond the Lights" was originally a Go90 show and now be found on Netflix, with a new season funded by Netflix coming out later this year.
"The Go90 investment is now gone," said Antoniello. "But we have replaced a great deal of that with other situations."
Overall, Complex is licensing 10 of its existing shows to Hulu and six shows to Netflix. Complex is in conversations with Netflix for new seasons of other shows the company is licensing to the streaming platform, according to a source.
"It took a long time for us to break through on the ad side; the distribution side did not have a problem because they are evaluators, they're not as romantic about things," said Antoniello. "When we had conversations with Netflix, they had already done the homework and saw what happens on Twitter when we drop a new episode of 'Hot Ones.' Whether it's Netflix or Hulu, we are not getting these deals by accident. No one is doing this for us out of charity."
A disciplined approach to growth
Complex Networks had its own huge pivot to video heading into 2016 when the company moved more than 80% of its text budget to video, Antoniello said. The plan was to create programming and develop talent in-house, which could draw loyal, repeat viewers.
But Complex's original investment in video came in 2012, when the company started with daily programming with brands such as Complex News. That initial investment was smaller — about 10% of the content budget — but success was tied to how much those revenues helped increase ad revenue on the site. This included basing bonuses for editorial and sales teams on ad revenue growth, Antoniello said.
"Every dollar you spend makes you feel better about the optics and further away from profitability — that's why our teams never fell in love with the Facebook view," Antoniello said.
Antoniello credits the original "disciplined" approach to video in Complex's decision to focus on longer programming that can lead into multiple-revenue-generating video franchises. It's helped with profitability — Complex is on pace to do $30 million in profits, according to Business Insider, though those profits are returned to the company's owners.
For Complex, the plan forward — through international expansion, events and commerce — is to be less and less reliant on advertising.
"If we can get one third [of our business] to be advertising and we can get our licensing and syndication up to 35-40%, we are going to be in amazing shape," Antoniello said. "Those are long-term, repeatable revenues."
Subscribe to the Digiday Video Briefing: A weekly email with news, quotes and stats around the modernization of video, TV and entertainment.
https://staging.digiday.com/?p=337938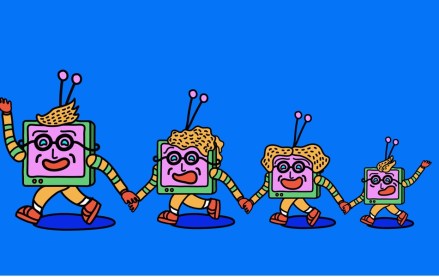 August 16, 2023 • 7 min read
This week's Future of TV Briefing looks at how the latest quarterly earnings season evinces more streaming subscriber growth struggles and a growing fondness for the bundle.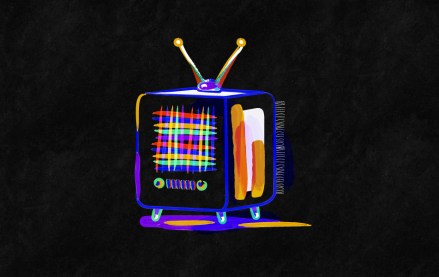 August 11, 2023 • 3 min read
It would appear that investors' enthusiasm for the CTV narrative that has served TTD, Magnite and PubMatic so well for the last 18 months is starting to plateau.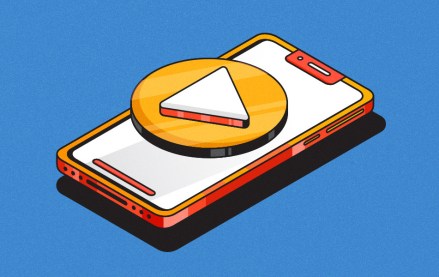 August 9, 2023 • 6 min read
This week's Future of TV Briefing looks at how platforms are pulling creators toward longer videos while brands push for shorter fare.