Cheatsheet: AT&T's media, advertising businesses remain wrapped up in traditional TV
October 24, 2018 • 4 min read
•
•
The future cannot come soon enough for AT&T's advertising business, which remains largely tied up in traditional TV. Fortunately for the telecom giant's broader media business, Turner's and HBO's non-advertising revenue streams exceeded AT&T's total advertising revenue in the third quarter of 2018.
The key numbers:
$1.5 billion in total advertising revenue
$944 million in Turner's advertising revenue, a 4 percent drop year over year
$445 million in revenue for AT&T's Xandr advertising division, up 34 percent year over year
$1.9 billion in Turner's subscription revenue for Turner, a 6 percent increase year over year
$1.5 billion in subscription revenue for HBO, a 7 percent increase year over year
Loss of 346,000 linear TV subscribers, somewhat offset by the addition of 49,000 DirecTV Now subscribers
DirecTV Now has 1.9 million subscribers, while AT&T's linear TV services have 23.3 million subscribers
A traditional TV ad business
AT&T's advertising business today is largely dependent on people watching linear TV. Of the company's $1.5 billion in total advertising revenue, $944 million came from Turner. The cable TV company's advertising revenue declined 4 percent because of declines in its U.S. TV network audience and international advertising revenue.
AT&T's second-largest advertising business appears to be AdWorks, which sells targeted ads on AT&T's linear TV services, taking advantage of the two minutes per hour of inventory that pay-TV providers are allotted to sell. AT&T doesn't break out AdWorks revenue, but during the company's earnings call on Oct. 24, AT&T CFO John Stephens said AdWorks is on a $400 million revenue run rate. AdWorks is part of AT&T's broader Xandr advertising division, which also includes AppNexus, the ad tech firm it officially acquired in August 2018. Between those businesses, Xandr's revenue grew by 34 percent to total $445 million.
Trying to catch cord-cutters
That AT&T's advertising business is currently so tied up in linear TV can be cause for concern, considering how AT&T's other TV businesses are doing. AT&T's linear TV services, DirecTV and U-Verse, are losing subscribers faster than AT&T's digital TV services, DirecTV Now and WatchTV, are adding them. DirecTV Now added 49,000 subscribers in Q3 to total 1.9 million subscribers, but that subscriber growth was not nearly enough to offset the 346,000 subscribers that the linear TV services lost in the quarter. AT&T did not specify how many subscribers WatchTV has.
Glass half-empty: AT&T is struggling to catch its linear TV customers who are cutting the cord. If people are canceling their DirecTV subscriptions and opting to sign up for ad-free services like Netflix and/or other streaming TV services like Sling TV and YouTube TV, that could undermine AT&T's addressable TV ambition to sell ads targeted to people watching TV delivered the traditional way as well as over the top.
Glass half-full: AT&T is getting more people to subscribe to its TV services that are delivered over the internet, which should benefit its advertising business. While AT&T lost 346,000 linear TV subscribers in aggregate in the quarter, the number would have been higher had U-Verse not added 13,000 subscribers to somewhat offset DirecTV's loss of 359,000 subscribers. U-Verse is delivered over the internet, so between U-Verse and DirecTV Now, AT&T has 5.5 million customers watching TV delivered over the internet.
Combining that internet-based delivery with AT&T's ownership of Turner's TV networks would enable Turner and Xandr to sell targeted ads against those customers. However Turner's audience on U-Verse and DirecTV Now is unlikely to be large enough to satisfy advertisers' reach demands. That's where Xandr could use AppNexus to cobble together video inventory from other sources in addition to the addressable TV inventory that Xandr is already accruing through deals with cable TV providers Altice and Frontier.
People are still paying for TV
While AT&T's legacy TV businesses are trending down, it's still big and not wholly reliant on ad revenue. At $1.9 billion in Q3, Turner's revenue from people subscribing to pay-TV services and getting a cut of that money is roughly double its advertising revenue and grew by 6 percent compared to a year ago. And almost all HBO's revenue is from subscriptions, which raked in $1.5 billion in the quarter, up 7 percent year over year.
Of course, Turner's and HBO's subscription revenues are susceptible to the changing economics of TV as people sign up for OTT TV services. Those services typically carry fewer channels so that they don't cost as much to subscribers, but that can mean less money going back to the TV networks they carry compared to the traditional TV model. Additionally OTT TV subscribers can be flaky, opting only to sign up for a service when a favorite show or sport is in season and then canceling their subscriptions. AT&T has already seen this seasonal shopper behavior with DirecTV Now, John Donovan, CEO of AT&T's Communications division, said on the earnings call.
Subscribe to the Digiday Video Briefing: A weekly email with news, quotes and stats around the modernization of video, TV and entertainment.  
https://staging.digiday.com/?p=309110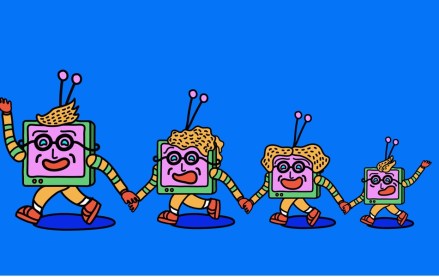 August 16, 2023 • 7 min read
•
•
This week's Future of TV Briefing looks at how the latest quarterly earnings season evinces more streaming subscriber growth struggles and a growing fondness for the bundle.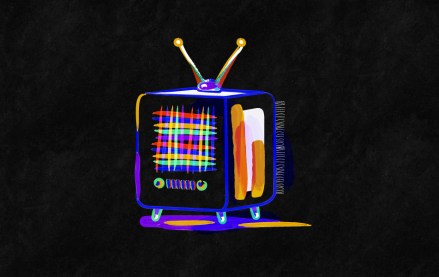 August 11, 2023 • 3 min read
•
•
It would appear that investors' enthusiasm for the CTV narrative that has served TTD, Magnite and PubMatic so well for the last 18 months is starting to plateau.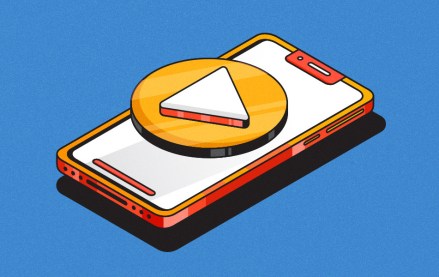 August 9, 2023 • 6 min read
•
•
This week's Future of TV Briefing looks at how platforms are pulling creators toward longer videos while brands push for shorter fare.