Why CBS, Viacom and others are open to making shows for streaming and TV rivals
May 29, 2019 • 8 min read
•
•
Driven by Netflix, TV production is a seller's market right now. It's leading some legacy TV companies to increasingly make movies and TV shows for their rivals. The key challenge for these companies is in weighing the benefit of short-term revenue gains versus building products that create a long-term direct relationship with customers.
The key hits:
Netflix, Disney, Hulu and others are spending more money on original content than ever before; Netflix alone spent $13 billion in cash on content in 2018.
This has created a seller's market, which has given some big legacy media companies including CBS and Viacom an opportunity to sell content to their rivals.
Viacom, for instance, has new studio divisions for MTV, Nickelodeon and Comedy Central, with others in the works. Viacom's AwesomenessTV acquisition, as well as its legacy Paramount TV business, are also big sellers of programming to Netflix, Amazon and other external buyers.
About a quarter of the shows produced by CBS TV Studios will be for other networks and platforms.
Short-term revenue gains from taking money from Netflix and other content buyers can be great, but it's important not to lose sight of long-term goals.
That said, it's still unclear what TV and streaming video look like five years or a decade from now, so it's important for programmers of all sizes to make smart, sensible bets when it comes to the distribution and monetization of their new and old IP.
Netflix alone spent $13 billion in cash on content in 2018 — and that number will continue to grow as Netflix looks to replace lost licensed programming with more original and exclusive productions. Beyond Netflix, Hulu spent $2.5 billion on content in 2017, a number that will grow as the company releases more than 40 original movies and TV shows in 2019. Disney, which now fully controls Hulu and will launch Disney+ later this fall, has also said it plans to increase the original content budget for Hulu, while also buying original content from third parties for Disney+. This does not even include other streaming services on the horizon from WarnerMedia and NBCUniversal.
With the amount of money going into original productions, it's hard for a media company to walk away completely. As one top TV content licensing and distribution executive recently told me, "You want to soak up some of that money."
This is a big reason why Viacom, for instance, has created studio divisions inside some of its key programming brands including MTV, Nickelodeon and Comedy Central. Viacom also owns Awesomeness, which sits underneath its Viacom Digital Studios division and has sold movies and TV shows to Netflix and Hulu. And that doesn't even include Viacom's legacy TV production business, Paramount Television, which could generate as much as $600 million for the company in 2019 and has sold shows such as "Jack Ryan" to Amazon and "The Haunting of Hill House" to Netflix. Overall, Viacom thinks its various studio businesses can bring in more than a billion dollars as the company continues to ramp up productions for external buyers, said a source.
Meanwhile, CBS, Viacom's sister company under the Redstone media empire, is also pushing to supply programming to rival traditional and streaming video networks. About a quarter of the shows produced by CBS Television Studios this year are for other platforms including Netflix ("Dead to Me") and Disney+ ("Diary of a Female President"), according to The Wall Street Journal.
Now, companies doing business with rivals is not necessarily new to the TV industry: TV studios will often sell to the best possible buyer, even if that buyer directly competes with a studio's own sister network or streaming platform. For instance, Warner Bros. is the studio behind "The Big Bang Theory," which just completed its 12-season run as a major hit for CBS.
What's different now is that some of CBS's TV rivals — Disney and WarnerMedia, in particular — are increasingly focused on having their studio assets produce content for their own platforms versus third parties.
Strategically, it's important for companies to not make half-hearted attempts in streaming video, according to Chris Erwin, co-founder of entertainment firm Doing Work As. "Studios and networks will be more than glad to sell to the growing content buyer universe," Erwin said. "But while that means money comes in the door now, it also means that a lot of institutional resources will cater to short-sighted business goals, and not preparing teams or the company for what makes them more viable for the future."
It does not have to be an either/or situation, according to some TV industry insiders. Viacom, for instance, is able to make money by selling movies based off popular intellectual property such as "Rocko's Modern Life" and "Invader Zim" to Netflix; but if people want more Rocko or Zim, then they'd have to subscribe to Viacom's new subscription service Nick Hits, which is available for $8 per month through Amazon Prime Video Channels and Apple TV Channels. Not everyone who watches "Invader Zim" on Netflix will subscribe to Nick's niche subscription service, but some might — and that's the calculated bet Viacom is making here. As one source described it, this allows Viacom to get the "heroin hit" of the money that is being spent by Netflix and others, while also working toward owning some type of direct, long-term relationship with fans. And Viacom has had some success on this front: its Noggin subscription service has 2.5 million subscribers globally, the company said.
As we have extensively covered at Digiday, how to properly manage IP is a central — and perhaps existential — question for the entertainment industry as it grapples with a TV landscape that will be controlled by a handful of giants. But another thing to keep in mind is that even with Netflix's massive subscriber advantage, Disney's super-sized IP factory and vertically-integrated giants such as AT&T and Comcast spending heavily on content, it's still not clear what TV and streaming video look like in five years, which is a fair argument for making as many smart bets as you can right now.
Confessional
"A general thing that happens in this industry is you have people who worked at failed companies and then get big jobs elsewhere — it's endemic to the entire industry." — A longtime digital publishing and TV executive
Numbers don't lie
60%: Percentage of ESPN's "SportsCenter" audience on Snapchat that tunes in three or more times per week.
33: The number of original series (11) and movies (22) Netflix has produced for India — a key and challenging market for the streaming giant.
2 million: Number of live TV subscribers for Hulu, according to new eMarketer estimates.
What we've covered
IGTV goes 90:
IGTV has added support for horizontal videos, which came after Instagram kept getting requests for that functionality from creators and other video makers.
What creators want more, though, is an ad product that they can make money from. Instagram has no meaningful update on when a monetization product will be released.
Read more about IGTV here.
BuzzFeed brings its ads and commerce strategy to the UK:
BuzzFeed is producing more local content and commerce-related ad partnerships in the U.K.
Mark Rogers, a former Dow Jones executive, has been hired as BuzzFeed's first U.K. general manager.
Read more about BuzzFeed's U.K. plans here.
What we're reading
Why YouTube is changing how it counts subscribers: Within the next three months, YouTube will only display rounded figures instead of actual subscriber counts. The reason? YouTube said it's all about having consistency in how it displays subscriber counts across its platform. What's also likely is that YouTube wants to discourage competitiveness among creators and fans who obsess over how many followers a particular channel has.
What to expect from Hulu under Disney's control: Disney+ is a top priority for the Mouse House, but don't ignore the fact that it has a large streaming service now fully under its control. Disney said it plans to fund more original content for Hulu, find ways for Hulu to collaborate with other parts of the company such as the newly acquired Fox studio and FX assets, as well as international expansion.
'Black Mirror' creators talk about doing an interactive movie: It took nearly two years for Netflix and the team behind "Black Mirror" to produce "Bandersnatch." Interactive programming on Netflix is a promising idea, though I'm skeptical on how much interactive programming Netflix can successfully deploy. Everyone sampled "Bandersnatch," but I don't hear much about the interactive Bear Grylls documentary. That said, the "Black Mirror" team said they would do it again.
Disney+ will not be a Netflix killer: Repeat after me: Disney+ will not be a Netflix killer. Both products can — and likely will — be complementary.
Subscribe to the Digiday Video Briefing: A weekly email with news, quotes and stats around the modernization of video, TV and entertainment.
https://staging.digiday.com/?p=335804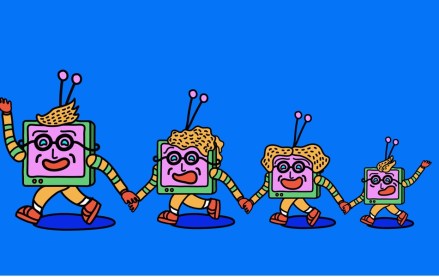 August 16, 2023 • 7 min read
This week's Future of TV Briefing looks at how the latest quarterly earnings season evinces more streaming subscriber growth struggles and a growing fondness for the bundle.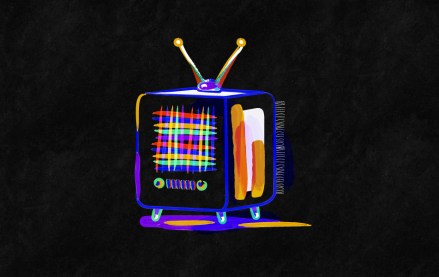 August 11, 2023 • 3 min read
It would appear that investors' enthusiasm for the CTV narrative that has served TTD, Magnite and PubMatic so well for the last 18 months is starting to plateau.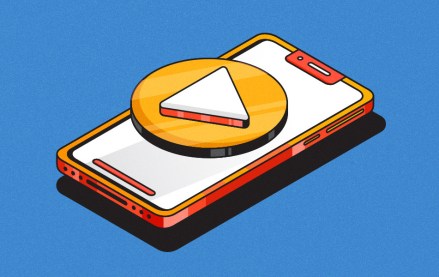 August 9, 2023 • 6 min read
This week's Future of TV Briefing looks at how platforms are pulling creators toward longer videos while brands push for shorter fare.