'A turning point': Buyers are adopting TV-style co-viewing metrics for connected TV
January 22, 2019 • 6 min read
•
•
Connected TV ad buying is becoming more TV-like. In the latest sign of connected TV advertising's maturation, advertisers have begun to count co-viewing — whether more than one person was in the room to see an ad on a single screen — as part of their connected TV campaigns.
Dentsu Aegis Network, Horizon Media, MullenLowe's Mediahub and RPA are among the agencies that have agreed to count co-viewing impressions on connected TV toward the impression guarantees they have negotiated with Hulu and Roku in their most recent round of upfront deals.
"Philosophically we absolutely agree that if OTT viewing is happening in the living room — and we know it is — and people are consuming the same way they're consuming live linear TV content, we should all push to account for co-viewing to make things equitable," said Samantha Rose, svp of video investment at Horizon Media.
The adoption of co-viewing impression measurement creates an opportunity for connected TV advertising to be evaluated more closely alongside TV advertising, where counting co-viewing is an established practice. "The majority of us come from the linear TV side of things, and [counting co-viewing] is standard business practice. People co-view, and we want to account for them," said Lisa Herdman, svp and director of national video investment and branded content at RPA.
It sounds simple, but extending an established TV business practice to an emerging medium like connected TV is not a straightforward undertaking. Even as ad buyers agree to count co-viewing, they are wary of the accuracy of those measurements. As a result, co-viewing became an important bargaining chip in ad buyers' most recent upfront negotiations with Hulu and Roku.
"We all know [advertising] costs in linear TV are going up because supply is going down. Suddenly, if you're adding supply in connected TV [by counting multiple impressions for a single ad exposure], the costs should go down," said Mike Piner, svp of video and data-driven investments at MullenLowe's Mediahub.
Historically, connected TV ad impressions were counted like web and mobile ad impressions, where it's assumed that only one person is looking at the screen. That was the case despite the widely held belief that more than one person is often in the room when people are streaming videos on their connected TVs. According to a 2017 survey conducted by the Interactive Advertising Bureau and sponsored by Hulu, Roku and Comcast's FreeWheel, there are multiple people in the room 93 percent of the time when people stream OTT videos on their connected TVs, compared to 96 percent of the time for traditional TV.
Advertisers began to accept co-viewing measurement for their connected TV campaigns in the latest upfront cycle "because we felt like OTT is at a bit of a turning point," said Rose. In 2018, connected TV overtook mobile for the largest share of video ad impressions. Also last year, Nielsen began to measure connected TV viewership as part of its Digital Ad Ratings, which is how Hulu and Roku are measuring their co-viewing impressions. In addition to Hulu and Roku, NBCUniversal is also relying on Nielsen's connected TV measurement to incorporate co-viewing into its cross-platform video ad measurement program CFlight.
For ad sellers like Hulu, Roku and NBCUniversal, the reason to count co-viewing impressions is pretty obvious. It gives them more inventory to sell to advertisers. That can be a particular advantage for Hulu, which often has more demand than supply and can lead advertisers to spend their money elsewhere. For ad buyers, accepting co-viewing impressions can lead to lower prices.
So far, it seems co-viewing has corresponded with price drops for ad buyers. One ad buyer said they were able to negotiate a "pretty significant pricing benefit" with Hulu in exchange for agreeing to count co-viewing toward their impression guarantee.
Ad buyers are not only lobbying for lower prices to preserve the law of supply and demand. They are also seeking discounts because there is some uncertainty with how co-viewing impressions are being counted. "Squishy is a good word for it," said Lisa Herdman, svp and director of national video investment and branded content at RPA.
To measure co-viewing, Hulu and Roku pass their respective first-party viewership data to Experian, which matches that data against Nielsen's data that tallies how many people in its measurement panel were in the room to calculate a co-viewing factor (or average number of people in the room) for each individual impression. Nielsen's panel data — such as the demographic makeup of the household, the shows the people in that household watch, when they watch them and what devices they use to watch them — is used to estimate the likely number of people in the room for impressions in households that it does not measure directly but that share characteristics with its panel households. As a result, for a single impression served on Hulu or Roku, Nielsen may calculate a co-viewing factor of 1.23 if its data suggests a slight likelihood that more than one person was in the room when an ad was served, whereas for another impression it may calculate a co-viewing factor of 1.90 if it's more likely that two people were in the room.
"The No. 1 caution is we want to make sure the methodology is solid and we get consistent results from publishers and media owners and third-party-measurement vendors," said Maggie Zhang, svp of non-linear video research and insights at Dentsu Aegis Network.
Ad buyers' unease with how co-viewing is counted comes down to a few issues. First, advertisers are unable to independently verify the data that Hulu and Roku pass to Experian and Nielsen to calculate co-viewing. Second, advertisers have to trust that Nielsen's panel is representative of the overall viewership for their campaign. Third, Nielsen's connected TV measurement methodology has not yet been accredited by the Media Rating Council; for what it's worth, to date only Innovid and Pixalate's connected TV ad measurement methodologies have been accredited by the MRC.
Despite those measurement concerns, ad buyers are willing to experiment with counting co-viewing impressions. In the long run, establishing more parity between how traditional TV and connected TV is measured will help them move TV ad dollars to follow TV audiences as they continue to shift to streaming. And in the short term, getting on board early can help to ensure that any corresponding shift in TV advertising economics is favorable to advertisers.
"We're all seeing the TV ratings figures go down, so it's not a bad thing to say that actually more viewing is happening [on connected TV] than we're accounting for. But when we do that, we have to make sure that's reflected in the deals fairly," said Piner.
This article has been updated to reflect that Nielsen calculates the co-viewing factor individually for each impression passed from Hulu and Roku. It previously indicated that Nielsen calculates a single average co-viewing factor applied across all the impressions in a campaign.
https://staging.digiday.com/?p=319296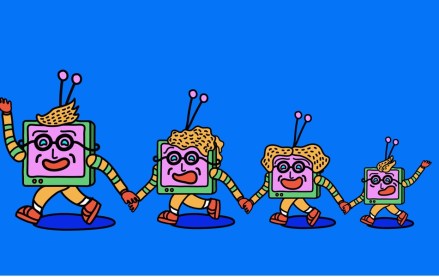 August 16, 2023 • 7 min read
This week's Future of TV Briefing looks at how the latest quarterly earnings season evinces more streaming subscriber growth struggles and a growing fondness for the bundle.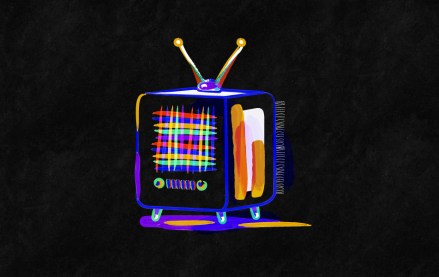 August 11, 2023 • 3 min read
It would appear that investors' enthusiasm for the CTV narrative that has served TTD, Magnite and PubMatic so well for the last 18 months is starting to plateau.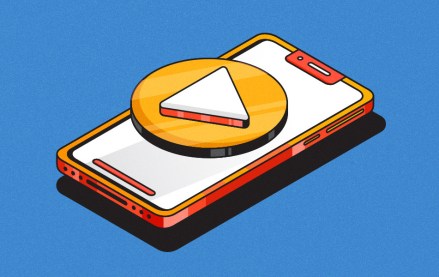 August 9, 2023 • 6 min read
This week's Future of TV Briefing looks at how platforms are pulling creators toward longer videos while brands push for shorter fare.