Amazon is slashing royalties for video makers uploading to Prime Video
March 14, 2019 • 4 min read
•
•
Amazon is making new changes to a royalty program for content owners that upload videos directly into Prime Video.
Launched in May 2016, Amazon's Prime Video Direct program gives video creators and media companies the ability to put their content inside Prime Video. Once uploaded, these videos can be found inside the Prime Video app next to movies and TV shows produced or licensed by Amazon. Videos made by an auto publisher or video creator could ostensibly be seen next to reality TV shows such as "The Grand Tour."
For those that upload either episodic video shows or individual titles through Prime Video Direct, the program pays out royalties at set rates based on the aggregate hours viewed per title. In the U.S., Amazon paid between 6 cents and 15 cents per hour viewed in 2018; a similar sliding scale also exists for other Amazon markets the PVD program is offered including the U.K., Germany and Japan, according to a rate card.
Starting in April, Amazon is implementing changes to its U.S. rate card that will drop prices to between 4 cents and 10 cents per hour streamed, according to an email sent to Prime Video Direct account holders obtained by Digiday. In effect, this means that Amazon will be dropping its rates by 33 percent on both ends of the rate card.
Amazon did not provide a comment by press time.
As part of the changes, Amazon is also introducing a new sliding scale on how it determines payments in the U.S. Instead of a flat fee based on aggregate hours viewed, the company is introducing a new metric, called "Customer Engagement Ranking," which will score video titles based on a variety of factors including unique viewers, hours streamed and the popularity of the title in terms of talent, IMDb rating or even box-office performance.
On its website, Amazon describes CER as "a percentile ranking of a title's level of engagement with our Prime customers in relation to other Included with Prime (SVOD) titles published via Prime Video Direct within a single territory. … CER is calculated at a season level for episodic content and is calculated on an individual title level for standalone titles."
Going forward, if a title has a better CER than average — as measured by Amazon — than it will pay up to 10 cents per hour, which is 4 cents better than the base rate of 6 cents per hour. If the title is performing worse, payments can be as low as 4 cents per hour.
With Amazon providing little information into exactly how it calculates that customer engagement score, the ranking becomes a "black box" that limits a video maker's ability to project revenue from Prime Video Direct, according to Aaron Linsdau, a speaker and filmmaker who has an 83-minute documentary film about his expedition to the South Pole, among a few other projects on Prime Video. "Now there is no quantifiable way for me to know how much revenue we'd make," Linsdau said.
Amazon's move to change its rate card for Prime Video Direct comes after the company dropped royalty rates last year. Initially, the program was paying 15 cents per hour in the U.S. and 6 cents per hour in the U.K. based on hours viewed. In 2018, Amazon introduced a sliding scale which paid between 6 cents and 15 cents per hour in the U.S.

As part of Amazon's new terms, which will go into effect at the beginning of April, the company is also introducing a flat rate of ¥8 ($0.07) per hour in Japan; rates in the U.K., Germany and Austria will remain the same.
Amazon has not disclosed how much it has paid out in royalties over the life of the Prime Video Direct program. In July 2017, the company said the program had paid out "tens of millions of dollars" with "billions of minutes" streamed in its first year.
For some media companies, Amazon Prime Video Direct is a growing opportunity — especially as a way to earn incremental revenue from existing videos and shows. And by uploading a greater volume of content, bigger programmers have the chance to make even more money going forward. An executive at a prominent digital publisher said it can make between $10,000 and $40,000 per month from the program, and total royalties continue to go up.
Even video publishers that are on Amazon Prime Video Direct but haven't used the program all that much, the program remains relevant because of Amazon's interests in streaming video.
"It's not super significant or meaningful for us right now," said video executive at a top social video publisher. "But we know we want to be there."
But for smaller video owners, especially independent video creators and filmmakers who saw Amazon as a meaningful source of revenue that could be put back into creating more films and series, the changes are significant.
"You can't just get onto Netflix, Hulu," said Linsdau. "This has been one of the only platforms that has been somewhat viable."
Download the Digiday Video Dictionary — your guide to the terms and acronyms defining the future of video. 
https://staging.digiday.com/?p=325923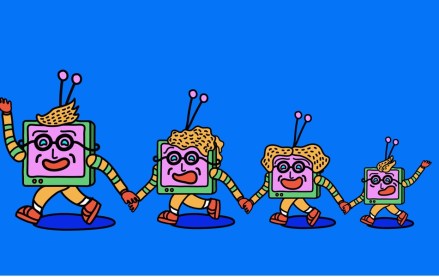 August 16, 2023 • 7 min read
This week's Future of TV Briefing looks at how the latest quarterly earnings season evinces more streaming subscriber growth struggles and a growing fondness for the bundle.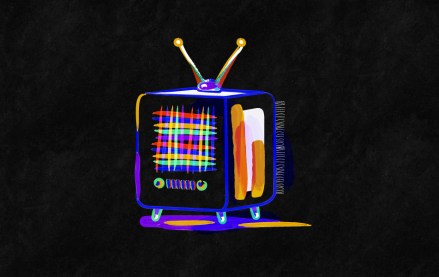 August 11, 2023 • 3 min read
It would appear that investors' enthusiasm for the CTV narrative that has served TTD, Magnite and PubMatic so well for the last 18 months is starting to plateau.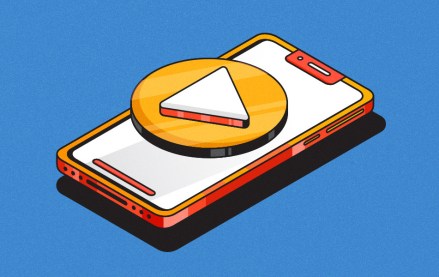 August 9, 2023 • 6 min read
This week's Future of TV Briefing looks at how platforms are pulling creators toward longer videos while brands push for shorter fare.