'Who has what?': Agency execs want more clarity into Xandr and WarnerMedia's sales relationship
August 19, 2019 • 7 min read
•
•
Roughly a year after AT&T acquired WarnerMedia (née Time Warner) and officially introduced its advanced advertising arm, Xandr, the telecom giant's two advertising-related businesses have agency ad buyers seeing double, hoping for a clearer view of how the two divisions will work together.
That is especially apparent now, now that this year's annual TV-and-video upfront ad-buying cycle is over and WarnerMedia has shaken up its sales leadership.
While WarnerMedia and Xandr participated in this year's upfront as effectively separate sellers, agency execs lobbied for the two companies to participate in meetings together, and multiple agencies succeeded in arranging these joint meetings, though not necessarily in receiving the clarity they had hoped for regarding how WarnerMedia and Xandr can work together more closely in what they offer advertisers.
"We were like, 'It's time to get in the same room and talk about how things can work together better because that's how we get more performance," said an exec at one agency that requested a joint meeting with WarnerMedia and Xandr.
The joint meetings that some agencies have scored, however, suggested that WarnerMedia's sales team and Xandr may first need to hash out their relationship with each other. "We did have one meeting where they were all in the same room, and it was horribly uncomfortable. Horribly uncomfortable," said a second agency exec. In that meeting, WarnerMedia and Xandr execs were asked what if Xandr's tools for ad buyers were to advise them to buy from media companies other than the media company formerly known as Turner. "The Turner guys were like, 'Uh, wait a second,'" said this exec.
"With dozens of joint client meetings and counting — WarnerMedia Ad Sales and Xandr are committed to providing unique and relevant advertising opportunities for our clients. This past year's Upfront was only the beginning,  and our advertising partners should expect even deeper collaborations in the future," said reps from WarnerMedia Ad Sales and Xandr in a joint statement.
A shifting TV-digital ad market
That agency execs are pressing for more clarity into the relationship between WarnerMedia's sales team and Xandr is not unique to the two companies. It's a high-profile example of the friction that seems unavoidable as the TV advertising market undergoes a seismic shift from content-based advertising to audience-based advertising. It's a shift familiar to publishers that have adopted programmatic advertising and had to determine how to adapt their sales organizations. Agencies are going through a similar change as the rise of connected TV has led TV ad buyers overlapping with digital and programmatic ad buyers. "I would say that it's an industry issue as opposed to just Turner and Xandr," said the second agency exec.
That said, a recent shift specific to WarnerMedia's sales organization has brought to the forefront the issue with respect to AT&T's advertising businesses.
A week after WarnerMedia had closed this year's upfront negotiations, news broke that its ad sales chief, Donna Speciale, would be leaving the company along with two of her lieutenants, evp of portfolio sales and client partnerships Frank Sgrizzi and Dan Riess, who had been evp of its data-driven advertising division Turner Ignite. The departures themselves were not a shock, according to multiple agency execs. A host of incumbent WarnerMedia execs have left following the acquisition by AT&T, including HBO CEO Richard Plepler and Turner president David Levy.
The TV-and-video upfront marketplace can resemble a major sports league in that each annual negotiating cycle is a season and the gap between seasons seems to tighten each year. In sports, a coach stepping aside after the last season heralds a regime change for the next season. Agency execs are wondering whether Speciale's departure signals something similar.
"I don't think [Speciale's departure] was anything earth-shattering. The fact that they announced it so soon after the upfront is a different scenario," said a third agency exec.
"We're totally presuming that it means more Xandr oversight over Warner. That's what it feels like," said a fourth agency exec. The first agency exec said they had also received that impression from conference calls with WarnerMedia sellers that included "Xandr data people."
The involvement of Xandr's data employees in WarnerMedia's conversations with ad buyers shouldn't be surprising. In January, the two divisions announced that advertisers would be able to use AT&T's subscriber data through Xandr to target ads on WarnerMedia's TV networks and digital properties.
TV ad buyers are sensitive to what Xandr's involvement may mean for the future of WarnerMedia's sales team because they don't want WarnerMedia's sales team out of the picture. Over the past few years, TV advertising has adopted a more data-driven, audience-based approach, and WarnerMedia had been one of the foremost proponents of the shift. That shift is still very much underway, and WarnerMedia's salespeople are considered by agency execs to be important facilitators because of their backgrounds in traditional TV advertising and knowledge of data-driven, audience-based advertising.
Separate sales efforts
Since the acquisition of WarnerMedia and the unveiling of Xandr, WarnerMedia's and Xandr's ad sales efforts have been considered by agency execs to be largely separate affairs. Xandr may work with WarnerMedia on ad targeting and branded content, and WarnerMedia may sell some of its digital inventory through Xandr's programmatic marketplace. But Xandr's primary concentration has been selling addressable TV inventory from AT&T-owned DirecTV and other pay-TV providers, whereas WarnerMedia has focused on more traditional TV ad sales in addition to pitching its digital properties.
"They were saying Xandr was the data team behind all this, but it wasn't sold as one combined offering in the marketplace," said the first agency exec.
Agency execs received an up-close view of the relative autonomy of the two AT&T companies in this year's upfront. "It was really separate. They definitely talked about each other, but they had different [upfront presentations], different upfront discussions, different upfront negotiations," said the fourth agency exec. While WarnerMedia was looking for advertisers to commit to advertising on its TV networks and digital properties, which include CNN, TBS, TNT and Bleacher Report, Xandr was in search of buyers for its addressable TV inventory and digital video marketplace Community.
However, the availability of WarnerMedia's digital inventory within Community has introduced "maybe not so much confusion but a general question of who has what?" said the second agency exec.
That question is relatively benign at the moment. The overwhelming majority of WarnerMedia's TV inventory is sold the traditional way; in January, Speciale said that only 5% of it was used for audience-based buying. "I don't think TV advertisers are going to be able to deal with Xandr alone on a WarnerMedia plan, not in the short term," said the first agency exec.
Predicting the future
Agency execs can't shake the feeling that, as TV advertising continues to gravitate to audience-based buying, AT&T's ad business will pull more toward Xandr's direction. "In the past, maybe WarnerMedia was starting to use some data from Xandr, but as we move forward, I think we're seeing the Xandr team have input and influence into the WarnerMedia media plans," said the first agency exec who was not able to cite any examples of that input and influence to date.
To be clear, Xandr's involvement in WarnerMedia's sales pitch is not necessarily a sore spot for ad buyers. Every agency exec interviewed for this article said that they would prefer Xandr and WarnerMedia to work together. The targeting and measurement possible through Xandr's data capabilities could help to improve the performance of ads running on WarnerMedia's properties, and the premium nature of WarnerMedia's properties can assuage the concerns of TV advertisers that the more targeted an ad, the more likely it ran against a random cat video.
Xandr and WarnerMedia working together isn't the problem but the point. It's the cornerstone to AT&T's advertising and media strategy, as AT&T CEO Randall Stephenson has said. The problem is that agency execs are not clear on the extent to which WarnerMedia's sales team and Xandr will be working together moving forward.
"We've met with Xandr more than we've met with Turner over the last few months. But it's all still up in the air," said the second agency exec. This person has been in half a dozen or so meetings with Xandr CEO Brian Lesser, and the conversations concentrated on Xandr's focus, not the combined Xandr-WarnerMedia focus. "At one point somebody did make a joke that it's unlikely Xandr has booked Bryant Park Grill for next year's upfront week, meaning: There will be one event, there will be one upfront," said this exec.
https://staging.digiday.com/?p=343772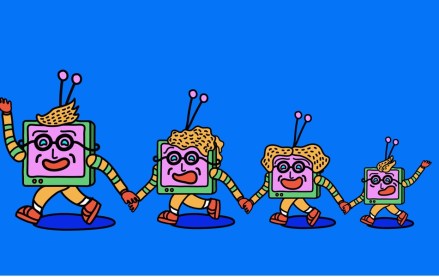 August 16, 2023 • 7 min read
This week's Future of TV Briefing looks at how the latest quarterly earnings season evinces more streaming subscriber growth struggles and a growing fondness for the bundle.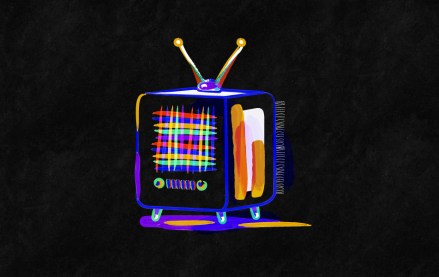 August 11, 2023 • 3 min read
It would appear that investors' enthusiasm for the CTV narrative that has served TTD, Magnite and PubMatic so well for the last 18 months is starting to plateau.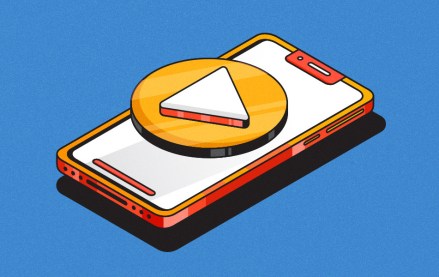 August 9, 2023 • 6 min read
This week's Future of TV Briefing looks at how platforms are pulling creators toward longer videos while brands push for shorter fare.