'There is scale there': Myths of addressable TV advertising
December 19, 2018 • 6 min read
•
•
For all of advertising's holy grails, addressable TV is often held out as the holiest of them. An ad shown on a TV-size screen alongside TV-quality content but pinpointed with digital's precision — it's the thing of John Wanamaker's dreams. But like any good dream, it's hard to tell what's real.
The distinction may become more difficult in 2019 as TV networks, cable and satellite TV providers and streaming TV services work to make more TV inventory available for addressable, which is TV's term for "targeted," advertising. In an attempt to head off the confusion, here are some of the biggest misconceptions surrounding addressable TV advertising.
Myth: Addressable TV means live, linear TV
This is more a matter of perception than a misconception or myth. Generally speaking, when people say addressable TV, they are referring to the two minutes an hour of ad inventory that TV networks allot to cable and satellite operators to sell on their live feeds. But the term is also accepted to include the on-demand programming accessed via a set-top box. And it spans the same inventory on streaming TV services such as Sling TV, DirecTV Now, YouTube TV and Hulu's live TV service. There are some who throw in any TV show streamed over the internet, but that appears to be a radical interpretation.
Taking a consensus across those interviewed for this article, which includes ad buyers and ad sellers, addressable TV refers to ads that can be targeted to individual households against live and on-demand TV programming accessed through a cable, satellite or streaming TV service.
Myth: Addressable TV is way more expensive than regular TV
A typical ad running on a basic cable TV network can cost $10 for every thousand impressions. Against that yardstick, the $40 CPM for an average addressable TV campaign can seem pretty steep. But that's the wrong yardstick, according to Tracey Scheppach, CEO and co-founded of Matter More Media, an agency that specializes in addressable TV and video advertising. Instead, Scheppach and others compare pricing on an effective CPM model, in which they calculate an ad's price by taking the total money and dividing it by the number of impressions served to the intended audience.
Take, for instance, an advertiser looking to reach an audience of moms with young children. If that advertiser runs a non-addressable TV campaign for a $10 CPM and 10 percent of those ads are served to that audience, that works out to a $100 effective CPM (eCPM). Since an addressable campaign would be targeted specifically at that audience and only serve ads to viewers in that segment, the $40 CPM would equal a $40 eCPM.
"When you cut out the waste, the effective CPM is a lot more attractive," said Michael Lyons, chief media officer at Bliss Point Media, an agency that specializes in video advertising.
Myth: Addressable TV doesn't offer enough scale
Roughly one-eighth of TV inventory today is available for addressable advertising. There are more than 60 million households in the U.S. that can be served addressable ads on traditional cable and satellite TV, according to Jason Brown, vp and head of ad sales partnerships at Xandr.
"There is scale there. It just needs to be stitched together," said Mike Piner, svp of video and data-driven investments at MullenLowe's Mediahub.
Companies such as NCC Media — a TV advertising joint venture by Charter, Comcast and Cox that aggregates and sells cable operators' VOD inventory for audience-based buys — are stitching together the respective operators' addressable inventory. "If you're Yoplait and want to target yogurt-loving moms, you can work with LiveRamp and NCC to execute across all three footprints," said Allison Metcalfe, gm of TV at LiveRamp, the identity matching company formerly known as Acxiom.
Additionally, the share of TV inventory available for addressable advertising is extending beyond that two-minutes-per-hour that's allotted to pay-TV distributors. Comcast has been working with network groups including NBCUniversal, which it owns, and Viacom to enable addressable advertising across more of the networks' live and on-demand programming on its cable service. Similarly, AT&T, which owns Turner's networks and Xandr's advertising business, is expected to do the same across Turner's linear and on-demand inventory.
Myth: Households can be addressed equally
While there are millions of addressable households in the U.S., not all of them are addressable to the same degree. As is the case with targeted advertising, the targeting is contingent on the underlying data. When it comes to addressable TV advertising, that underlying data has some gaps.
"There are households within a national sample that have a bunch of information about them — buying tendencies, income, etc. — and there's also a big bunch of households that have almost no information," said John Halley, evp and COO of Viacom Ad Solutions.
Ad tech companies such as LiveRamp are working to reconcile the disparate household data to bring households' addressability into balance across various cable and satellite operators' subscriber bases. Similarly, TV companies, including Viacom, NBCUniversal and Turner, have formed the OpenAP consortium to standardize their audience data in support of addressable advertising. But even that group is a small sample of the broader TV ecosystem and does not cover all the datasets that may be used for addressable advertising.
"It's going to be a longer, complex period to develop the information layer that is required to transact at the kind of scale and quality that the broader-based buyers are used to," said Halley.
Myth: Addressable TV is not applicable for brand advertisers
Addressable TV does not only suit advertisers looking to pinpoint the specific sliver of people likely to immediately run out and buy a brand's product after seeing an ad. Brand advertisers looking to reach a wide audience may find it valuable to use addressable advertising to tailor their messages to certain segments within that audience, such as Spanish-speaking households or households with kids of a certain age, said Piner. Similarly, advertisers can use addressable advertising to frequency cap their campaigns so that individual households aren't bombarded with the same ad by a brand to the point of annoyance, said Brown.
Myth: There's no way to measure an addressable TV ad against business results
"Some folks still feel that [addressable TV advertising] can't close the loop like digital. That's not true," said Brown. Xandr has run studies with auto brands, for example, to anonymously combine its ad exposure data with dealership sales data collected by companies such as Polk and Experian to measure any lift in sales for people who saw a brand's ad against those who didn't see it. The company performs similar lift measurement studies for consumer packaged goods advertisers using in-store purchase data from Nielsen Catalina Solutions.
Subscribe to the Digiday Video Briefing: A weekly email with news, quotes and stats around the modernization of video, TV and entertainment. 
https://staging.digiday.com/?p=315970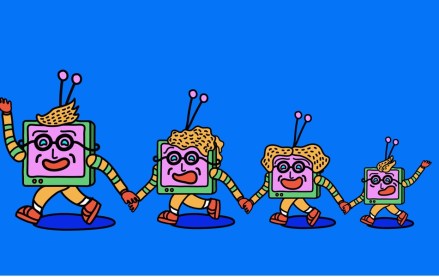 August 16, 2023 • 7 min read
•
•
This week's Future of TV Briefing looks at how the latest quarterly earnings season evinces more streaming subscriber growth struggles and a growing fondness for the bundle.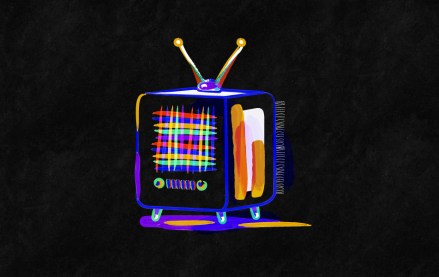 August 11, 2023 • 3 min read
•
•
It would appear that investors' enthusiasm for the CTV narrative that has served TTD, Magnite and PubMatic so well for the last 18 months is starting to plateau.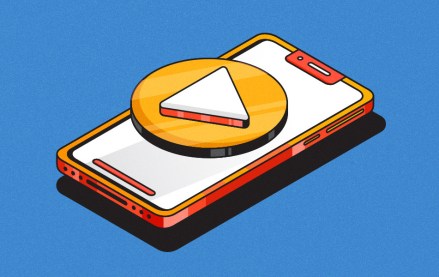 August 9, 2023 • 6 min read
•
•
This week's Future of TV Briefing looks at how platforms are pulling creators toward longer videos while brands push for shorter fare.