Ad buyers' latest gripe: Outstream video ads playing out of view
February 15, 2019 • 6 min read
•
•
Outstream video ads — commercials that autoplay within article pages — have grown in popularity with advertisers. The format is an alternative to scarce, expensive in-stream video placements like commercials that play before videos.
But some buyers are concerned they're not always getting an accurate look at how their campaigns are performing: They're particularly concerned that their video ads will continue to play to completion while out of view and that these out-of-view plays are being counted toward an ad's completion rate, messing with one metric that brand advertisers in particular monitor to evaluate an ad's effectiveness.
In recent weeks, an advertiser bought outstream video ads from several outstream video ad vendors running on mobile web and found that, in some instances, the ads' completion rates exceeded their viewability rates. That led this advertiser, who asked to remain anonymous, to conclude that the ads continued to play even after a person had scrolled them out of view, which compromises advertisers' ability to evaluate an ad's performance based on completion rate. It's a conclusion that did not surprise agency execs interviewed for this article.
"We know it's very possible that the ad might be completing and not in view. There's no question about that," said Daniel Macdonald, vp of investments and partnerships at Xaxis.
"We really don't do any outstream ads for our clients by virtue of the fact that we believe issues like this occur for outstream ads. But we can't necessarily prove it and have a hard time proving it," said Justin Scarborough, programmatic media director at PMG.
Often the closest that advertisers can come to seeing whether their outstream ads are playing out of view is to look at performance metrics to see if they don't add up. For example, if a campaign is generating a high completion rate but is not moving the needle in raising brand awareness or brand recall, then that's likely because the ads were playing out of view. Adam Heimlich, who oversaw Horizon Media's programmatic trading desk before leaving last year to join consultancy Gale Partners as svp of media, has run at least a dozen brand lift studies for outstream video ad campaigns. "I've never seen completion rates trending with brand lift," he said.
Comparing completion rates and viewability rates is another way to evaluate whether outstream video ads are playing out of view. According to the Media Rating Council's video ad viewability standard, a video ad is measured as a viewable impression once it has played for at least two seconds while at least 50 percent in view. If an ad receives more completed views than viewable impressions, then it's probably not being viewed but instead is playing while out of view. That is the conclusion that the unnamed advertiser drew for outstream video ads that it bought from several outstream video ad vendors.
That same advertiser ran 10,042 impressions through Teads and saw a 59 percent completion rate but only a 37 percent viewability rate. For 4,685 impressions run through Sharethrough, the advertiser saw a 71 percent completion rate versus a 48 percent viewability rate. They similarly saw the completion rate exceeding the viewability rate for ads bought through Unruly, but Unruly was only able to deliver 171 impressions, an extremely small sample size. The advertiser also ran ads through Yieldmo, but the advertiser's DSP was unable to measure viewability for those impressions.
Teads confirmed that ads running through its "view to start" player continue to play after they are no longer in view, though they only start to play once the player comes into view. According to Teads president Jim Daily, its "view to start" player served 9.7 billion impressions in 2018, and across those impressions, the average time that an ad played while in view was 11.27 seconds. Unruly did not provide a comment by press time.
In emailed statement sent after this article published, Sharethrough CEO Dan Greenberg wrote, "Our core business is Native Video Ads and our default player behavior is to pause when out of view. We recently launched an outstream product, and we strongly encourage buyers to have their outstream videos pause while out of view and to set their client expectations for video completion rates accordingly. For outstream, buyers tend to prefer higher completion rates instead of pausing, but we hope and believe pausing will become the standard in the future. Until then, our customers have asked us to give them the choice and support both models for outstream, which we do."
"We pause outstream video when it's out of view," said Yieldmo chief revenue officer Jeremy Steinberg.
To be clear, advertisers are not necessarily avoiding outstream video ads en masse. For Xaxis' clients, 10-20 percent of the money they are spending on digital video is going to outstream video ads, said Macdonald. But he characterized that spending as being more experimental for clients who are interested in outstream video because they are more broadly interested in native advertising or hear enough about vendors like Teads and Sharethrough at industry events that they're willing put some money toward kicking the tires.
Advertisers can ensure that they are not paying for outstream video ads that play out of view. Xaxis adheres to GroupM's viewability standard that 50 percent of an ad must play in view to be considered viewable and assumes the risk by not charging clients if an impression falls short of that threshold. Through Teads, advertisers can opt to run ads through its "view to play" player, which pauses the ad when it is less than 50 percent in view and in which case the advertiser is only charged for viewable completed views, Daily said.
Nonetheless, to the extent that advertisers are buying outstream video ads, the format is not exactly in high demand. Instead of buying publishers' outstream video inventory specifically, advertisers often purchase it as part of a broader video deal. "It becomes the filler and the fluff to an overall program that's given by the partner. No one leans in and says that's the type of inventory I want, because it doesn't perform," said Albert Thompson, managing director of digital at Walton Isaacson.
For video ads in general, Thompson expects to see click-through rates within the range of 0.75-1.0 percent, but the click-through rates for outstream video ads are often around 0.2 percent. "It's just very low to the point where it's like, wow, we could have just run a banner," he said.
In addition to the out-of-view completion concerns and performance problems, there is also the consideration that forcing a video ad on someone who has not indicated they're interested in watching a video is a bad user experience. "As outstream stands today, I don't know that it's going to be a huge part of what we do with video moving forward, not only because of things like the lack of viewability and completion rate but just as importantly because of the experience for the consumer," said Macdonald.
This article has been updated to include comments from Sharethrough CEO Dan Greenberg and Yieldmo CRO Jeremy Steinberg.
https://staging.digiday.com/?p=321457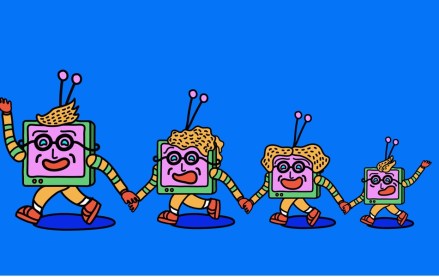 August 16, 2023 • 7 min read
This week's Future of TV Briefing looks at how the latest quarterly earnings season evinces more streaming subscriber growth struggles and a growing fondness for the bundle.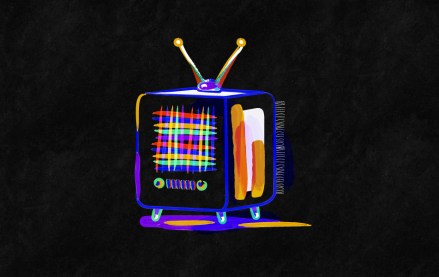 August 11, 2023 • 3 min read
It would appear that investors' enthusiasm for the CTV narrative that has served TTD, Magnite and PubMatic so well for the last 18 months is starting to plateau.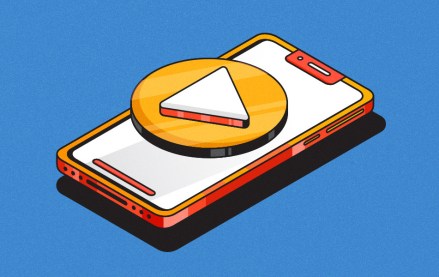 August 9, 2023 • 6 min read
This week's Future of TV Briefing looks at how platforms are pulling creators toward longer videos while brands push for shorter fare.