Hulu separated itself from the standard NewFronts sales pitch last week when the digital video service announced it will sell ads that would be shown to people who download shows to watch offline. While the lack of an internet connection limits advertisers from getting people to visit a site or download an app, it also eliminates many of the normal distractions that detract from ads' effectiveness. Here are questions advertisers have about these ads' potential challenges.
Will Hulu even have many offline viewers?
These days people are rarely away from an internet connection. And the number of dead zones continue to dwindle. "If you look at the coming of ubiquitous 5G [cellular connectivity] or whatever, are there going to be spaces and times where we're not connected? That's TBD," said Jeff Ratner, chief media officer at iCrossing.
What shows and movies will be available offline?
Netflix can't offer its entire library for offline viewing, and Hulu may not be able to, either. Rights agreements may restrict which shows and movies can be downloaded. A limit to the offline library could not only cap the size of Hulu's offline audience, but advertisers' interest.
"I'm curious to see if we're able to target against both Hulu licensed content and their original content. If it's both, I think the potential is extraordinary," said Natalee Geldert, brand media director at independent digital agency PMG.
Even if Hulu's entire library is available offline, it's unlikely Hulu will be the one selling ads against all of it. TV networks sell ads in current season episodes of their shows on Hulu, said Mike Piner, svp of video and data-driven investments at Mediahub. Therefore, it's more likely that Hulu's offline library will be primarily, if not exclusively, stocked with Hulu's original shows such as "The Handmaid's Tale."
Will advertisers be able to control if their ads run offline?
Hulu could combine its online and offline inventory without advertisers being any the wiser of the context in which their ads appeared. But it shouldn't.
Hulu is likely to offer the same viewing window for downloaded content as other video services: A person can store a video for 30 days, but loses access 24 or 48 hours after they begin watching it. Assuming Hulu downloads the ad at the same time as the corresponding episode or movie, that could mean an ad runs weeks after it was bought. That's fine for evergreen campaigns, but it's a problem for timely spots. A movie studio promoting a film's premiere would probably want to avoid Hulu's offline inventory because of the risk that it would be paying for an ad that's shown 20 to 30 days after it hits theaters, said Kyle Turner, senior director of social strategy at United Entertainment Group.
Will advertisers be able to control when their ads run offline?
For its online ads, Hulu offers advertisers a guaranteed window of when an ad will run and how many impressions will be delivered, said Geldert. For its offline ads, it's unclear how Hulu could make such a promise. A person may download an episode today, then immediately go offline and not watch the episode until tomorrow or next week. It's unclear if Hulu can identify a pattern of how soon people watch something after downloading it.
"When an advertiser buys an ad, there needs to be some notion of when it is going to be seen," said Ratner, adding that Hulu could update the ads attached to unwatched offline videos when a person is online so that every time a person logs on, Hulu refreshes whatever ads are embedded in the content.
Hulu could sidestep the issue by selling sponsorships instead of traditional pre-roll, mid-roll or post-roll ads. The company teased sponsorships of offline episodes during its NewFront presentation. Hulu didn't detail how exactly these sponsorships would work — such as whether they would extend beyond a title card stating a show is being presented by a given brand — but the option appears to underscore the idea that the offline inventory is meant for brand awareness campaigns "rather than a promotional message or a call to action with a short window that requires timing," said Piner.
Which ad formats could run offline?
If a person isn't connected to the internet, there's no point in running an ad asking them to click a button to visit the advertiser's site or download its app. But that doesn't mean offline ads should be restricted to sponsorships or standard 15- and 30-second spots.
Assuming that offline viewers are stuck on a plane or in a train and free from the normal internet-delivered distractions, they may be more tolerant of a longer ad. For example, business travelers are a likely offline audience segment and may be willing to sit through a two-minute pre-roll pitch, provided they have the option to skip it. Similarly, an ad could capitalize on a person's free time by attaching a game they could play. While a person wouldn't be able to visit a site or download an app while offline, the ad could ask them if they'd like to be sent a push notification with the corresponding link once they are back online.
However, advertisers' willingness to put in the work to craft ads with offline appeal depends on Hulu's answer to the first question. "If an advertiser is going to put the expense into the production, they don't want it seen by six people," said Ratner.
For more on the modernization of the video and entertainment business, subscribe to Digiday's weekly video briefing email. 
https://staging.digiday.com/?p=286865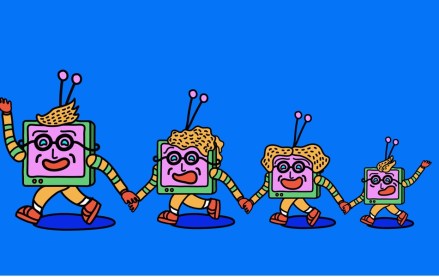 August 16, 2023 • 7 min read
This week's Future of TV Briefing looks at how the latest quarterly earnings season evinces more streaming subscriber growth struggles and a growing fondness for the bundle.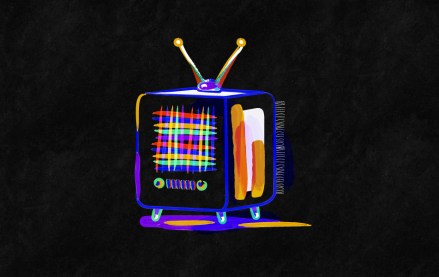 August 11, 2023 • 3 min read
It would appear that investors' enthusiasm for the CTV narrative that has served TTD, Magnite and PubMatic so well for the last 18 months is starting to plateau.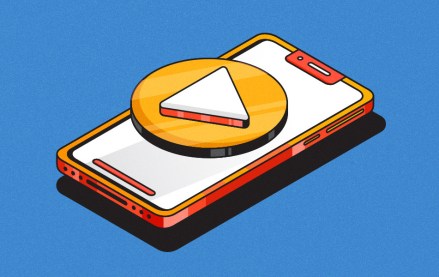 August 9, 2023 • 6 min read
This week's Future of TV Briefing looks at how platforms are pulling creators toward longer videos while brands push for shorter fare.