Apply to join Digiday and InMarket on May 24, 2022, for an exclusive gathering of brand and agency leaders as they host an intimate discussion and networking event.
At this invitation-only event, industry experts will unpack the strategies that have emerged from the new shopping journey in the first half of 2022. We'll turn our eyes to the next half of the year and beyond — including a tactical look at the major seasonal shopping and holiday tentpoles and the key strategies and top challenges marketers face in today's fast-evolving consumer privacy and identity landscape.
You'll hear from:
• Jim Cooper, editor in chief, Digiday
• Michael Della Penna, Chief Strategy Officer, InMarket
• Jason Hartley, head of search, social and shopping, PMG
• Colleen Conkling, vp of brand marketing and communications, ThirdLove

Join us at Bistrot Leo in New York on May 24, 2022, at 4 p.m. EST, for a deep dive into topics that include:
• Travel is back. We explore how the return of the tourist shopper has already impacted retail in 2022 and how marketers across all sectors are planning for the upcoming holiday travel season.
• Holiday shopping. Our experts discuss what the holiday season has "in-store" for marketing teams and budgets in 2022, with insights into key consumer trends and market opportunities for this critical shopping tentpole.
• The cookie-less future. Insights into key challenges and the innovative strategies advertisers are leveraging to not only survive but thrive in the new privacy landscape
• The agency perspective. A mid-year measure of advertiser-agency infrastructure and approaches, from in-house to remote and hybrid teams.
After the panel, stay for a cocktail networking hour to connect with other NYC marketing and agency leaders.
Please note: proof of vaccination will be required for admittance.
Agenda
4:00 p.m. EDT
Registration
Sign in, mingle and settle in for the panel.
4:20 p.m. EDT
Panel Begins
We'll dive into tactics to stay in tune with the return of the tourist shopper, what the holiday season has "in-store" for marketing teams and budgets in 2022, the cookie-less future, and more.
5:00 p.m. EDT
Cocktail Hour
Connect with other marketing and advertising leaders over a cocktail and casual networking.
See Full Day
Venue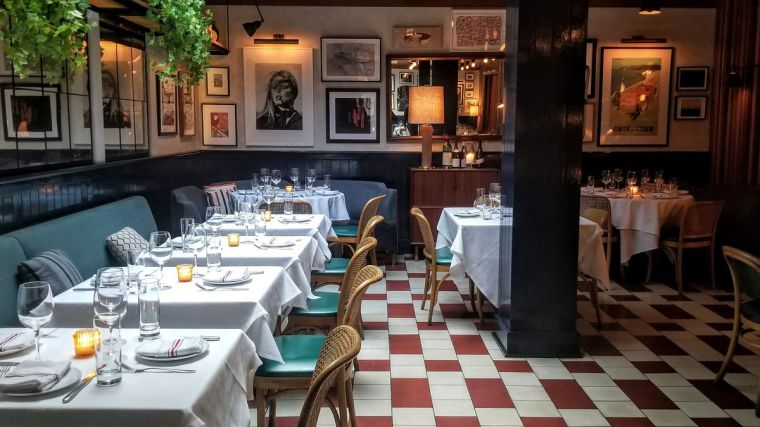 Bistrot Leo
60 Thompson St New York
NY 10012