Sponsored
Standardizing viewability: simple idea, complex solutions
October 17, 2013
| Sponsored by
DataXu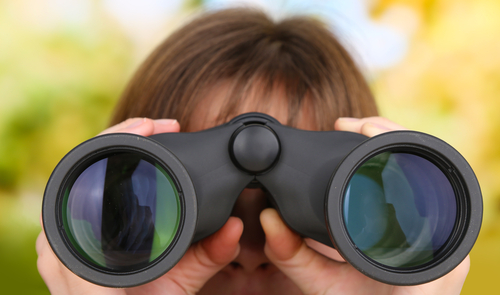 This article is part of the Digiday Partner Program and is presented by DataXu.
"Viewability" is the term du jour in the display-buying world. And why wouldn't it be? No one wants to pay money for an ad that isn't able to be seen. But with all of the differing ideas of what might constitute viewability, one of the few things anyone can agree on is that it will be one of the defining topics in 2014, and those that aren't experimenting right now are likely to get left behind.
"We've been looking at the data and the vendors. In 2014, it's going to play a bigger role, said Mitchell Weinstein, senior vice president of ad operations at Universal McCann. "If anyone's managing their business responsibly, they're looking at [viewability]."
Right now, the Interactive Advertising Bureau's working definition of viewability is "an ad unit that is at least 50% in view  for at least one second." And while most can agree with the general principle, many questions remain, particularly when it comes to verification.
The Media Rating Council is accrediting verification services based on IAB's definition, but there still are many different variables that come into play (e.g., the browser a viewer is using, standard iframes vs. SafeFrames), that need to be worked out before the industry can come to one catch-all standard.
"It's really a work in progress to create the standards and practices for the industry to follow," said Matt Barash, former vp of audience monetization at Forbes.
"While [we have been] an early adopter of billing on viewable impressions, we have not seen a high volume of requests to do so from agencies as the industry is waiting for a consistent tracking methodology," said Curt Hecht, chief revenue officer at The Weather Company.
But it's not in anyone's best interest to wait. Though many of the verification systems provide accounting, they all can tell marketers whether their ad was in view, which is a far sight better than wondering whether an ad buy is half-wasted. Regardless of the standards, it's imperative for marketers, media agencies and publishers to work viewability into their plans now. Marketers should be pushing their agencies to incorporate viewability rates into their reports and buying methodologies. (Though it's important to keep in mind that viewability is but one metric among many that can mark a campaign's success).
Agencies, meanwhile, should be working with multiple vendors to understand how the differing viewability reports affect their current business practices and processes. They need to develop the back-end systems to process the viewability metrics, and to do that, they need to know what they're looking for.
At the same time, publishers need to incorporate better design and understand the verified reporting standards to ensure their sites offer the highest viewability rates possible. Viewability hasn't become the main metric marketers are using to determine their ad buys, but that day may be coming.
"We've done a handful of deals to know [what's out there], and to say, 'Let's get it straight,'" said Curt Hecht, chief revenue officer at The Weather Company. "We want to be sure we're controlling our destiny, and taking that [information] back to agencies and marketers and industry groups."
Ultimately, while there are a myriad of approaches, it's imperative for anyone involved in display ad buying to become familiar with viewability standards and measurement. Because the day will soon come when everyone will be asking for viewability rates, and you don't want to be caught flat-footed.
Ad rendering preventing in staging

Ad position: web_bfu