Video games are the new social media. Across demographic categories, people have flooded into game worlds during the COVID-19 pandemic, using them to socialize, unwind and attend events that once took place in physical space. Now, more than ever, video games present a fantastic opportunity for brands to connect with consumers in their natural habitats.
As gaming ascends to become the dominant form of media and entertainment, a multitude of paths have opened for companies interested in reaching this new audience. Join us on November 7 as we bring together brand, agency and media leaders to discuss the future of gaming and how brands can leverage gaming and esports to reach their audience.
As an attendee of Digiday's Gaming Advertising Forum, you'll also have access to our Future of TV Week virtual town hall, taking place November 8.
Part of Digiday Media Presents: Future of TV Week. For more information on the week and other connected events, visit the page here.
Sign up for the latest news on this event.
Agenda
12:00 p.m. ET
Opening Remarks and State of the Industry
We'll discuss key trends and data to set the scene and kick off the forum.
Alexander Lee
GAMING & ESPORTS REPORTER
12:10 p.m. ET
The State of the Gaming Industry: Challenges & Opportunities
In this session, join Mike Sepso, co-founder & CEO of Vindex, discuss the state of the gaming industry and consumer interests, the struggles advertisers are facing activating in the space, and how to navigate these challenges.
Mike Sepso
CO- FOUNDER & CEO
VINDEX
12:30 p.m. ET
Fostering Community Through Fandom: Gaming as the Real Social Connector
With the desire for authentic human connection at an all-time high, almost 3 billion people globally are finding it in gaming. And while gaming has always been social, technological advancements and increased accessibility have evolved it into one of the primary means through which audiences connect, interact, and socialize.
Join Activision Blizzard Media for a session presenting new research which explores how gaming's immersive nature allows it to deliver a unique social connection, both in-game and beyond.
Antonio Miller
RESEARCH LEAD
ACTIVISION BLIZZARD MEDIA
12:45 p.m. ET
How Are Brands Experimenting With the Metaverse?
As gaming's prevalence grows, so do opportunities for brands to find their place. However, there is not a one-size-fits-all approach brands can take to seize value adding opportunities in gaming to connect with customers. In this session, hear what Drieke Leenknegt, chief marketing officer at Timberland, a VF Company has to say about 'Timberland stepping into the metaverse for the first time with an immersive gaming experience fully designed and created in Fortnite.'
Drieke Leenknegt
CHIEF MARKETING OFFICER
TIMBERLAND, A VF COMPANY
1:05 p.m. ET
Navigating In-Game Advertising With the Latest MRC Standards
With over 3 billion global gamers spanning a wide range of demographics, brands cannot afford to miss communicating with this highly engaged audience.
In this session IAS and Gadsme talk about the latest in-Game guidelines & measurement. Join this session to see  how they are helping gaming evolve into a mainstream channel.
Michael Isaacs-Olaye
SENIOR MANAGER, BUSINESS DEVELOPMENT
IAS – INTEGRAL AD SCIENCE
Nina Mackie
VICE PRESIDENT OF DIRECT & AGENCY SALES
GADSME
1:20 p.m. ET
Panel: Refinery29, Inc. Enters Beauty Into Gaming With Help From Influencers
Join this session to hear from Refinery29 Inc.'s entertainment director, Melissah Yang on how the digital publisher entered beauty into the gaming chat by partnering with Melissa Croft, influencer and Xtreme makeup athlete.
Melissah Yang
ENTERTAINMENT DIRECTOR
REFINERY29, INC.
Melissa Croft
INFLUENCER & XTREME MAKEUP ATHLETE
1:40 p.m. ET
Looking Forward: What is the Future of Gaming & Advertising?
The intersection of gaming and advertising is more expansive than ever now, but where is it headed and how has it evolved? In this session, a brand marketing leader will take us through their brand's evolution as it pertains to gaming and where the industry is headed as this space continues to grow.
Samantha Lim
SVP, GAMING STRATEGY & INNOVATION
PUBLICIS MEDIA
2:00 p.m. ET
Closing Remarks
Join us as we close the forum with key takeaways from the day.
Alexander Lee
GAMING & ESPORTS REPORTER
See Full Day
Great event! I work in the game industry and it was still wonderful to get the game publisher and brand perspectives and strategic thinking!
Senior Global Product Marketing Manager
Well done and comprehensive event with excellent, knowledgable speakers and panelists.
Digiday conferences are invaluable for finding quality, forward-thinking technology partners to add product and ad revenue to our business.
Sponsors
Partner
Become a sponsor
Learn more about lead generation, thought leadership and branding opportunities for this event.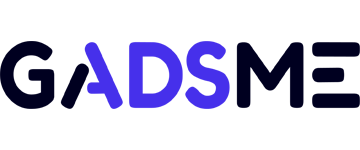 Partner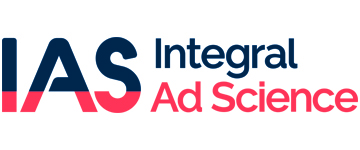 Partner
Contact us
Sponsorship Opportunities
Submit your information to learn more about branding opportunities.
Submit here