Join us at the Digiday Media CMO Summit this January where we will bring together a select group of marketing leaders in media, advertising and retail to discuss the behavioral trends that they are counting on to find opportunities. Over two days, industry leaders will share tips — from how they're navigating new trends such as a surge in OOH advertising to ever-evolving challenges in brand safety — and best practices.
Agenda
12:00 p.m. EDT
Town Hall
Welcome to the Digiday Media CMO Summit. To kick off this summit we will start with an open and honest discussion group to chat through the challenges and opportunities currently being faced in day to day marketing operations. This will be conducted under Chatham House Rules.
Jolene Abbott
SVP, HEAD OF GLOBAL MARKETING & E-COMMERCE
EMBER
Jim Cooper
EDITOR-IN-CHIEF
DIGIDAY/WORKLIFE
Ali Haeri
VP, MARKETING
MNTN
Meghan Hurley
VP, MARKETING
FARMER'S FRIDGE
Cale Weissman
EDITOR-IN-CHIEF
MODERN RETAIL
12:00 p.m. EDT
Opening Remarks
Join us as we open the event and go over key trends.
Jill Manoff
EDITOR-IN-CHIEF
GLOSSY
12:10 p.m. EDT
Marketing Luxury Fashion to the Modern Consumer
12:30 p.m. EDT
Less is More: Finding the Right Data to Inform Your Marketing Decisions
Companies today have no shortage of data at their disposal. But what is your team doing with those numbers to create a truly data-driven operation? Join Vice Media Chief Digital Officer Cory Haik and Piano CMO Ashley Deibert to hear how they've designed their marketing tech stacks to collect the data that actually impacts their businesses — and empowered their teams to act on it.
Cory Haik
CHIEF DIGITAL OFFICER
VICE MEDIA
12:45 p.m. EDT
How Redbox is Setting Itself Up to be an Advertiser Across Consumer Touchpoints
In this conversation, we'll discuss how Redbox has transformed its company and how it's using that transformation to a notable foray into advertising. Redbox CDO, Jason Kwong, how the company has evolved from its beginnings, how the brand has shaped its consumer relationship, as well as what the next three years of priorities look like for Redbox.
Jason Kwong
CHIEF DIGITAL AND STRATEGY OFFICER
REDBOX
1:10 p.m. EDT
Self Sufficiency in the CTV Space: Speed to Market, Control — and Risks — in 2022
There has never been a TV opportunity like that of the connected TV moment. And yet, speed to market and control are new and pressing challenges for the CTV advertiser. In this session, Ali Haeri, vice president of marketing at MNTN, dives into the concept of self sufficiency and why it's top of mind for CTV marketers in 2022.
Ali Haeri
VP, MARKETING
MNTN
1:25 p.m. EDT
Bravely Conquering New Marketing Frontiers
Kory Marchisotto
CMO
E.L.F. BEAUTY
1:55 p.m. EDT
A Marketer Roadmap for Repositioning a Brand
Kristin Patrick
CMO
CLAIRE'S
2:25 p.m. EDT
Keeping Cult Status While Growing Nationally
Alison Hiatt
CMO
SALT & STRAW
2:45 p.m. EDT
Key Takeaways
Hear a summary and key takeaways from all of our sessions.
Cale Weissman
EDITOR-IN-CHIEF
MODERN RETAIL
See Full Day
Sign up for the latest news on this event.
Digiday conferences are invaluable for finding quality, forward-thinking technology partners to add product and ad revenue to our business.
Digiday offers an excellent forum to learn about industry challenges and developments from an array of professionals, providing support to directionally proven ideas while helping stay on the leading edge of innovation.
I always walk away from Digiday events with both new clients and new prospects that are excited about our services. Always great events!
Director of Business Development


Digiday will follow strict protocols to ensure the safety of everyone in attendance.
Here are a few things to expect, but for specific questions or accommodations, please contact us here.

– Attendees will be required to show proof of vaccination prior to the event
– Digiday will distribute masks that will be required to be worn indoors at all times
– Outdoor 8-Minute Meetings and meal functions when possible
– Social distancing during sessions and throughout the venue
– A cap on the number of registrants
– Sanitizing stations throughout the venue


Sponsors
Premier Partner
Become a Sponsor
Learn more about lead generation, thought leadership and branding opportunities for this event.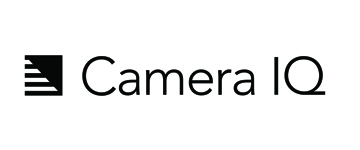 Partner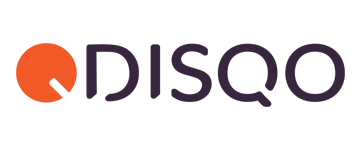 Partner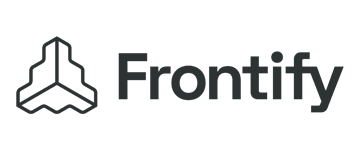 Partner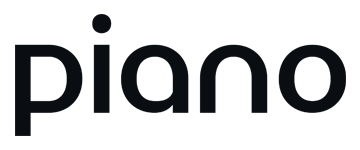 Partner
Contact us
VIP Opportunities
Are you a brand executive? You could be eligible for a VIP pass.
See if you qualify